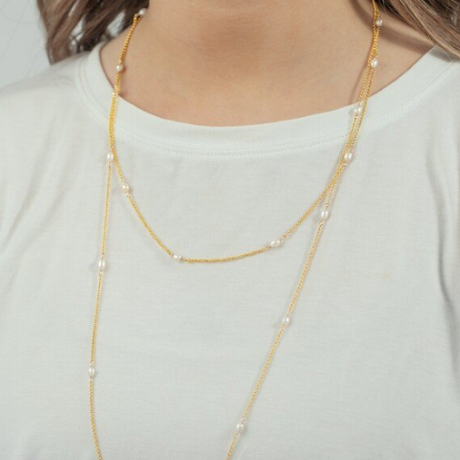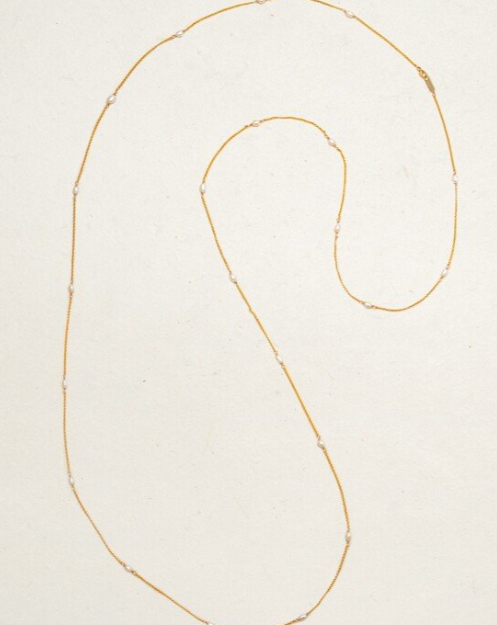 Olivia Pearl Necklace, White Pearl and Gold
The perfect pearl necklace for any occasion! 55 inches to wear long, doubled up or layered as a choker. Versatility, elegance and timeless pearls make this necklace an instant classic.
Details:
• Freshwater pearls
• 22K gold plated chain
• 55" long
• These are free-form pearls. Distinctive shapes, sizes, color fluctuation, and inclusions contribute to the unique look & feel of each piece.
Share