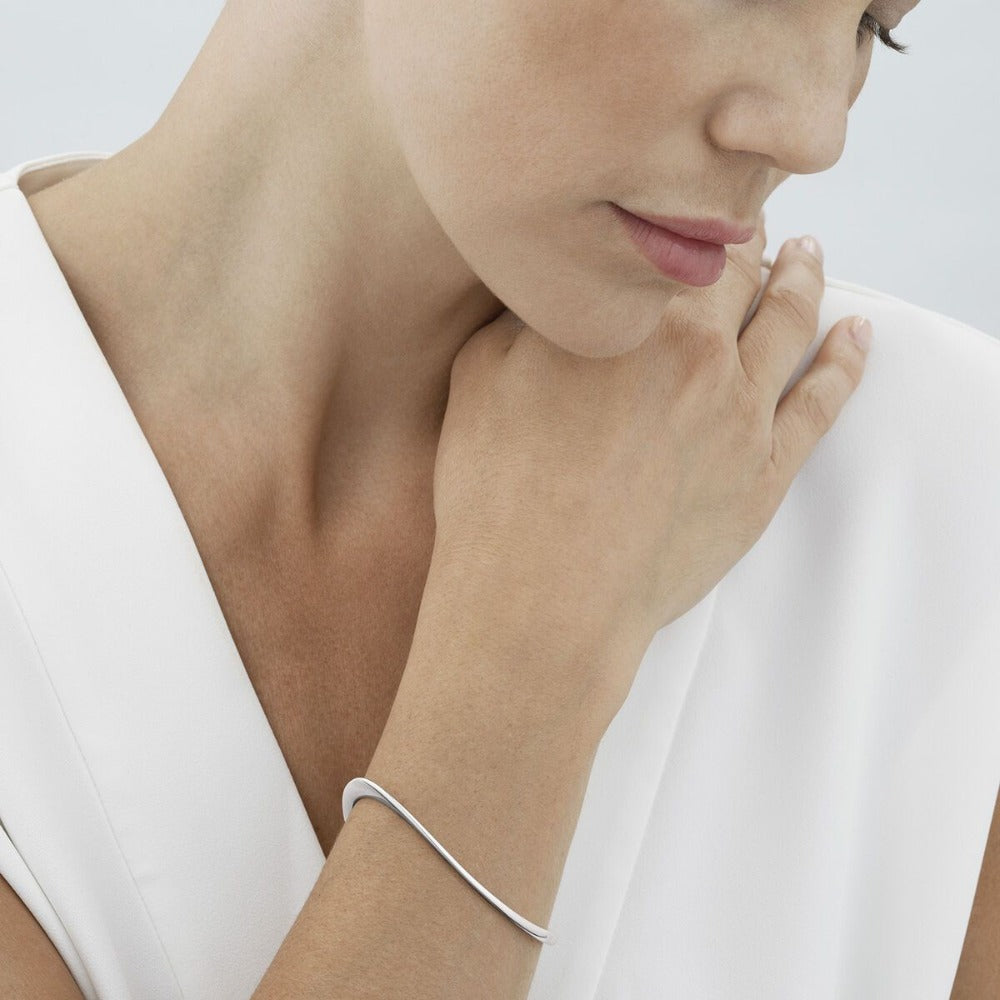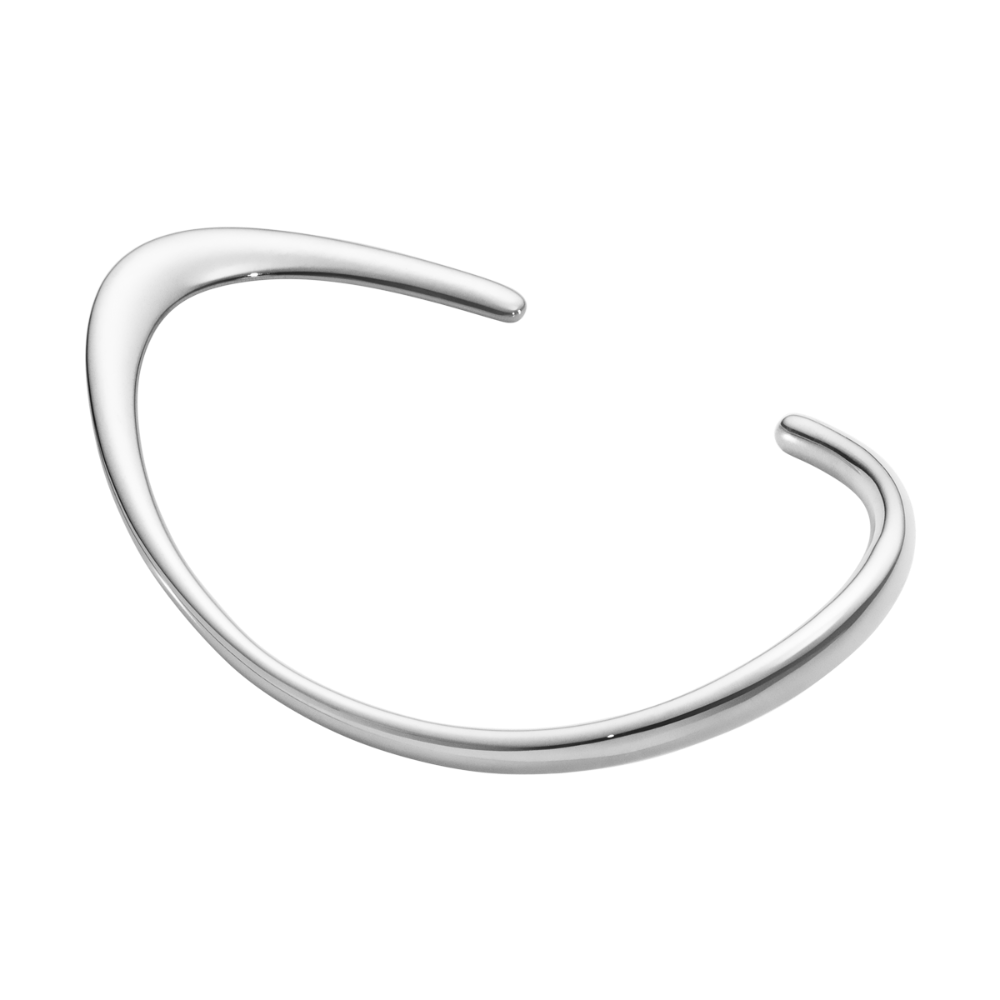 Offspring Slim Open Bangle
If this item is not in stock please allow 1-3 weeks for production and delivery.
Description: 
Elegantly tracing the natural contour of a wrist, this beautiful thin sterling silver bangle is a stunning example of Scandinavian minimalism. Worn singly or stacked with other bracelets, it makes the perfect gift for a stylish and sophisticated woman.
Using natural forms and organic shapes is a central theme to the work of American born designer Jacqueline Rabun. Inspired by the unbreakable bonds between mother and child, her Offspring collection is no exception.
Details: 
Materials: Sterling Silver
Width: 0.25"
Circumference:
Small: 5.83"
Medium: 6.34"
Large: 6.83"
Offspring Collection:
Whether it's the strong bond between mother and daughter, siblings or life-long friends, Offspring jewellery is always the perfect choice for celebrating a special relationship. The collection comprises an assortment of rings, necklaces and bracelets, and is Georg Jensen's best selling jewellery collection.
Share