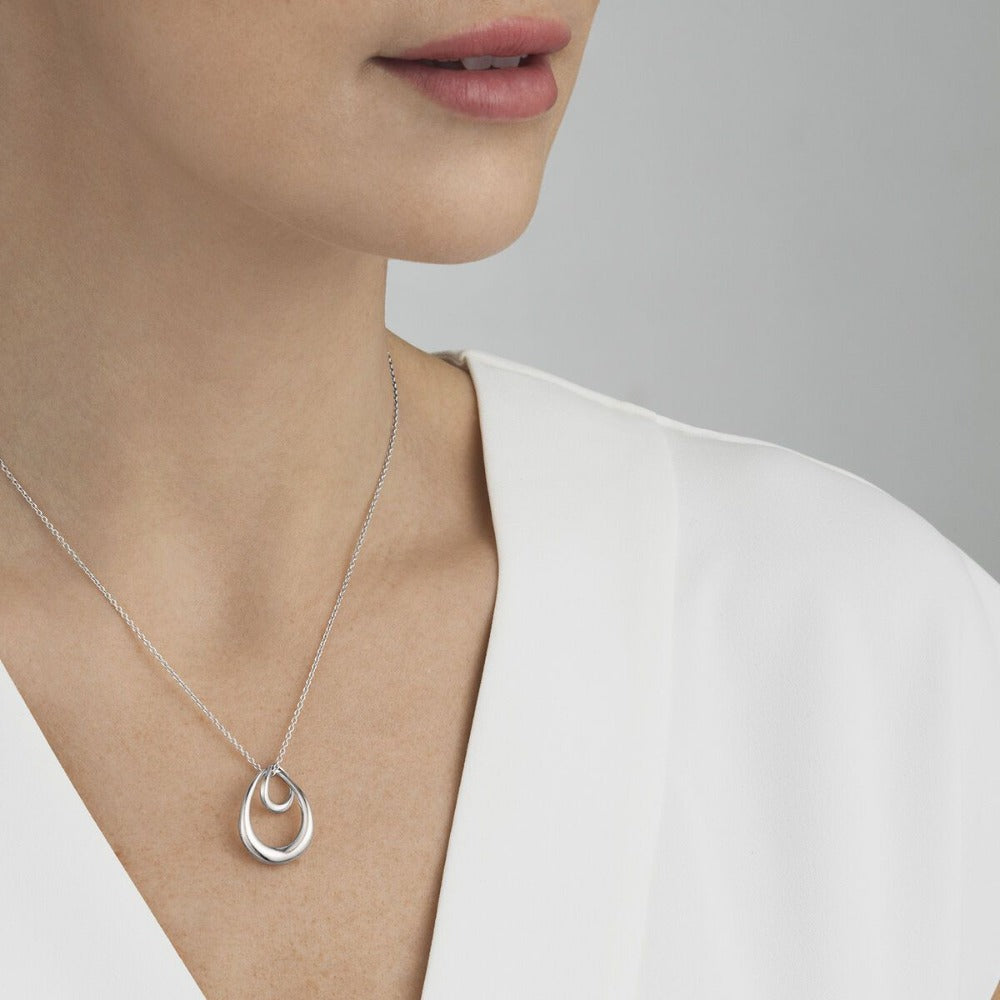 Please allow 1 - 3 weeks for delivery and production.
Description:

Using two beautifully interlocked shapes, the smaller one protected by the larger, the Offspring pendant tells the story of the unbreakable power of love and the unique bond there is between mother and child.
Designer Jacqueline Rabun's emotional and symbolic pendant has a timeless beauty that makes it perfect whether you are dressed casually, or you are going out for the night.
Details:
Materials: Sterling Silver
Measurements: 45 cm anchor chain. The length of the chain can be shortened by using the loops.
Pendant Height: 0.86"
Pendant Width: 0.67"
Offspring Collection:
Whether it's the strong bond between mother and daughter, siblings or life-long friends, Offspring jewellery is always the perfect choice for celebrating a special relationship. The collection comprises an assortment of rings, necklaces and bracelets, and is Georg Jensen's best selling jewellery collection.
Share