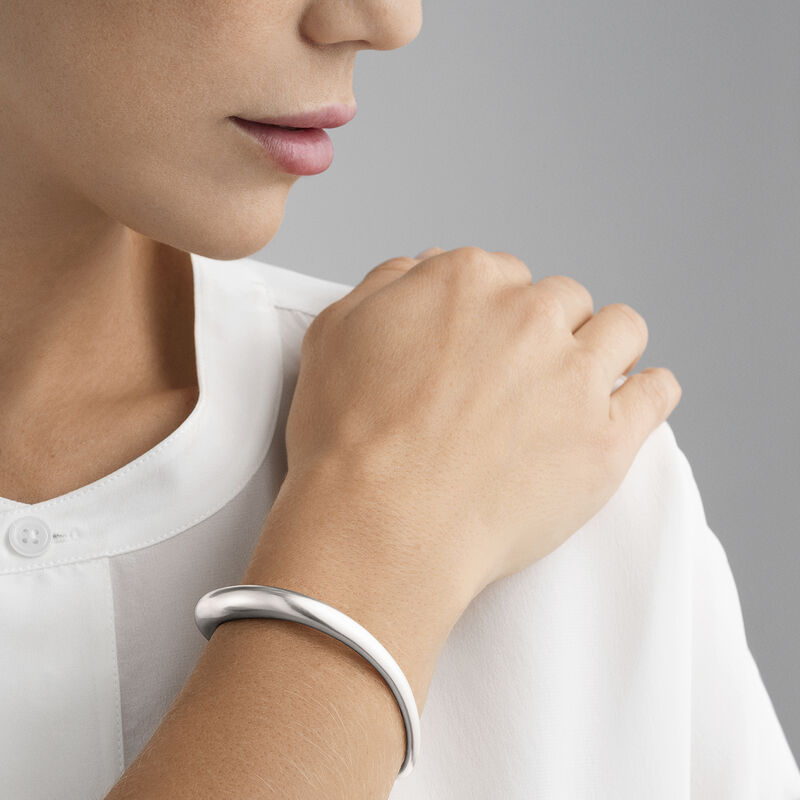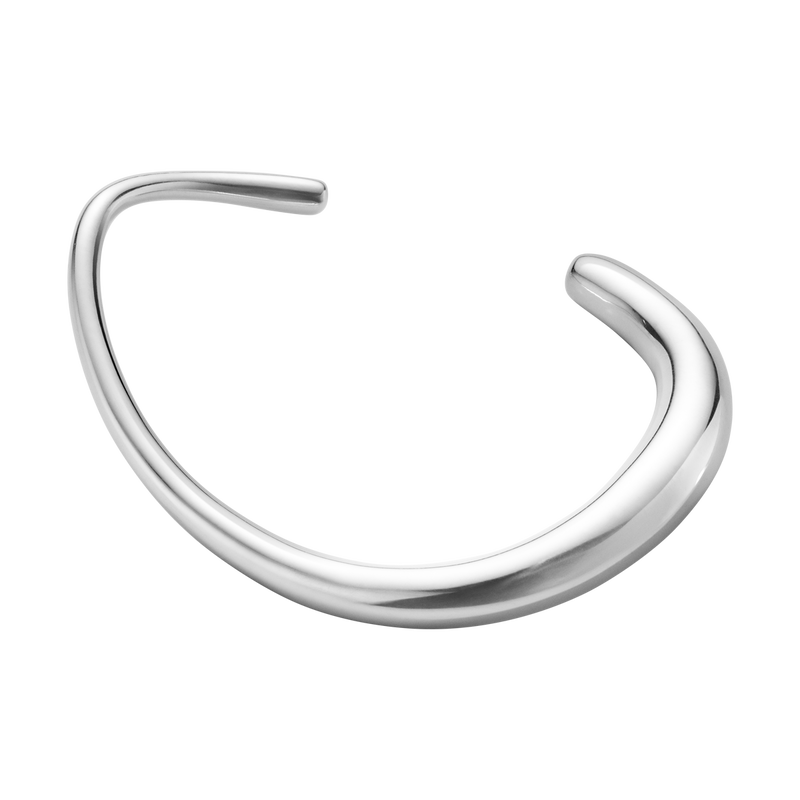 If this item is not in stock please allow 1-3 weeks for production and delivery.
Description: 
With one end larger than the other, but both linked to form a solid harmonious piece, the Offspring bangle symbolises the unique bond that exists between mother and daughter, two lifelong friends, siblings or even lovers. The organic design of the bracelet is close to the heart of Georg Jensen's Scandinavian heritage but interpreted in a modern, powerful way.
Jacqueline Rabun's expressive and often emotionally charged pieces in the Offspring collection show her understanding that the meaning behind jewellery can be as important as the aesthetics. Bold, sculptural and intelligent, her work speaks to the woman of today.
Details: 
Materials: Sterling Silver
Circumference:
Small: 6.1"
Medium: 6.5"
Large: 6.89"
Offspring Collection:
Whether it's the strong bond between mother and daughter, siblings or life-long friends, Offspring jewellery is always the perfect choice for celebrating a special relationship. The collection comprises an assortment of rings, necklaces and bracelets, and is Georg Jensen's best selling jewellery collection.
Share