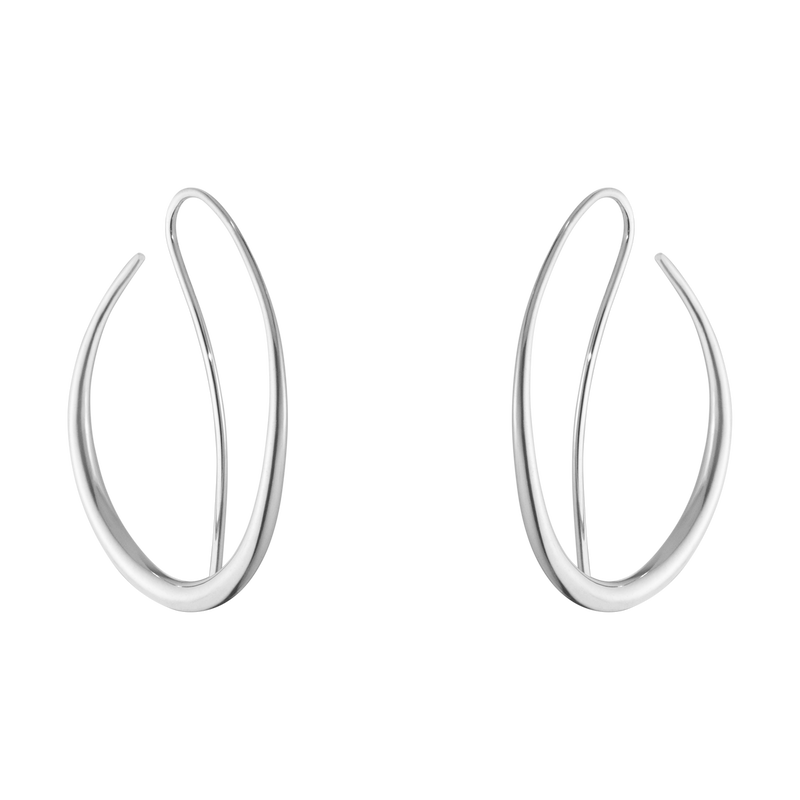 Offspring Double Loop Earring
Please allow 1 - 3 weeks for delivery and production if we do not have this item in stock.
Description:
Bring something emotional to your appearance with the bold and chic double loop Offspring earrings.
The Offspring collection tells the story of a mother and her child, and the unconditional love and unbreakable bond that exists between them.
The Offspring earrings were inspired by the egg shape, and the symbolism it stands for. The egg often represents creation, in particular birth – and all the promise a new life holds with experiences and adventures.
Details:
Materials: Sterling Silver
Measurements: 
L: 1.41" or approx. 4 cm
W: 1.08" or approx. 2.75 cm
Offspring Collection:
Whether it's the strong bond between mother and daughter, siblings or life-long friends, Offspring jewellery is always the perfect choice for celebrating a special relationship. The collection comprises an assortment of rings, necklaces and bracelets, and is Georg Jensen's best selling jewellery collection.
Share