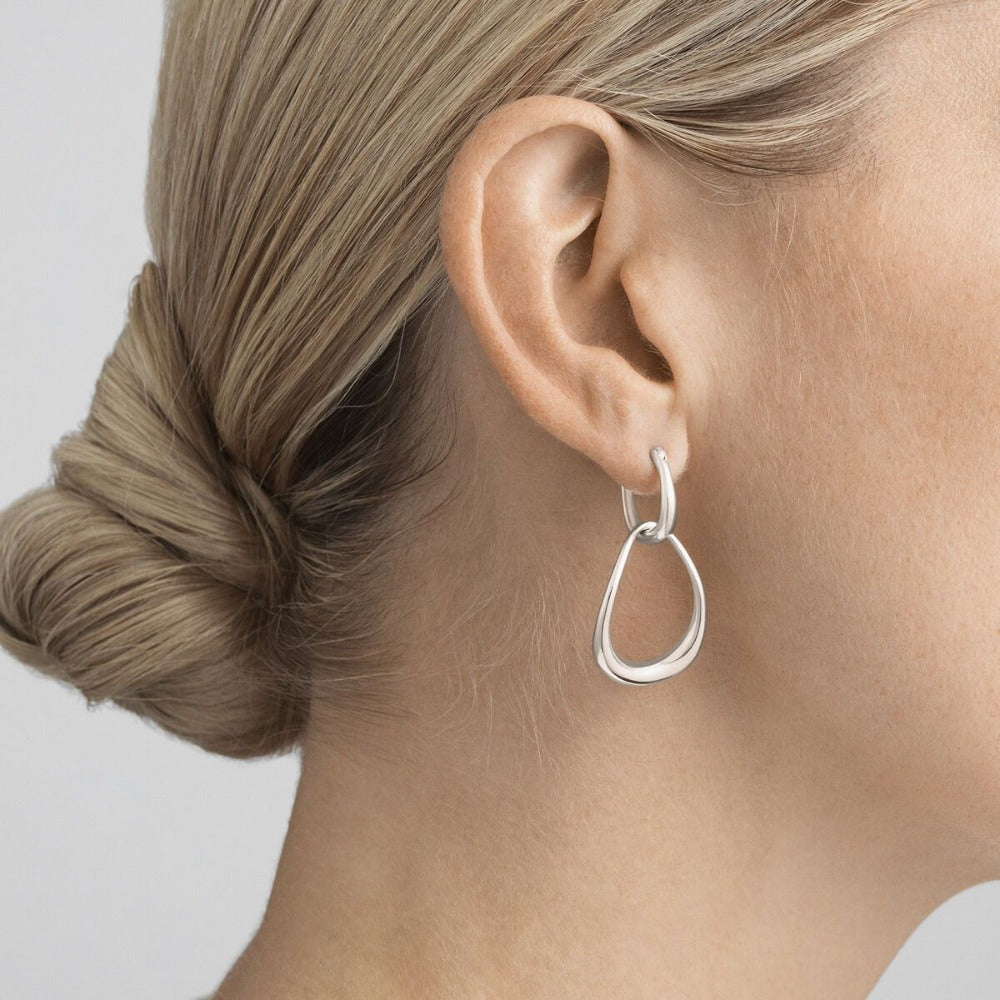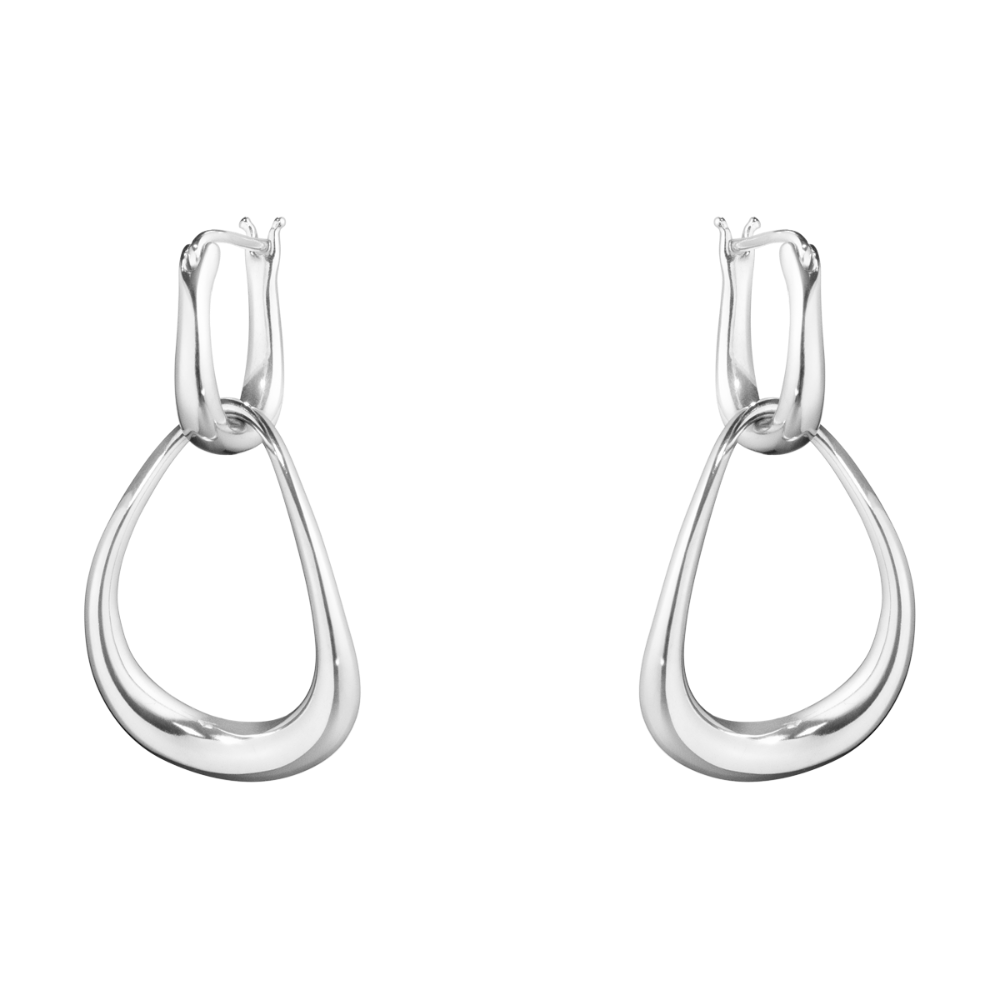 Offspring Interlocked Drop Earrings
Please allow 1 - 3 weeks for delivery and production.

Description: 
These OFFSPRING earrings tell the fantastic story of the unbreakable bond between mother and child.
Two exquisite rings are interlocked, the large ring protecting the small one, in a timeless and emotional tribute to the strength of a mother's love.
Wear the OFFSPRING earrings to add an element of elegance to your appearance, while celebrating the connection between parent and kid.
Details:
Materials: Sterling Silver
Measurements:
Height: 1.47"

Width: 0.75"
Offspring Collection:
Whether it's the strong bond between mother and daughter, siblings or life-long friends, Offspring jewellery is always the perfect choice for celebrating a special relationship. The collection comprises an assortment of rings, necklaces and bracelets, and is Georg Jensen's best selling jewellery collection.
Share