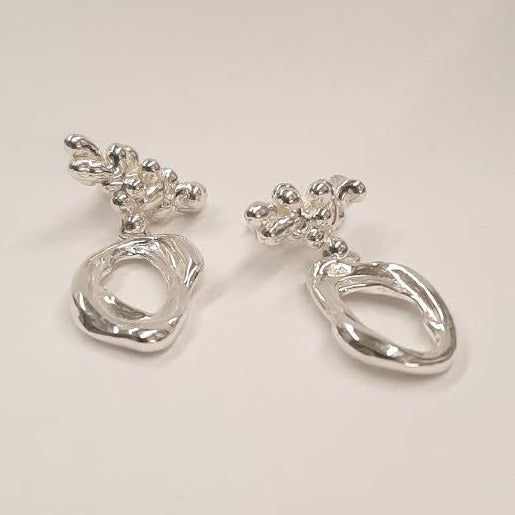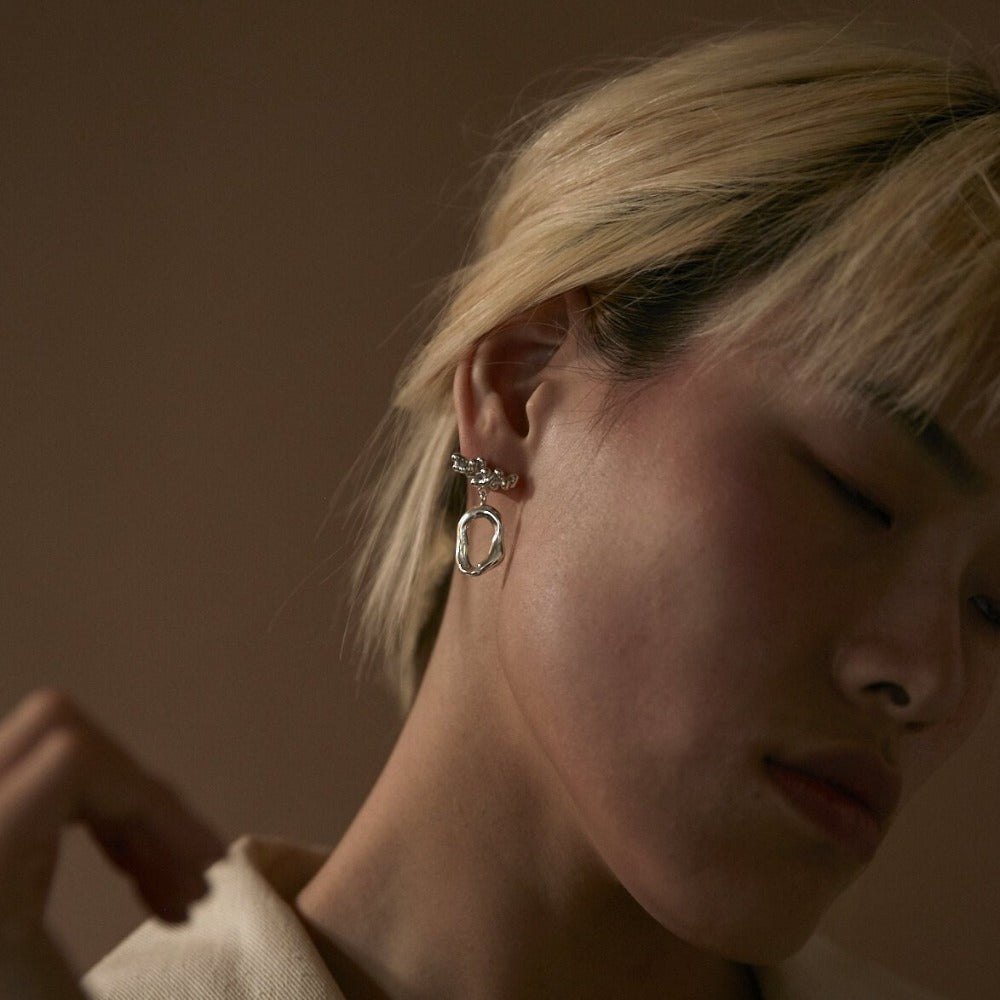 If this item is not in stock, please allow 1-3 weeks for production and delivery. 
Description:
These grapelike clusters are the result of patience, a time-based project which creates naturally-occurring structures formed by a slow hot wax drip. The Off the Vine earrings are a testament to time, process, and materiality.
Sold as an asymmetrical pair.
Details:
Materials: Sterling Silver
Dimensions:
Share