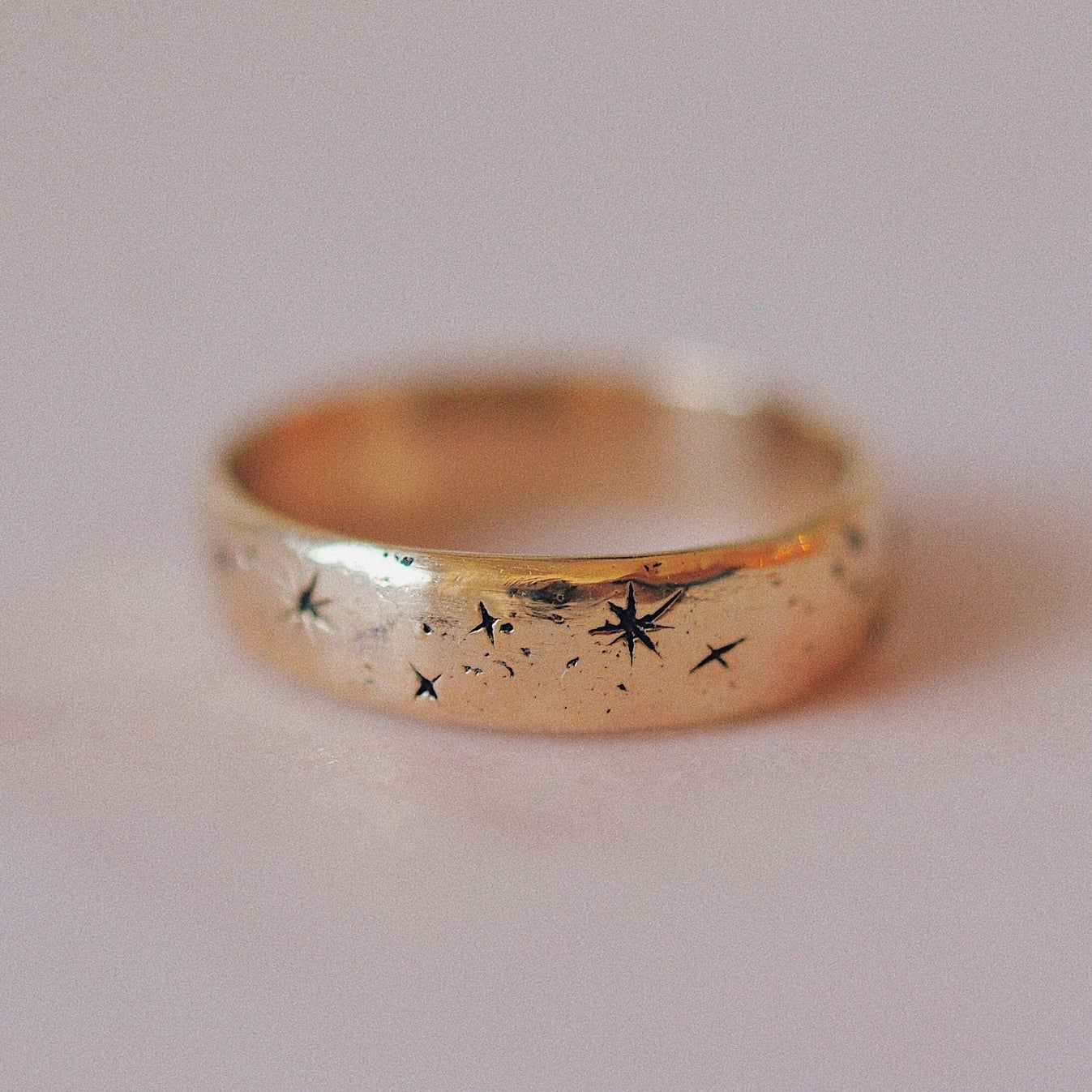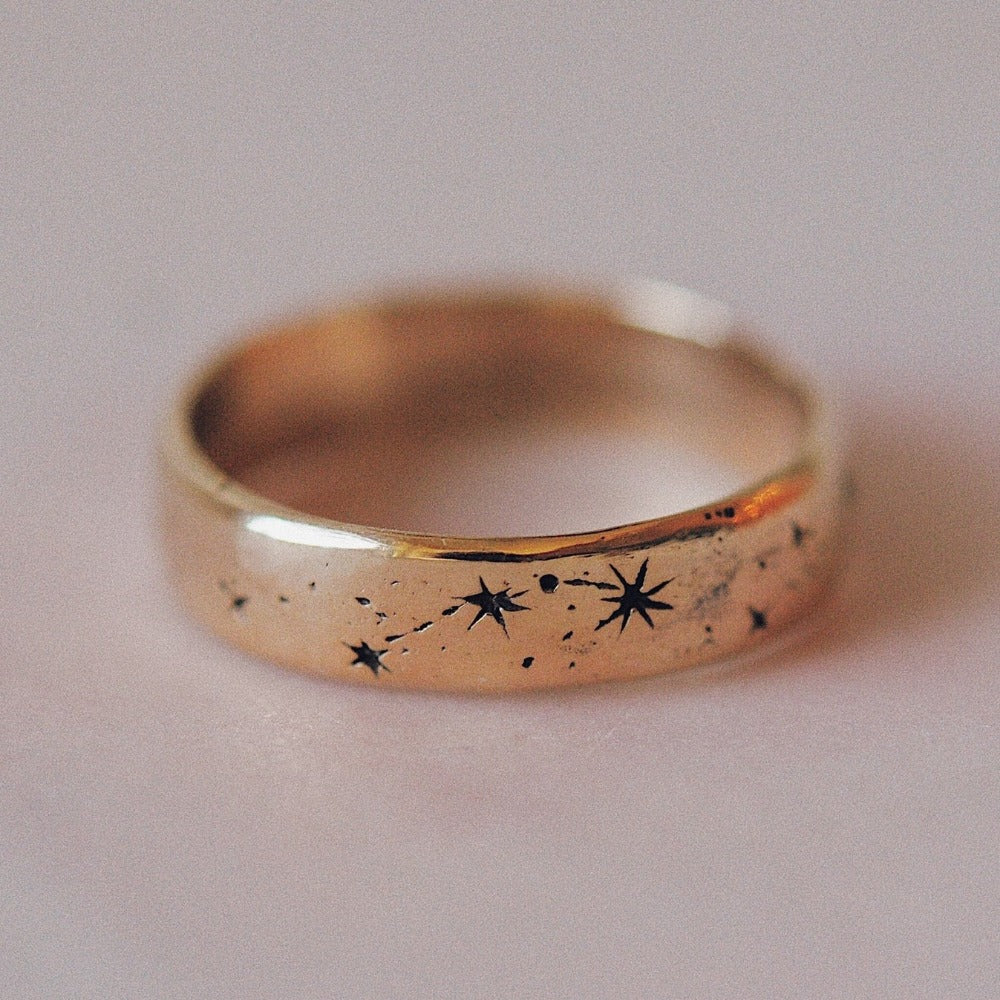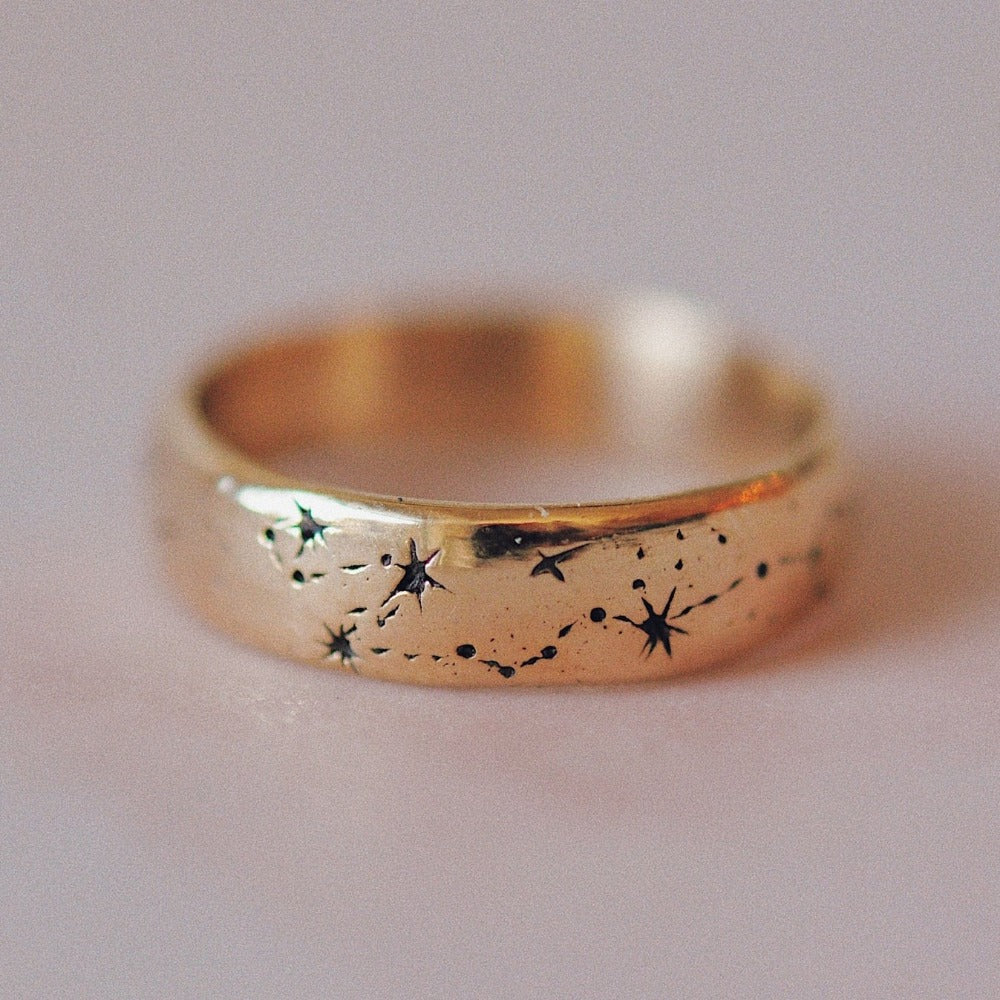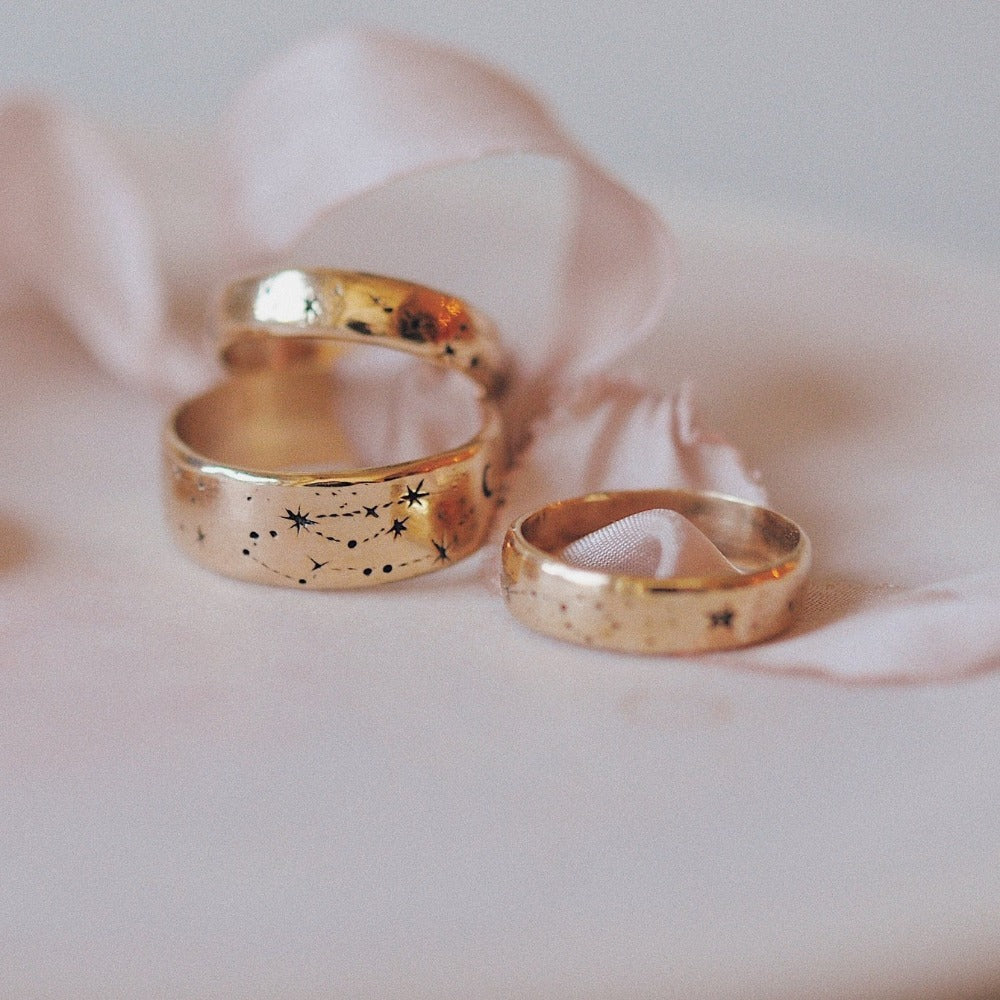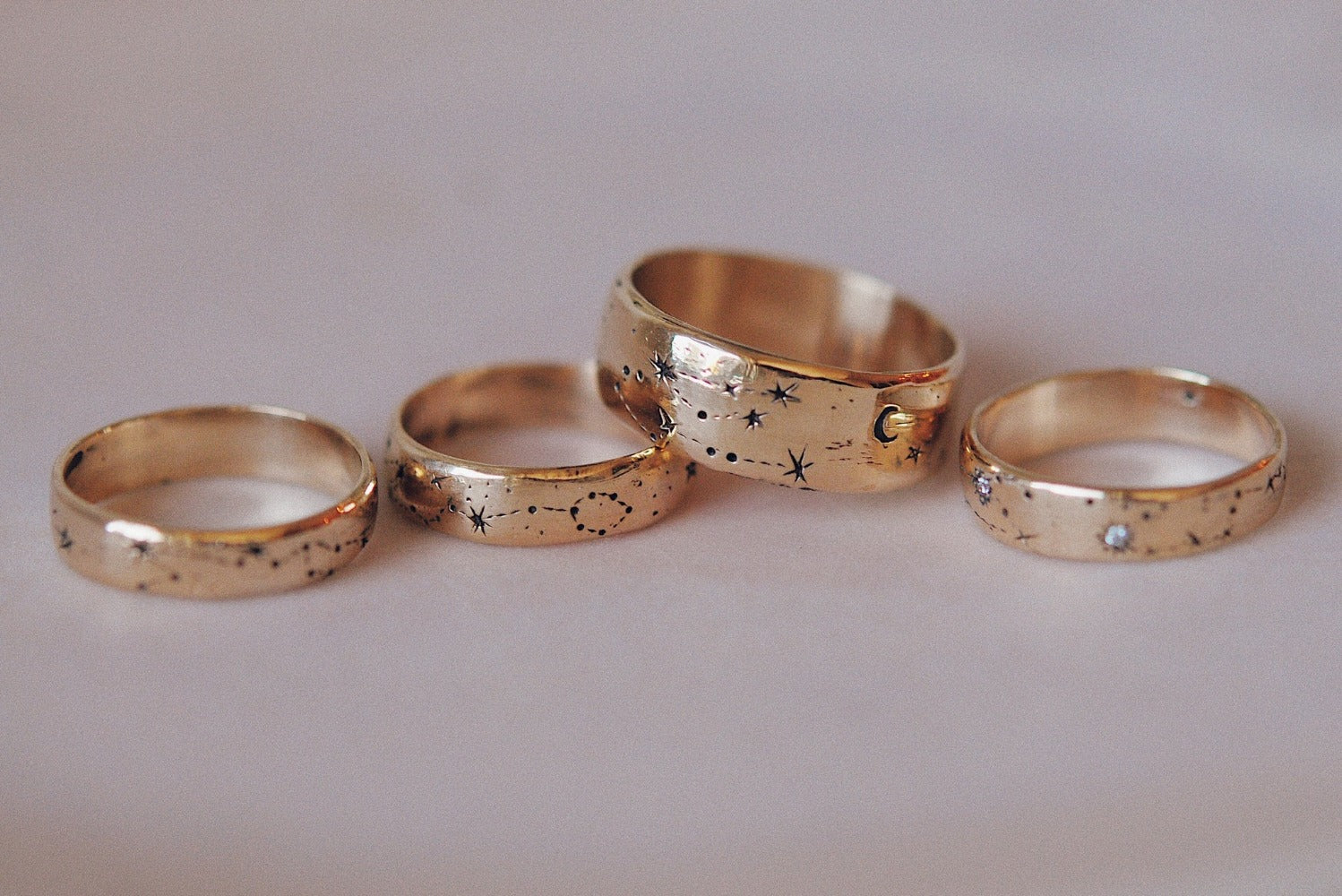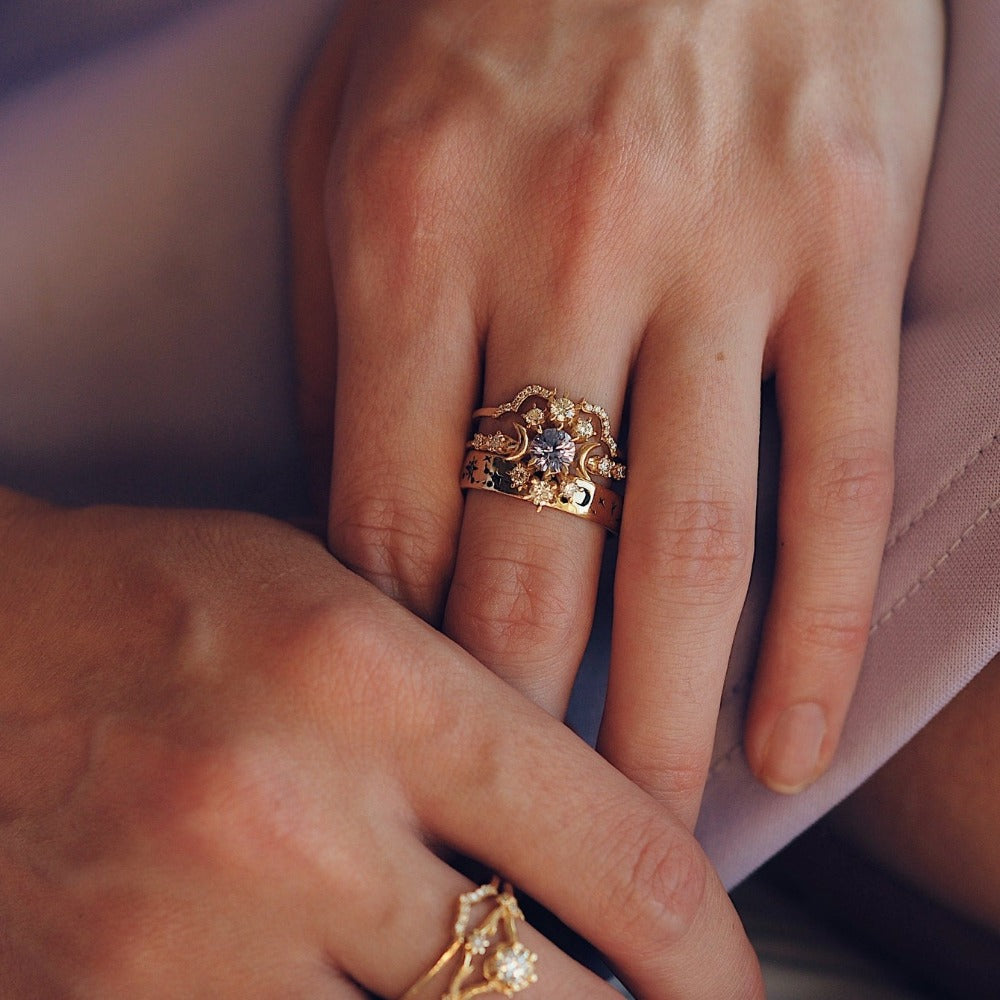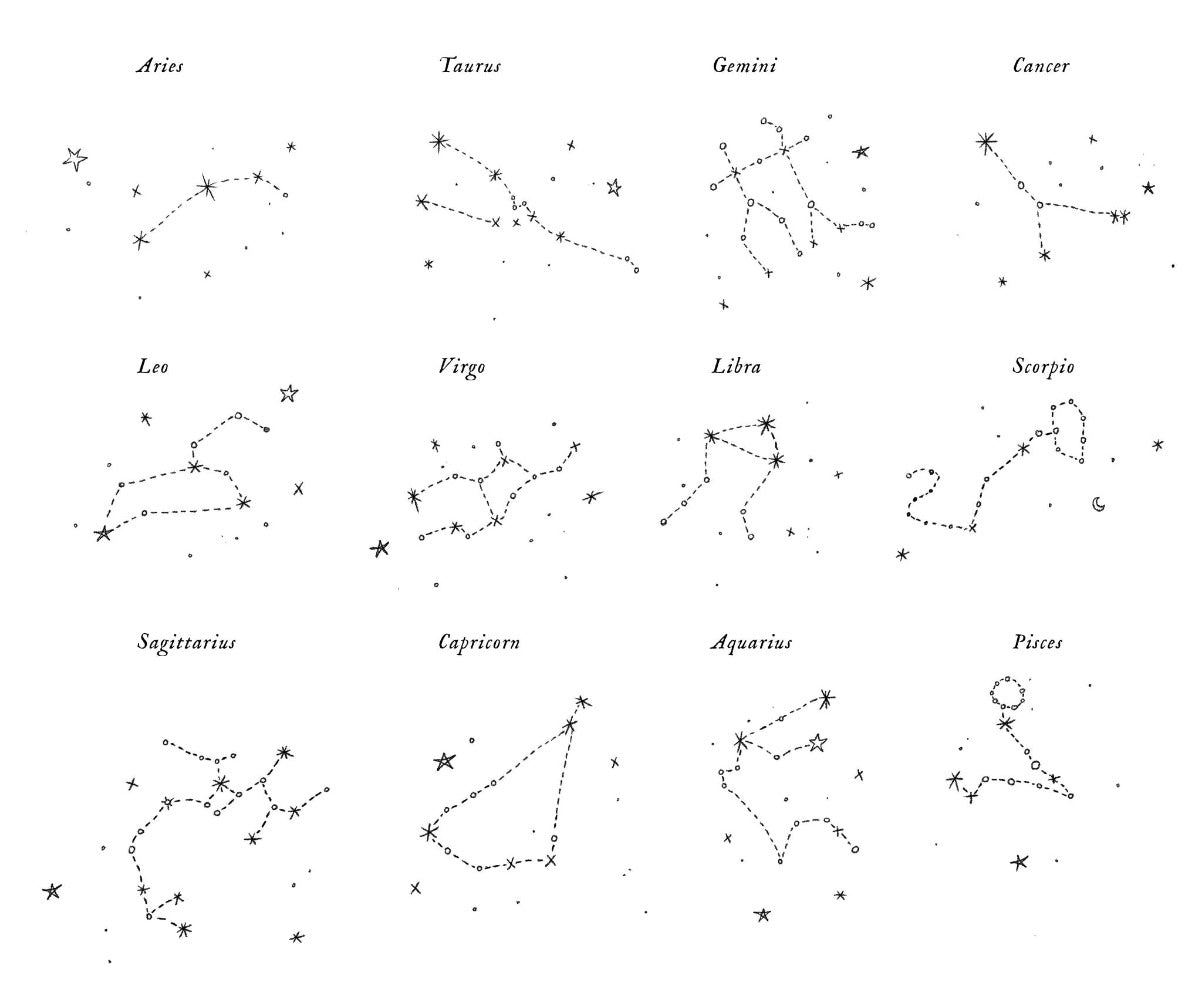 Narrow Written in the Stars Ring
Please allow 6 weeks for production and delivery. To inquire about availability, please contact us at orders@magpiejewellery.com.
At checkout, please note the two constellations you would like hand-engraved into the ring. Kindly note that each ring is unique, as they are each carved from wax and engraved by hand especially for you, so each ring may differ from the last.
Description: 
We were written in the stars, my love. All that separated us was time, the time it took to read the map which was placed within our hearts to find our way back to one another. – Unknown

A celestial band for the ages. Since ancient times, jewelry has been used to commemorate special moments or people in our lives. Written in the Stars can commemorate whoever, or whatever, you want it to. For on the band cast in immortal gold, two constellations stand side by side in the night sky amongst a sea of stars. Yours – and theirs.

A new favourite for wedding band or memento mori.
Made by hand in the Montreal studio of Sofia Zakia.
Constellations:
Aries – March 21 - April 19
Taurus – April 20 - May 20
Gemini – May 21 - June 21
Cancer – June 22 - July 22
Leo – July 23 - August 22
Virgo – August 23 - September 22
Libra – Sept 23 - October 23
Scorpio – October 24 - November 21
Sagittarius – November 22 - December 21
Capricorn – December 22 - January 19
Aquarius – January 20 - February 18
Pisces – February 19 - March 20
Details:
Materials: 14K Yellow Gold
Band Width: 4.5mm 
Share