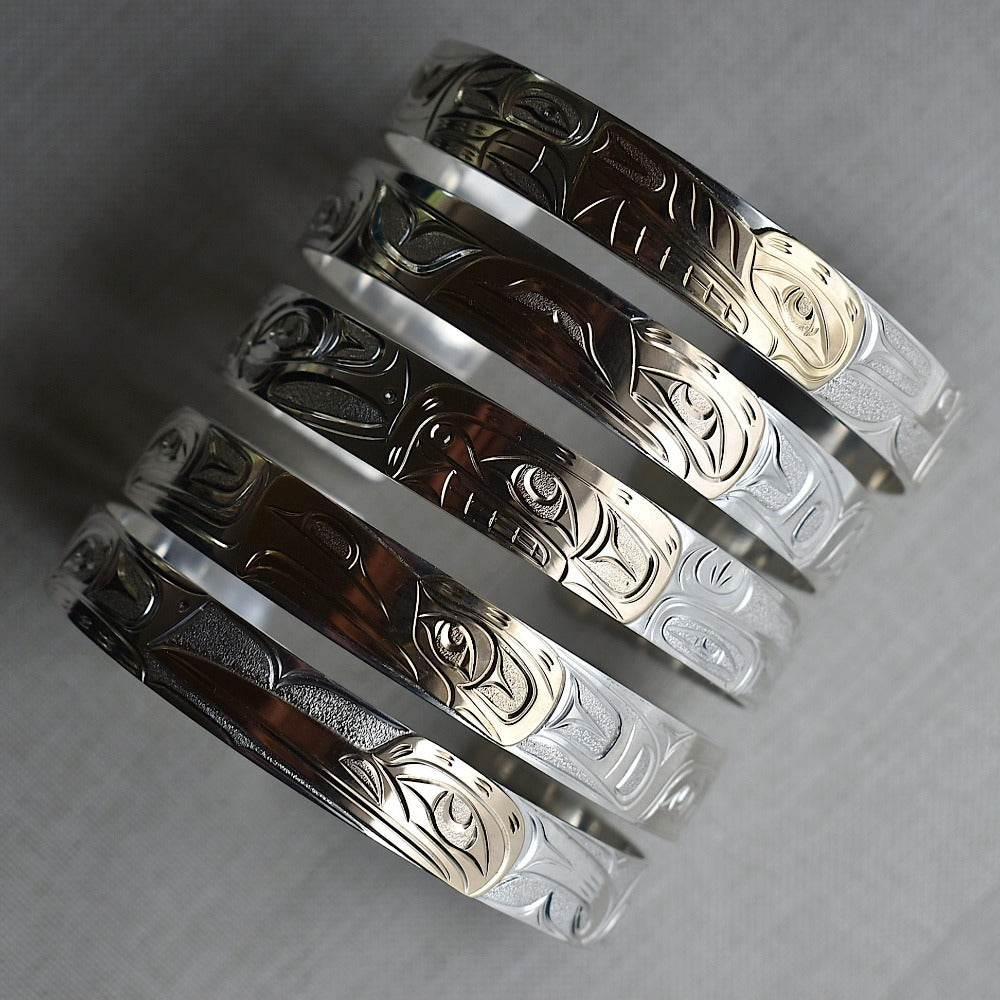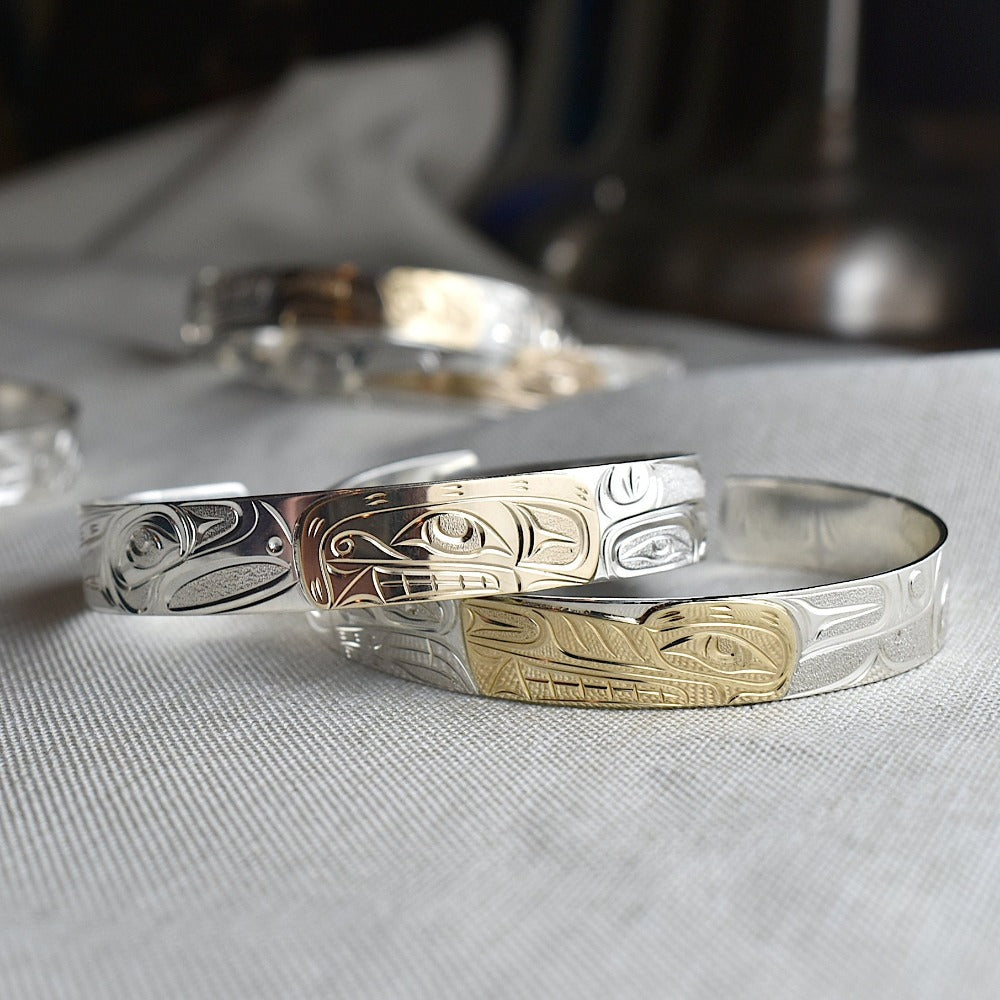 Narrow Silver Totem Cuff with 14k Yellow Gold Overlay
Please allow 3 - 6 weeks for production and delivery. As all pieces are individually hand-carved, please allow for slight stylistic variations. 
Description:

The Eagle is a symbol of power, prestige and wisdom.
The Orca is a popular symbol for romance as they mate for life. 
The Hummingbird is a joyous messenger who represents peace, affection and good fortune. 
The Wolf is a symbol of great strength, considered wise and powerful and known for its strong family ties.
The Raven is the creator, transformer and trickster.
For more information and the animal meanings, look here.
Details:
Artist: Joe Descoteaux
Metal: Sterling Silver, 14k Yellow Gold
Cuff Width: 10mm 
Thickness: 1mm 
Length (end to end): approx. 16cm or 6.25"
Share