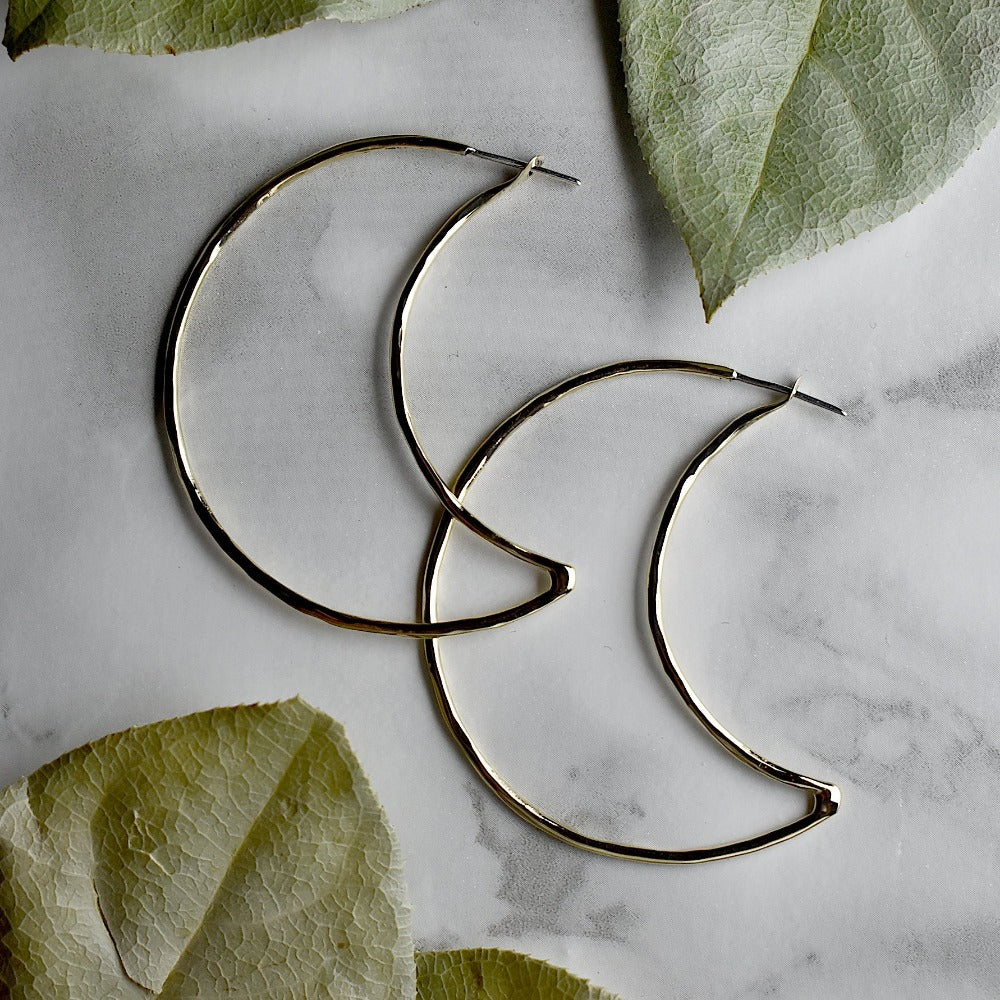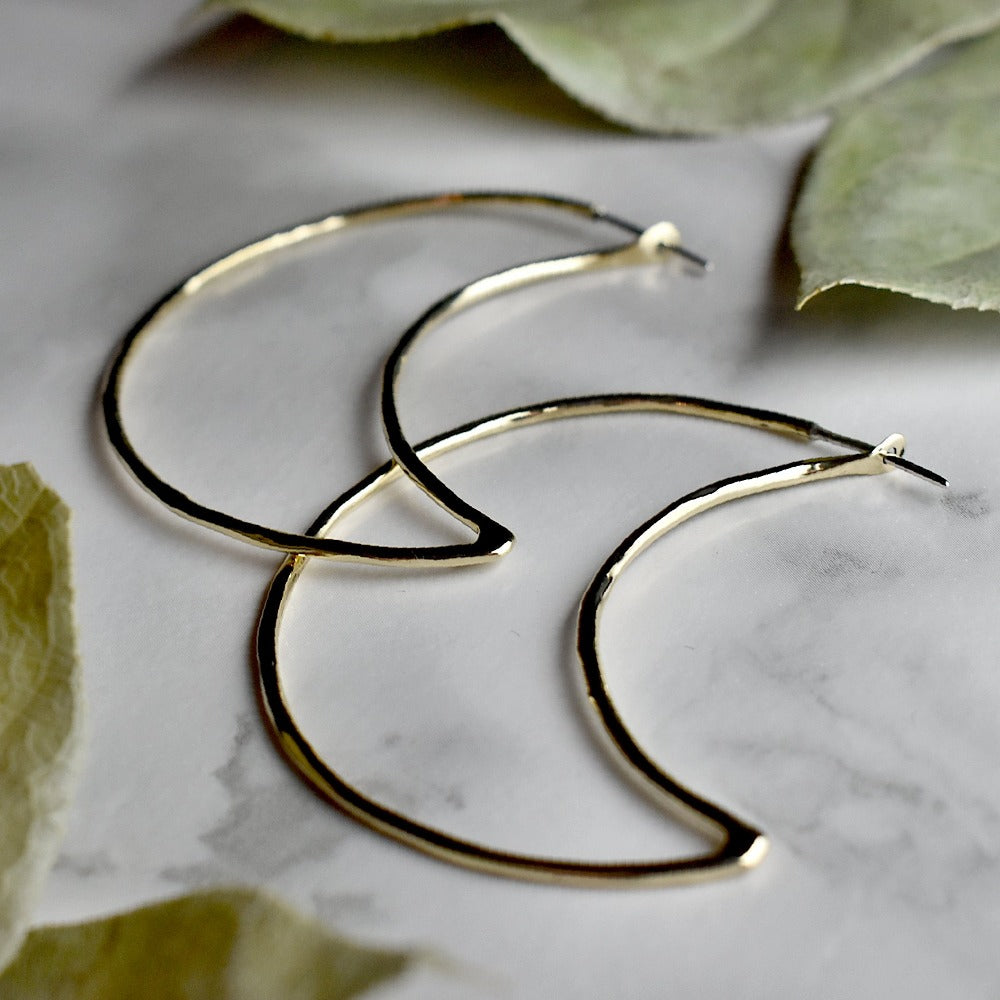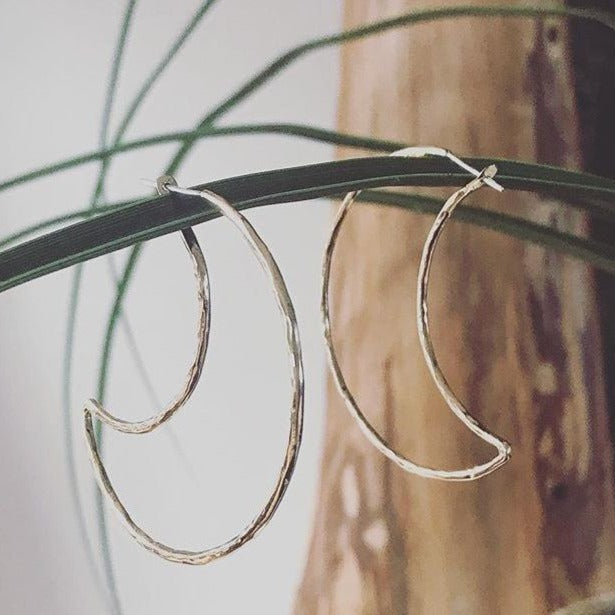 Description: 
The more you trust her, the more you'll realize she's always been your guide.
These moon-shaped hoops are a delightful twist on a classic- subtle from the front but striking from the side, they're wearable no matter the occasion. 
Details: 
Materials: Brass, Sterling Silver
Dimensions: 
Length: 52.5mm

Width: 25mm
Thickness: 1.5mm
Check out our suggestions for caring for brass jewellery here.
Share