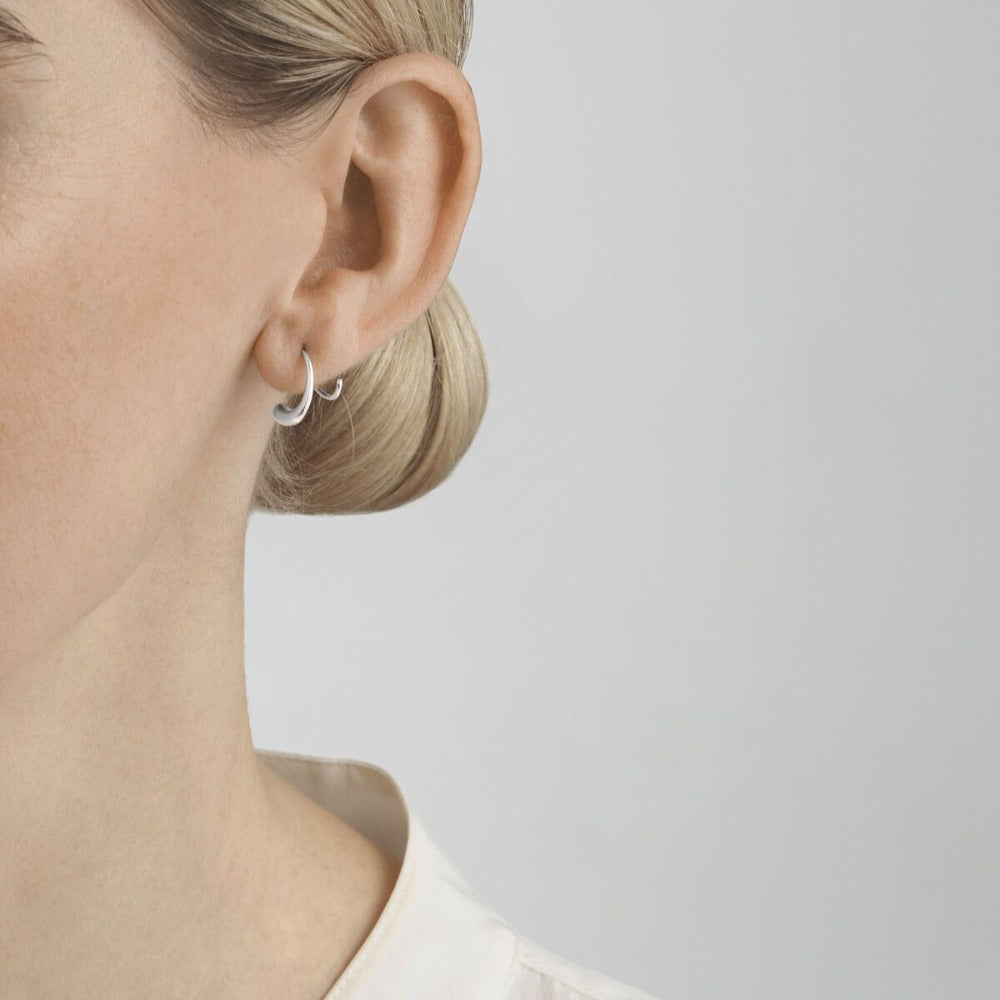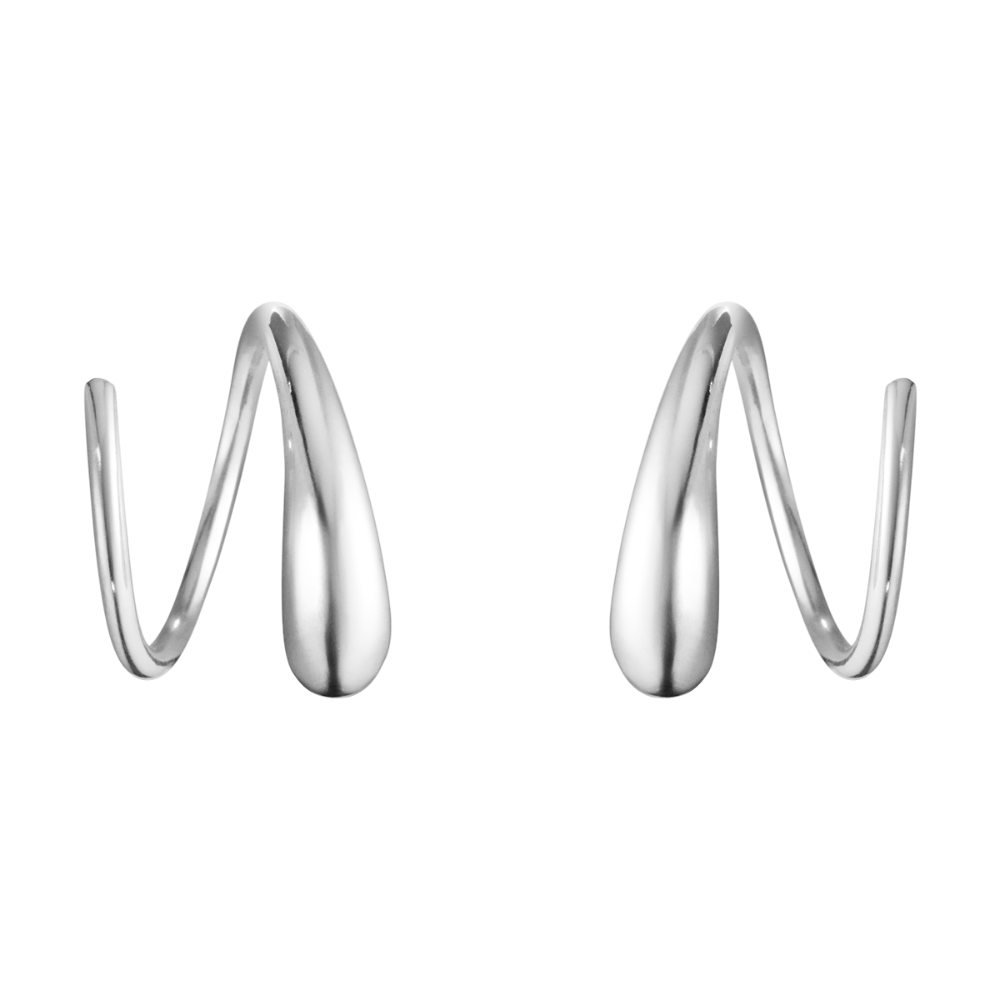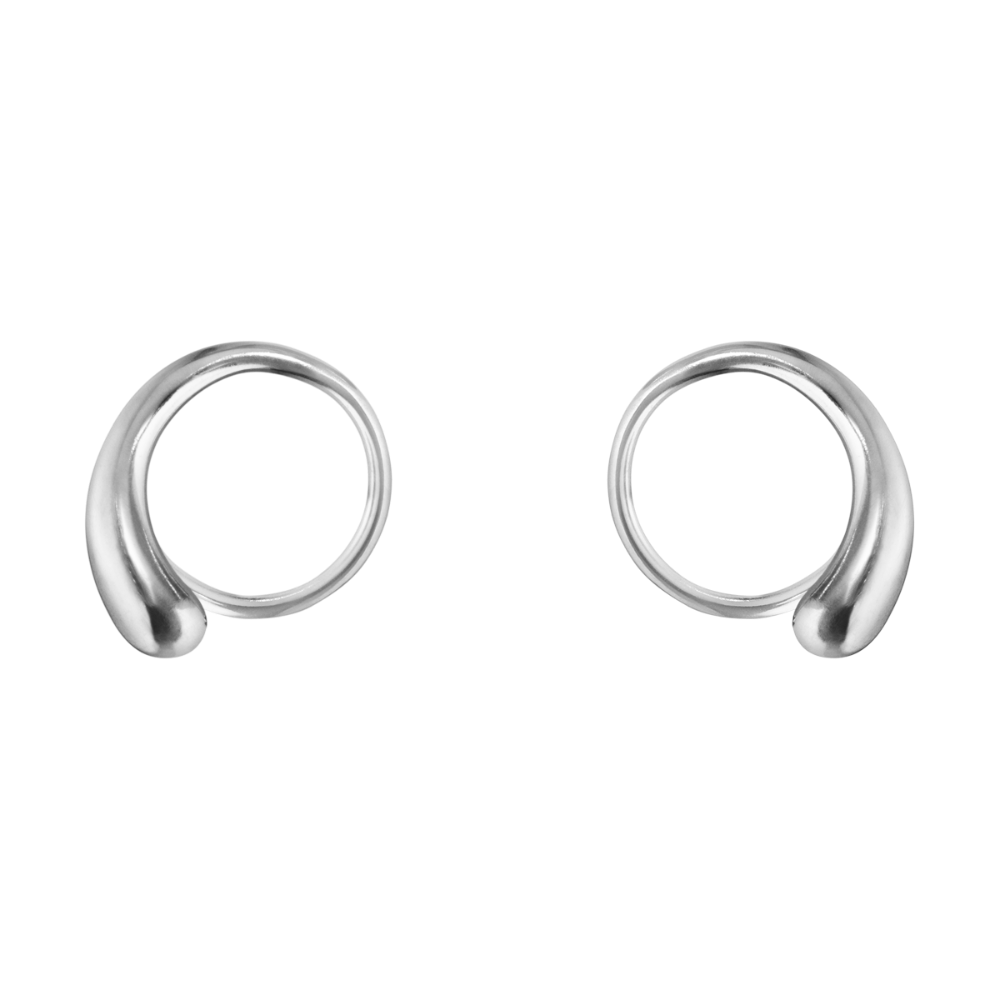 Please allow 1 - 3 weeks for delivery and production.
Description: 
It is the unexpected twists and turns in life that truly define us, and the Mercy swirl earring is an emotional reminder of just that.
The shape of the earring captures and symbolises the essence of time's constant flow, and the way the earring seemingly hugs the earlobe makes us ever mindful from its touch on the skin.
American designer Jacqueline Rabun strives to make her jewellery at one with the wearer. Her inspiration is often emotional, and she has a design language that features sculptural and organic forms. The inspiration behind the Mercy collection is the human experiences; the wonderful and challenging moments we all face along the way.
Details:
Materials: Sterling Silver
Measurements: 0.12" by 0.55"
Mercy Collection:
With its soft, organic forms, the Mercy collection elegantly wraps itself around your fingers, ears, wrist and neck. The designer Jacqueline Rabun has also designed the elegant Offspring collection. Explore the beautiful collection of rings, necklaces and bracelets that symbolise the strong bond between our loved ones.
Share