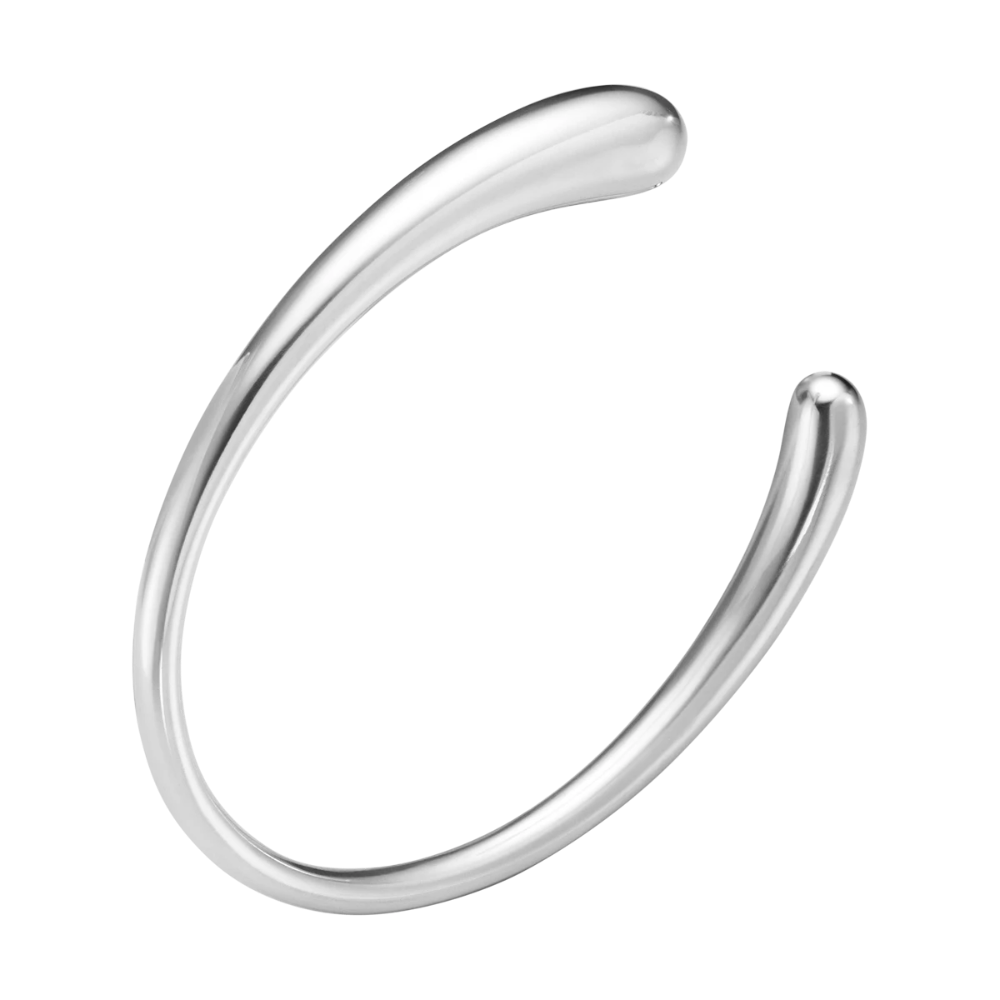 Please allow 1 - 3 weeks for delivery and production.
Description: 
Stylish, sensual and understated, the Mercy open bangle is the perfect everyday accessory that will stay relevant regardless of fleeting trends.
The gorgeous silver strand wraps smoothly around your arm, almost as if it was part of you. The fluid shape of the open Mercy bangle symbolises the way life transforms, the soft lines represent the flow of time whereas the gap in the middle serves as a reminder to contemplate where you are, and where you are going in life.
The Mercy collection is designed by long-time Georg Jensen collaborator, Jacqueline Rabun. The American designer has once again succeeded in creating an emotionally charged range of jewellery that is contemporary playful yet timeless in its appeal.
Details:
Materials: Sterling Silver
Measurements (Circumference): 
S: 6.1" or 15.5 cm
M: 6.5" or 16.5 cm
L: 6.89" or 17.5 cm
Mercy Collection:
With its soft, organic forms, the Mercy collection elegantly wraps itself around your fingers, ears, wrist and neck. The designer Jacqueline Rabun has also designed the elegant Offspring collection. Explore the beautiful collection of rings, necklaces and bracelets that symbolise the strong bond between our loved ones.
Share