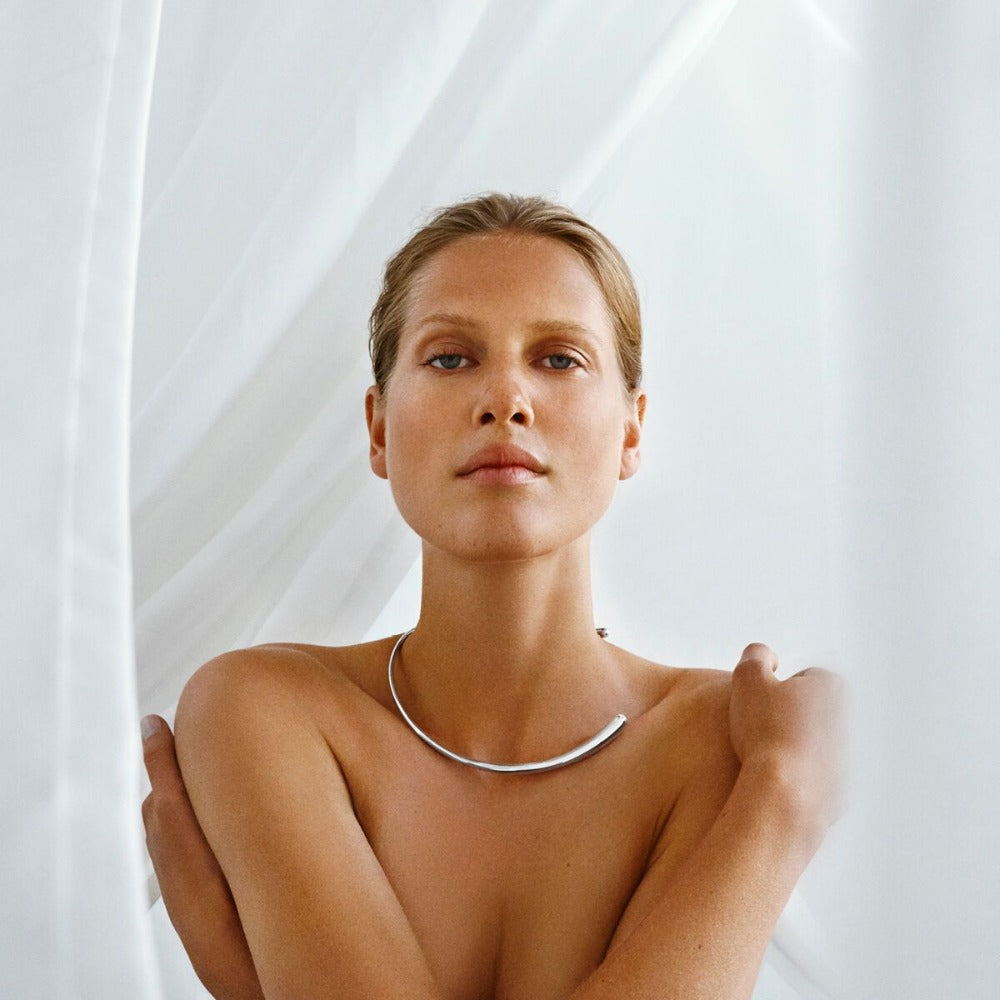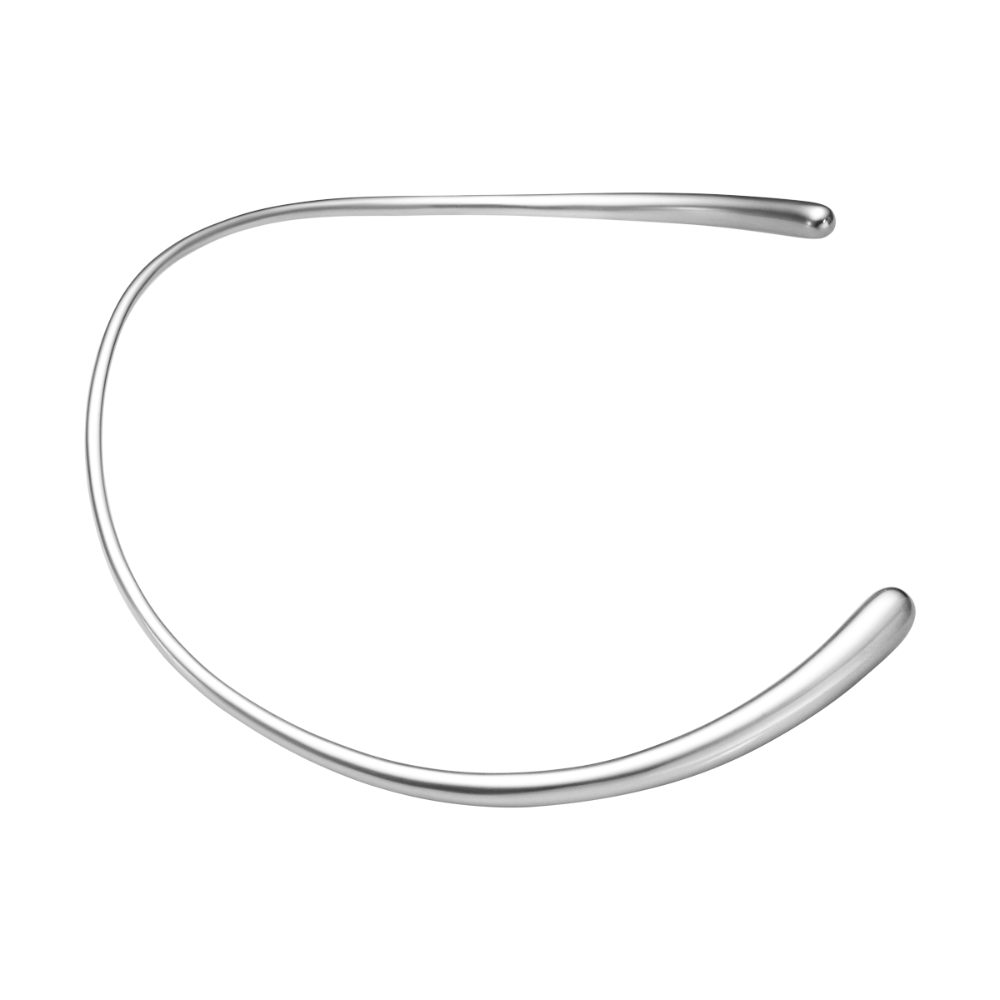 Please allow 1 - 3 weeks for delivery and production.
Description:
The bold sculptural quality of this unique silver neck ring adds a striking sense of drama to any outfit. Created to follow the natural curve of a woman's neck, the tapering organic form is unusual in that it sits asymmetrically with the opening to the side. A true statement piece, it makes an unforgettable gift for any woman with a strong sense of personal style.

Always believing that her jewellery should have an emotional depth, designer Jacqueline Rabun's used the passage of time throughout one's life as the inspiration for her Mercy collection. The result is sensuous, organic and thought-provoking.
Details:
Materials: Sterling Silver
Measurements:
Width: 0.39"
Circumference: 43.5 cm
Opening: 7,7 cm
Mercy Collection:
With its soft, organic forms, the Mercy collection elegantly wraps itself around your fingers, ears, wrist and neck. The designer Jacqueline Rabun has also designed the elegant Offspring collection. Explore the beautiful collection of rings, necklaces and bracelets that symbolise the strong bond between our loved ones.
Share