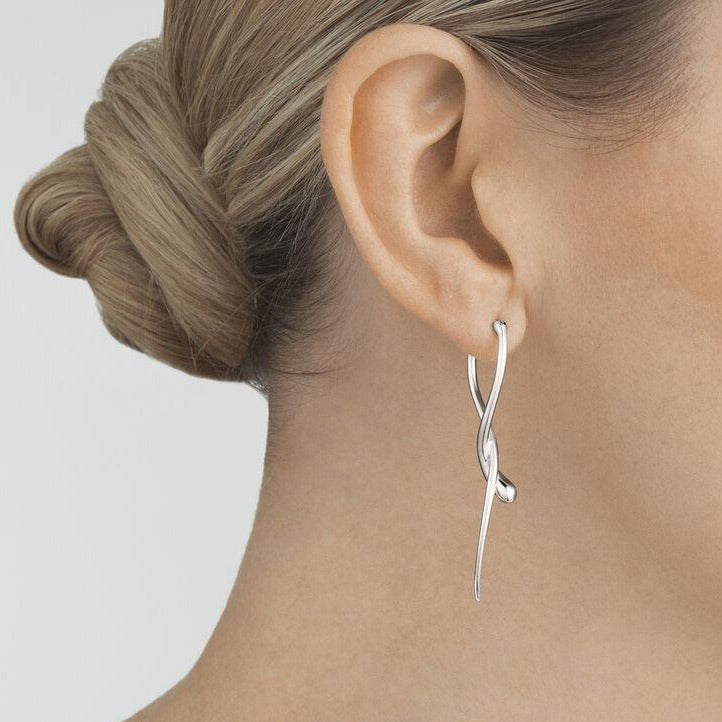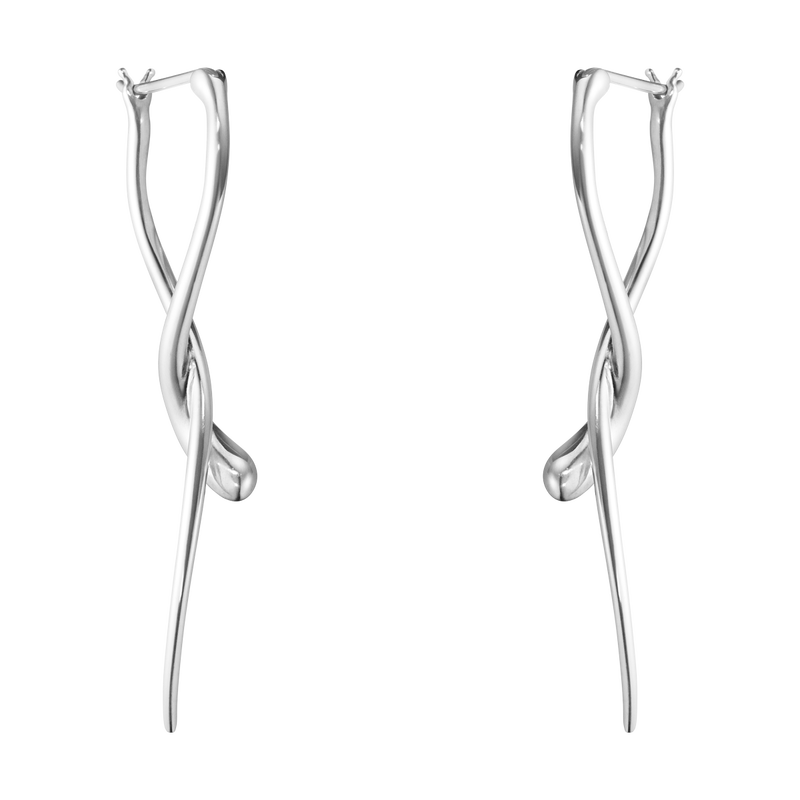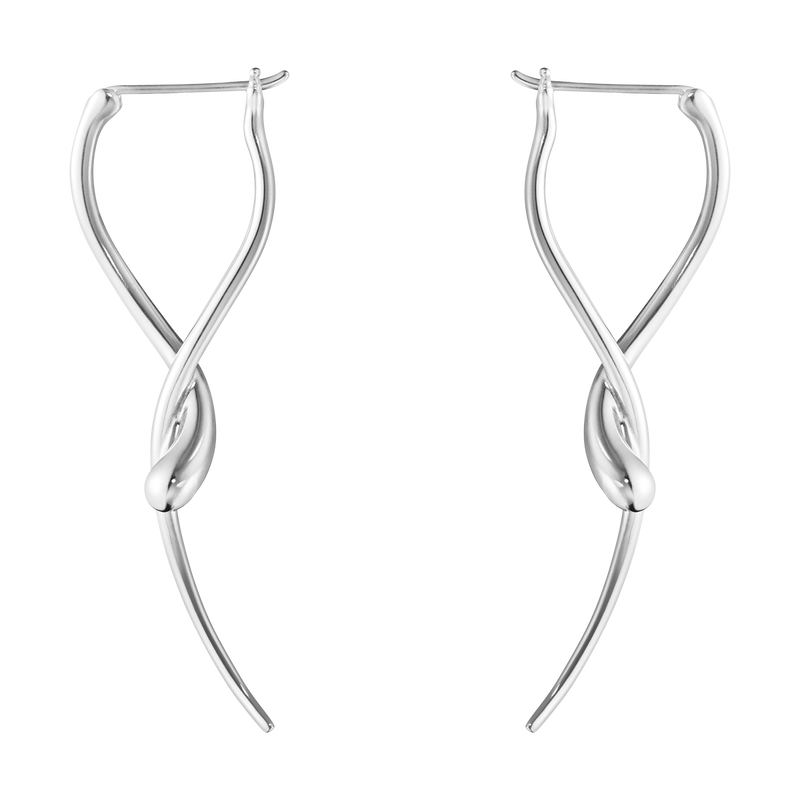 One pair available for immediate shipment.
Please allow 1 - 3 weeks for delivery and production.
Description:

Ever evolving and surprising you, the appearance of the Mercy earring changes as you wear it and experience its unique design and emotional foundation.
When you view it on the ear the ring creates the illusion of being a single strand, beautifully wrapped around itself. Its fluid shape symbolizes the way life transforms and evolves through our experiences. The soft curves represent the flow of time and how its unexpected twists might define us.
Details:
Materials: Sterling Silver
Measurements: 1.91" or 50 mm in length
Mercy Collection:
With its soft, organic forms, the Mercy collection elegantly wraps itself around your fingers, ears, wrist and neck. The designer Jacqueline Rabun has also designed the elegant Offspring collection. Explore the beautiful collection of rings, necklaces and bracelets that symbolise the strong bond between our loved ones.
Share