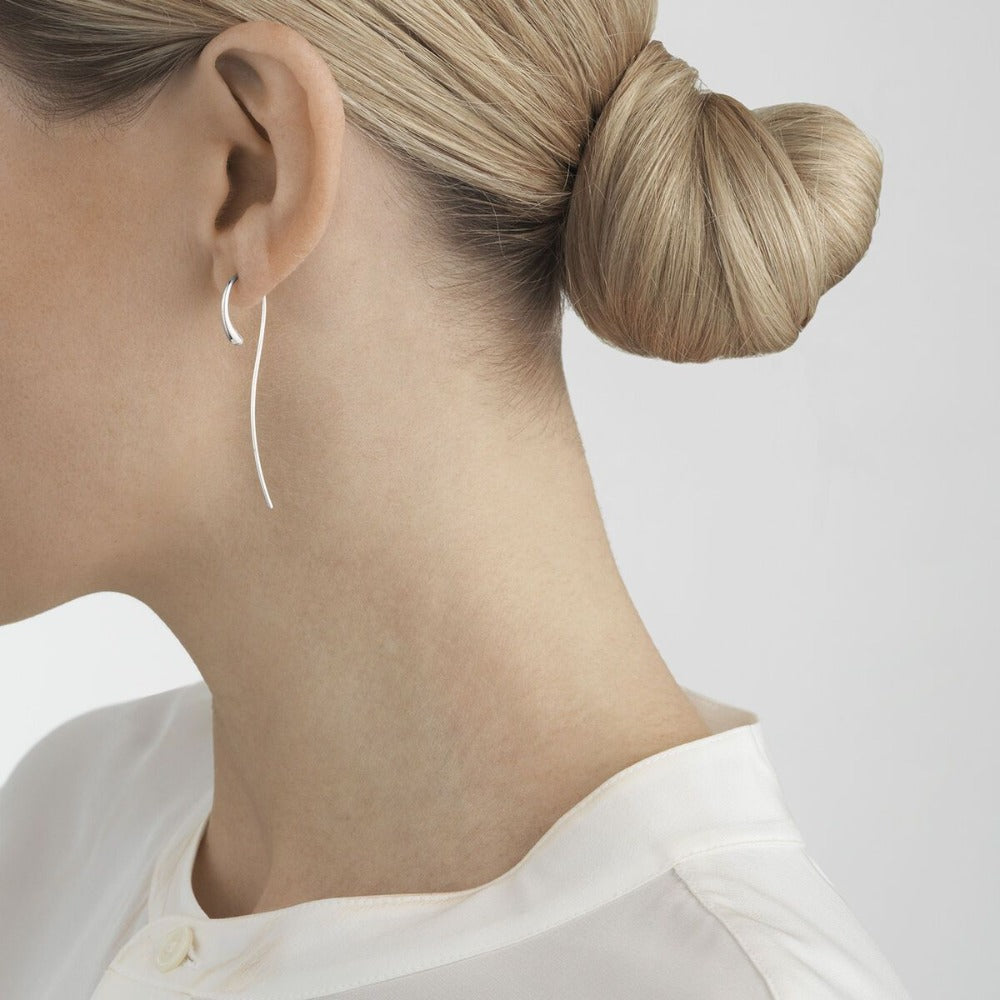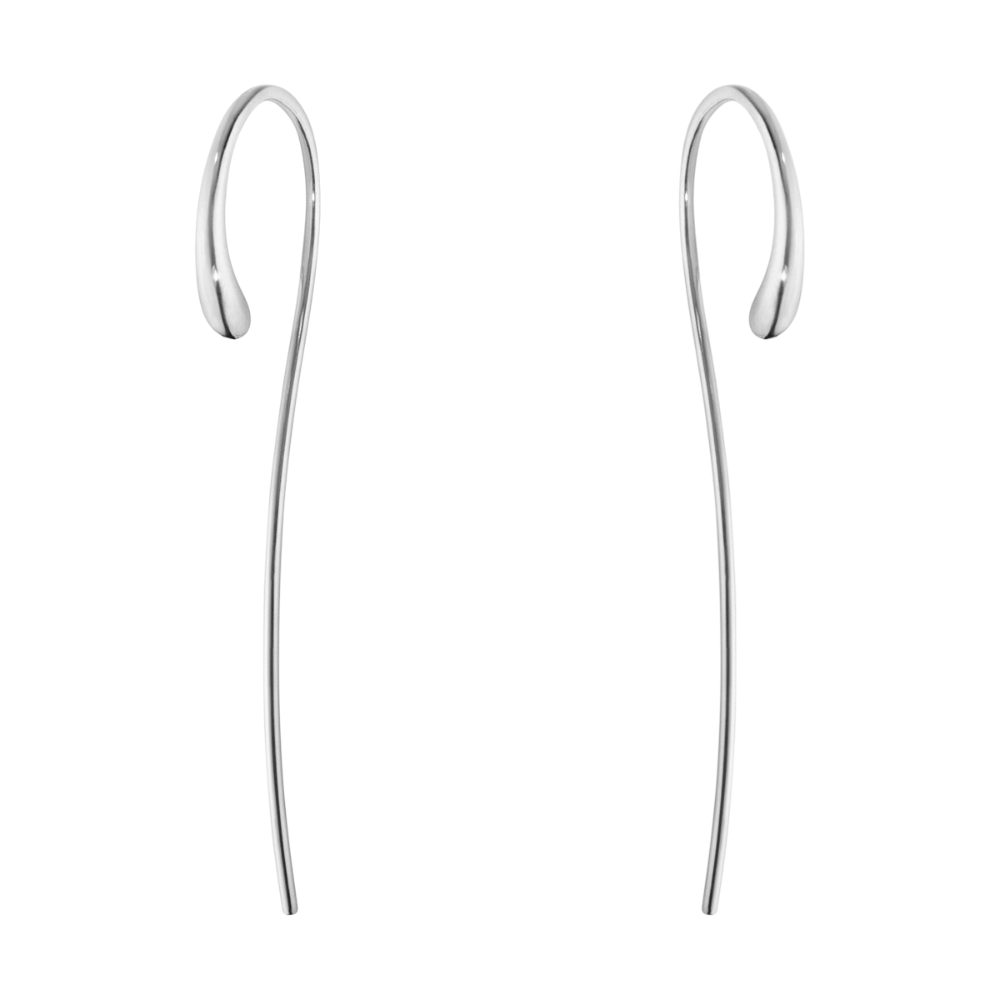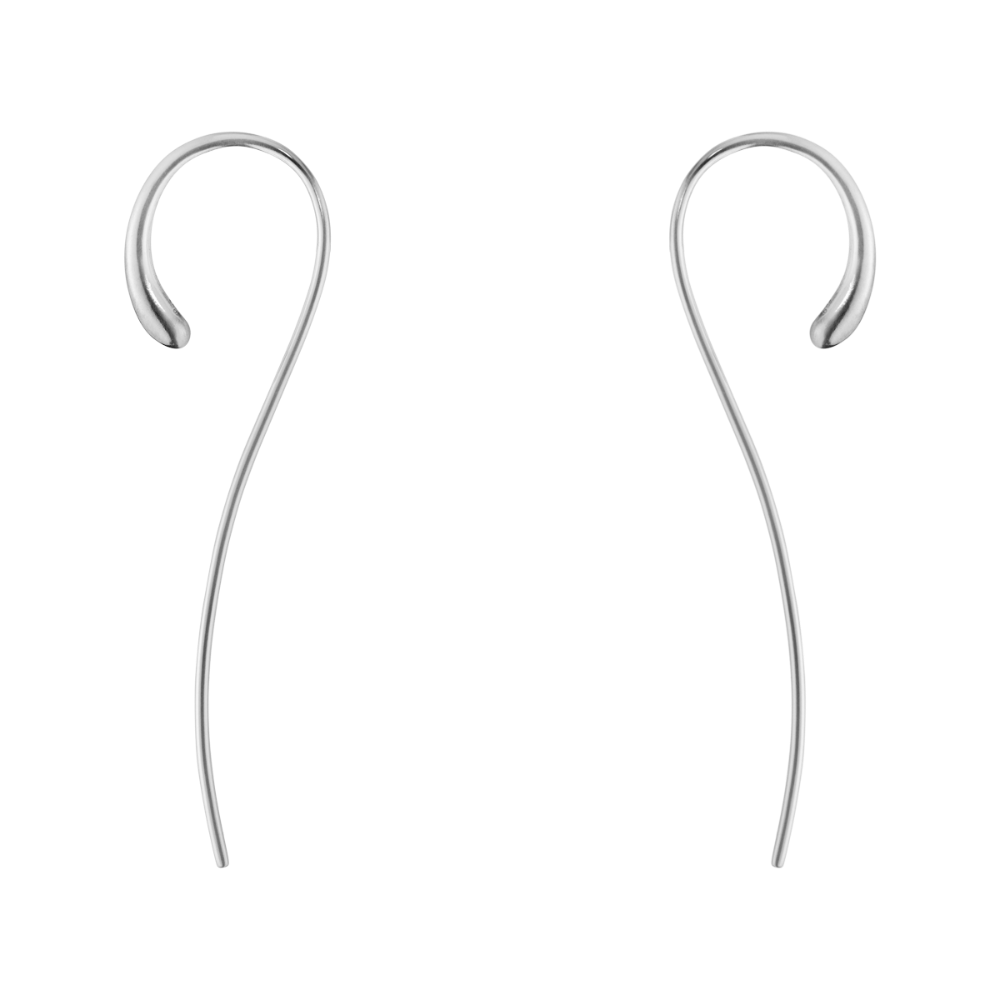 Please allow 1 - 3 weeks for delivery and production.

Description: 
A single thread of sterling silver is bent into a sleek, delicate earring with a particular sense of lightness.
The Mercy earrings hangs beautifully from the ear lobe, almost like a simple sculpture. Its soft curves symbolises the flow of time and reminds us how twists and turns in life come to define us.
The Mercy collection was conceived by long-time Georg Jensen collaborator Jacqueline Rabun. The American-born designer is known for her bold style and emotionally charged storytelling, and the Mercy earrings is a great example of what she is capable of.
Details:
Materials: Sterling Silver
Measurements: 1.97" or 50 mm
Mercy Collection:
With its soft, organic forms, the Mercy collection elegantly wraps itself around your fingers, ears, wrist and neck. The designer Jacqueline Rabun has also designed the elegant Offspring collection. Explore the beautiful collection of rings, necklaces and bracelets that symbolise the strong bond between our loved ones.
Share