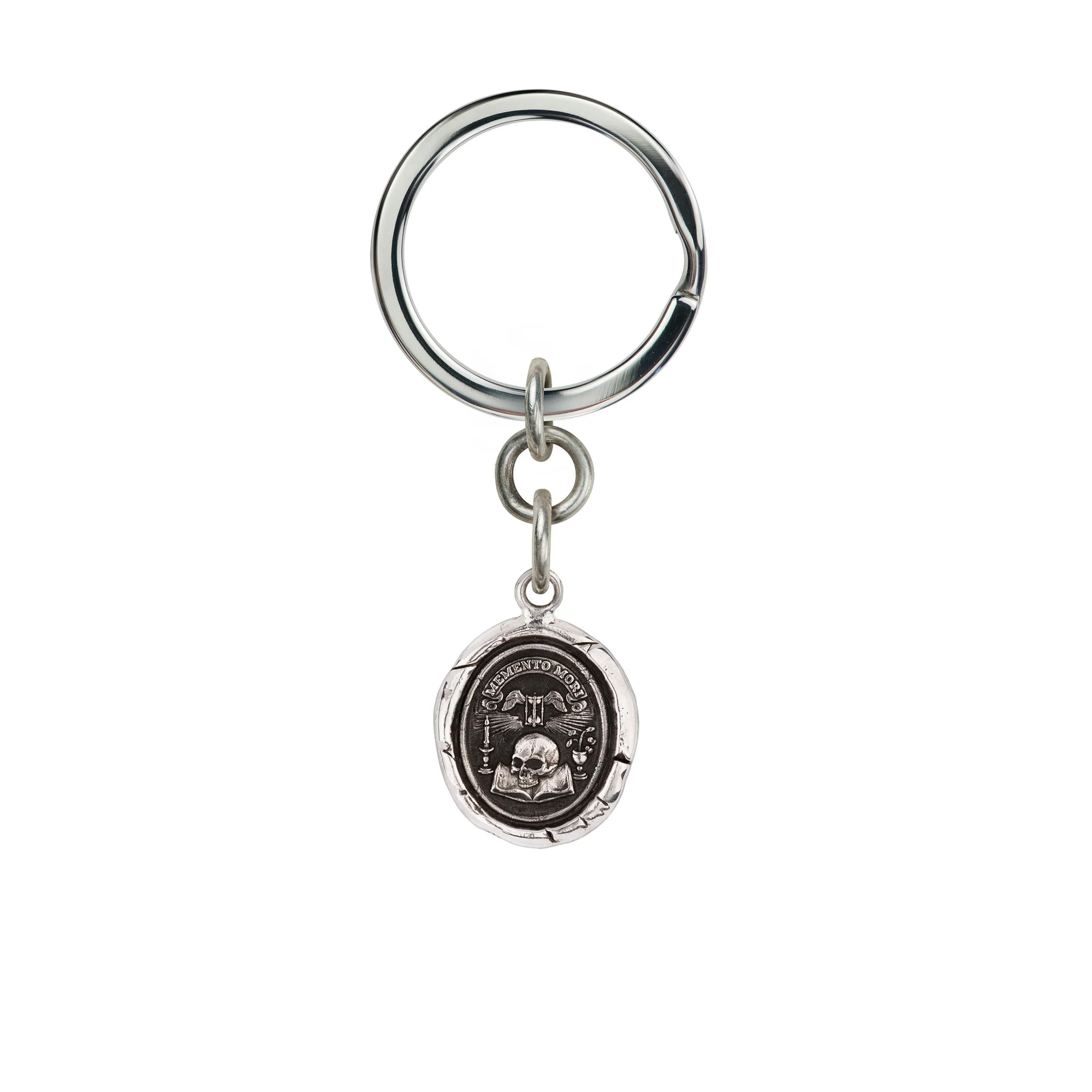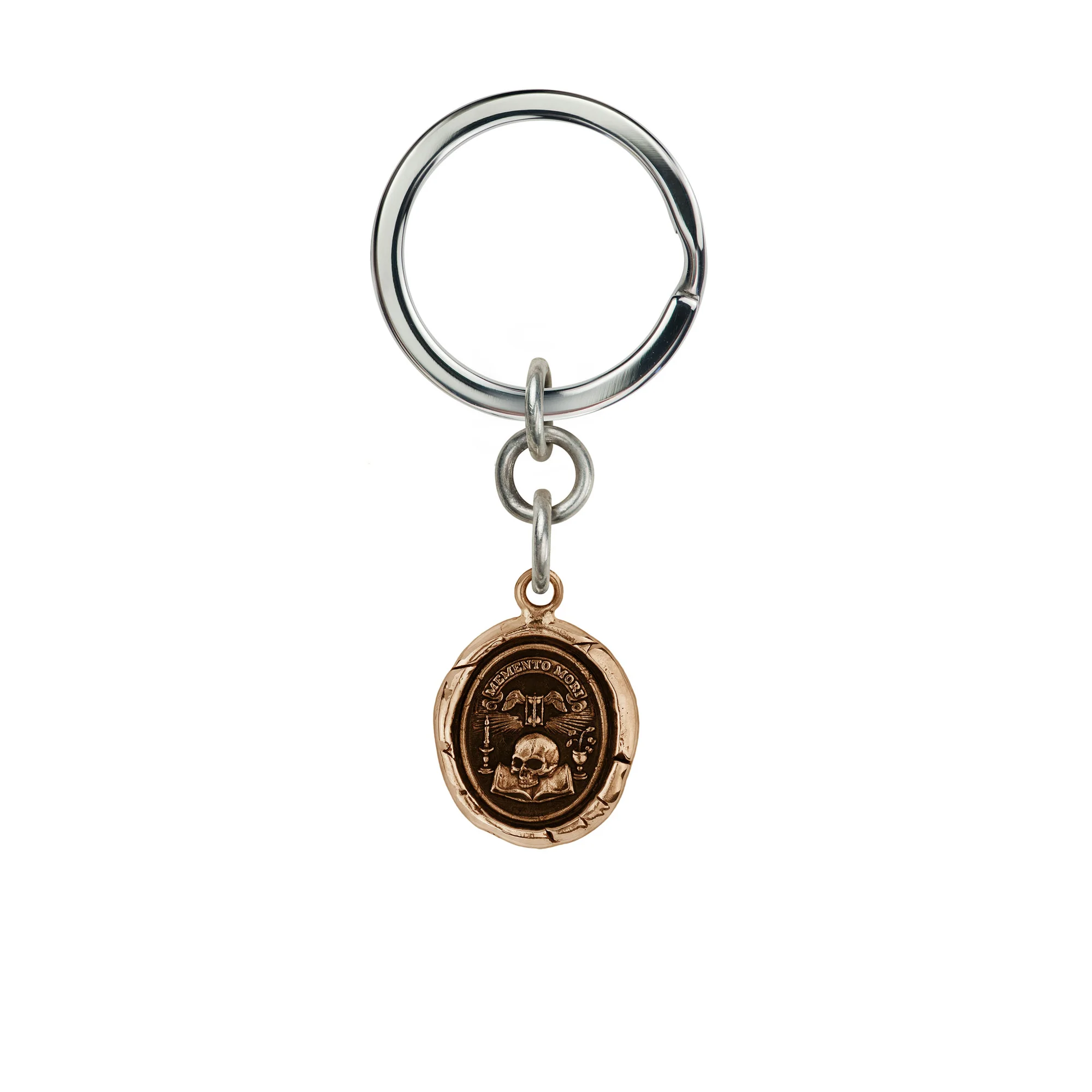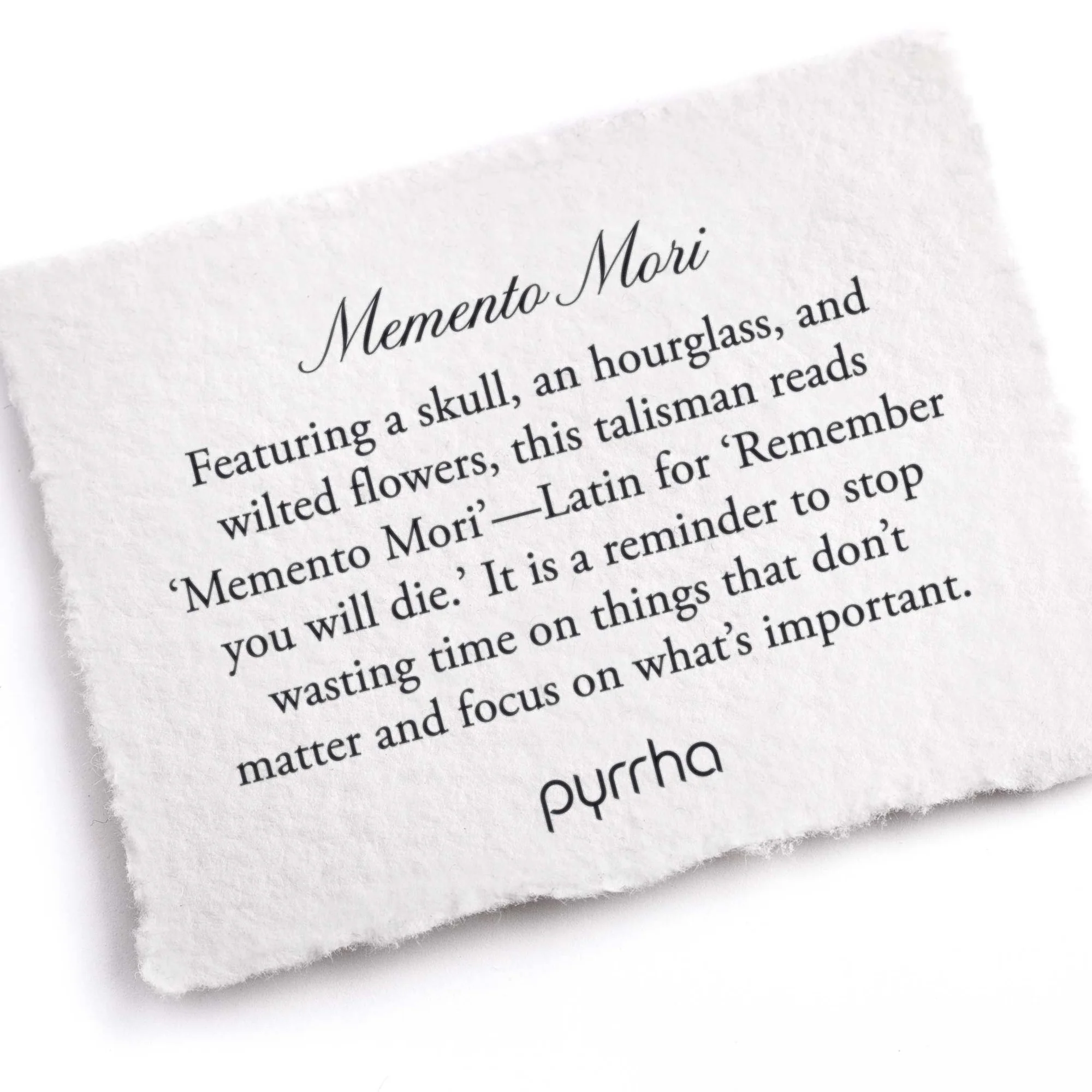 Please allow 3-4 weeks for production and delivery.
eaturing a skull, an hourglass, and wilted flowers, this talisman reads 'Memento Mori'—Latin for 'Remember you will die.' It is a reminder to stop wasting time on things that don't matter and focus on what's important.
Make the most basic of accessories meaningful with this Pyrrha talisman key chain.
---
Talisman measures approx. 21mm x 19mm.
Share