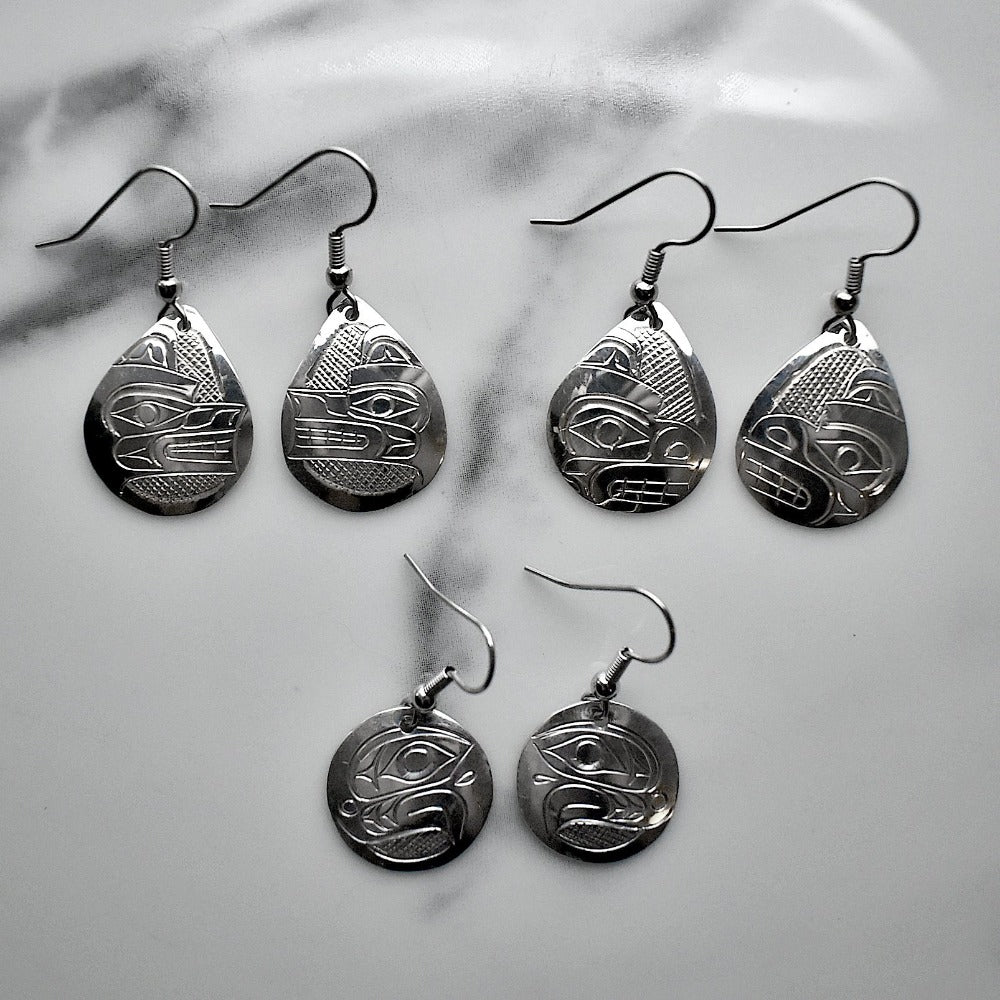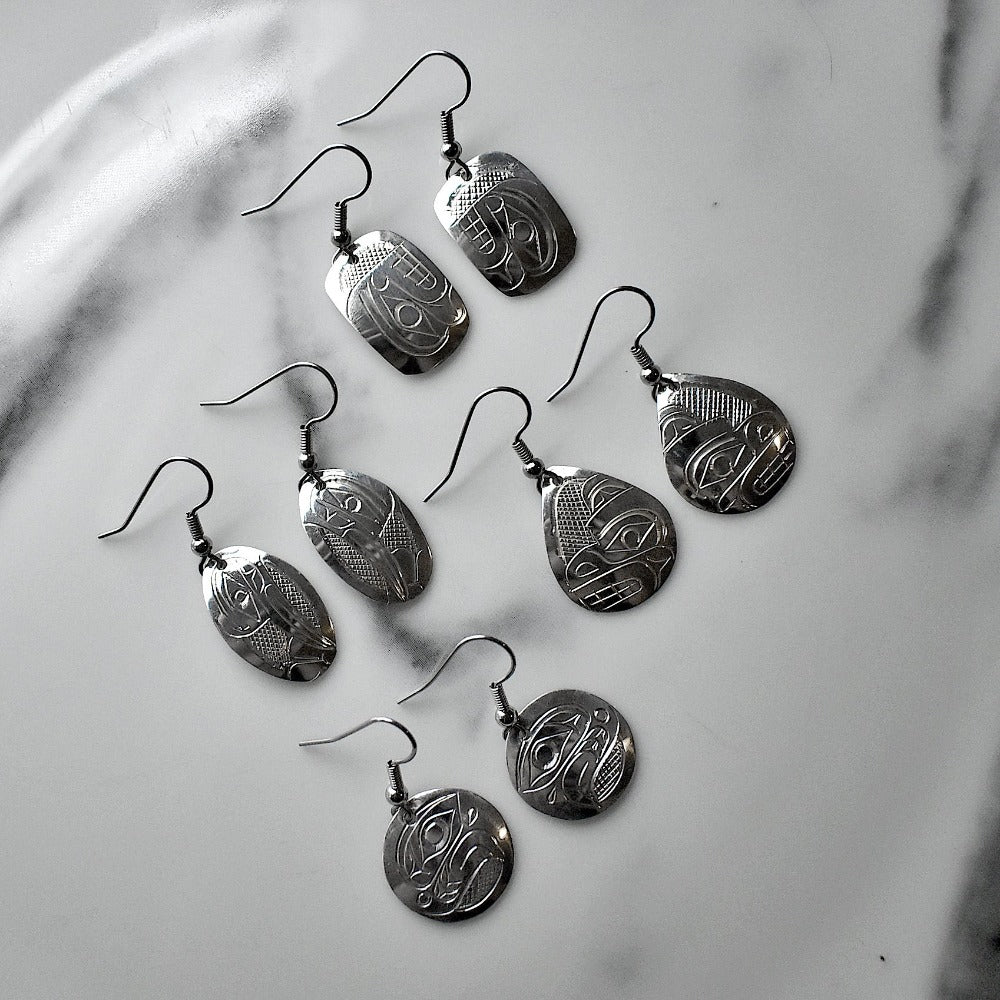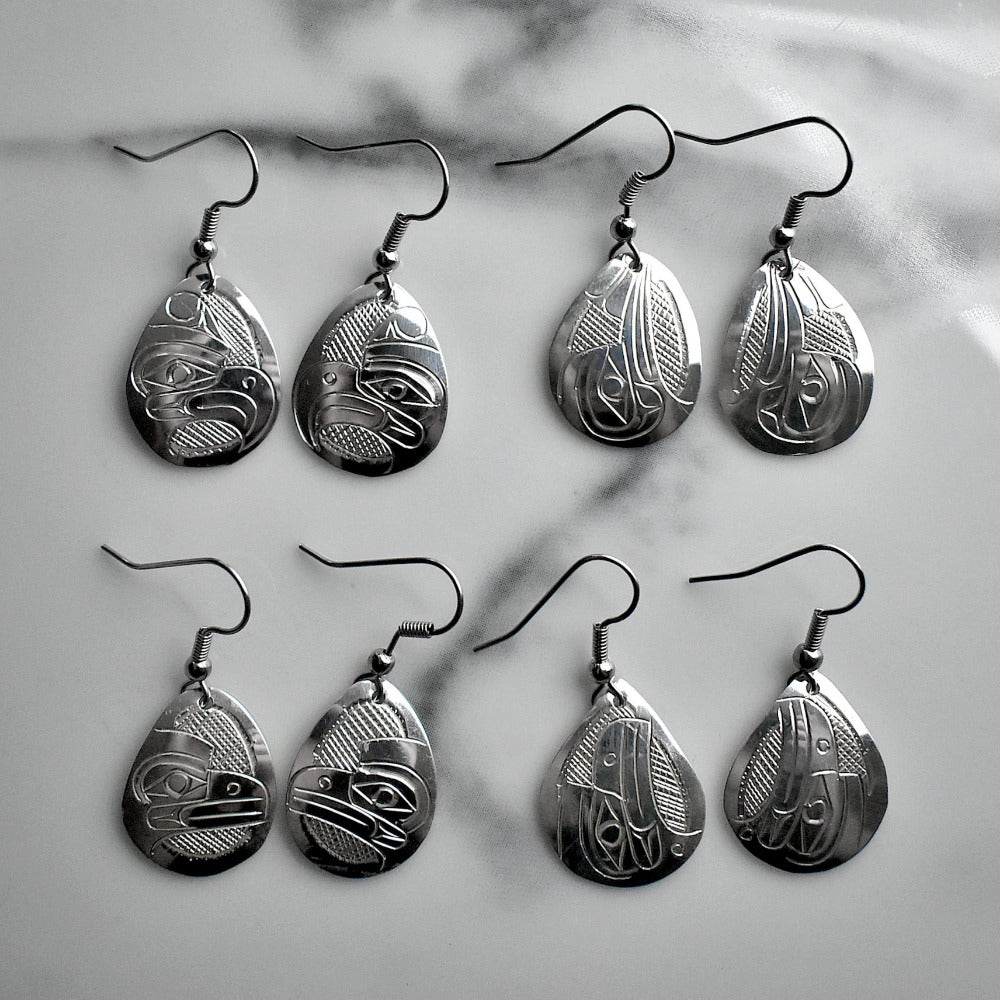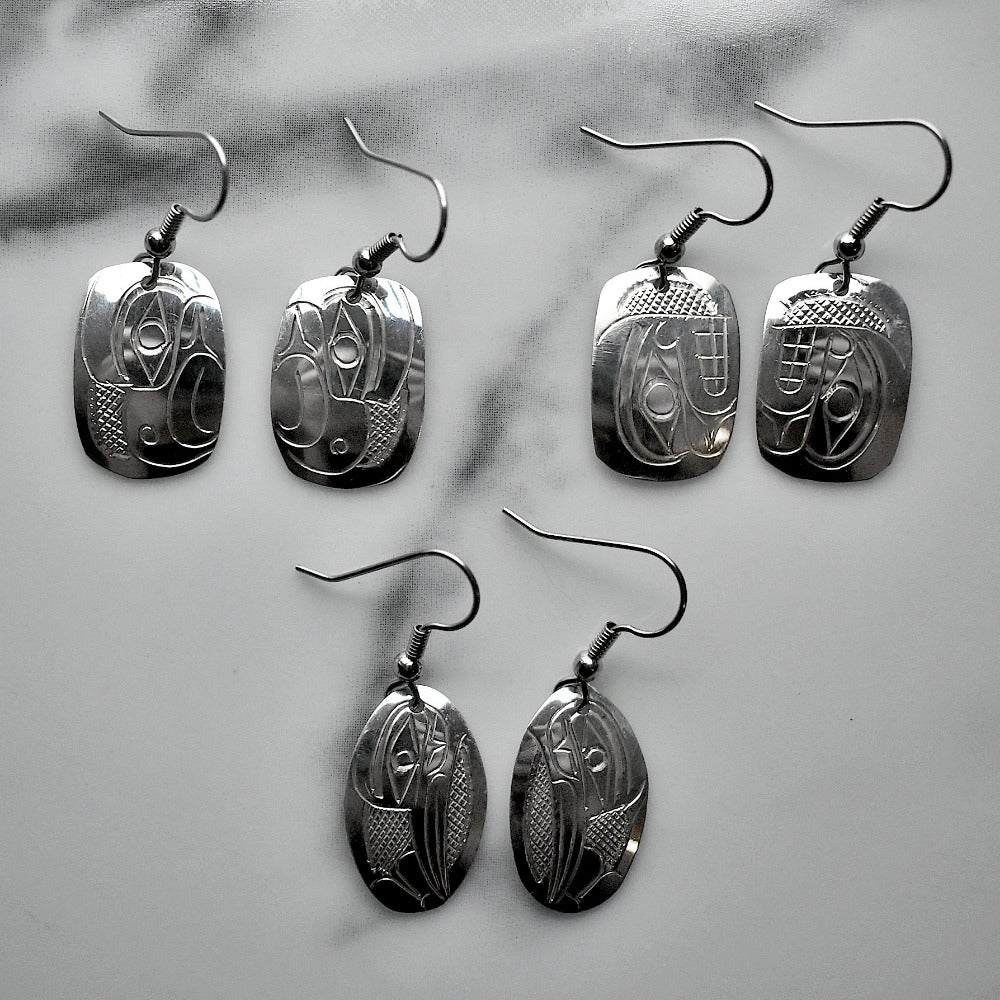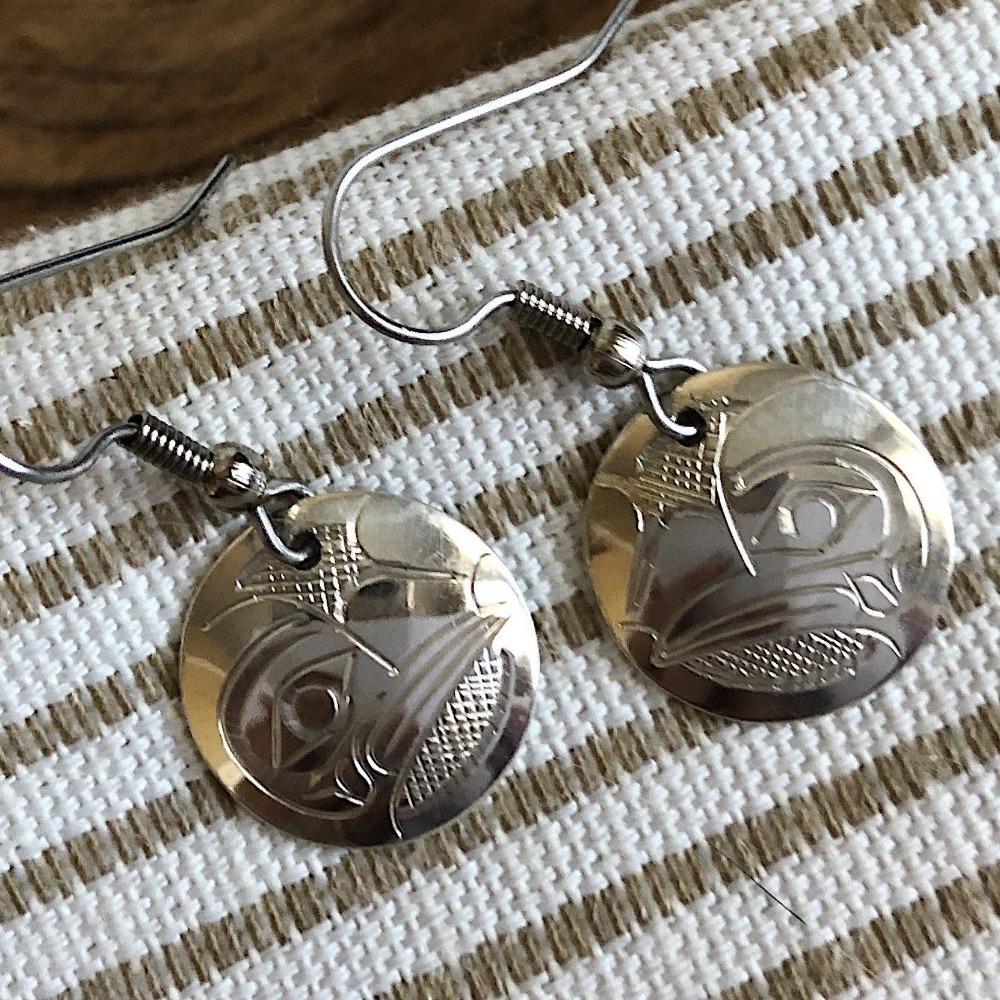 Medium Totem Drop Earrings
Please allow 3 - 6 weeks for production and delivery. As all pieces are individually hand-carved, please allow for slight stylistic variations. 
Description:

The Eagle is a symbol of power, prestige and wisdom.
The Hummingbird is a joyous messenger who represents peace, affection and good fortune. 
The Raven is the creator, transformer and trickster.
The Bear is a symbol of strength, learned humility and teaching. 
The Wolf is a symbol of great strength, considered wise and powerful and known for its strong family ties.
The Orca is a popular symbol for romance as they mate for life. 
This piece is also available in other totems. If you would like to order this piece with a different totem, please contact us at orders@magpiejewellery.com.
For more information and the animal meanings, look here.
Details:
Artist: Assorted
Metal: Sterling Silver
Drop Dimensions: (approx.)
Teardrop: 22mm x 17mm
Round: 19mm x 19mm
Oval: 23mm x 14mm
Rectangle: 21mm x 15mm
Drop Thickness: 1mm
Share