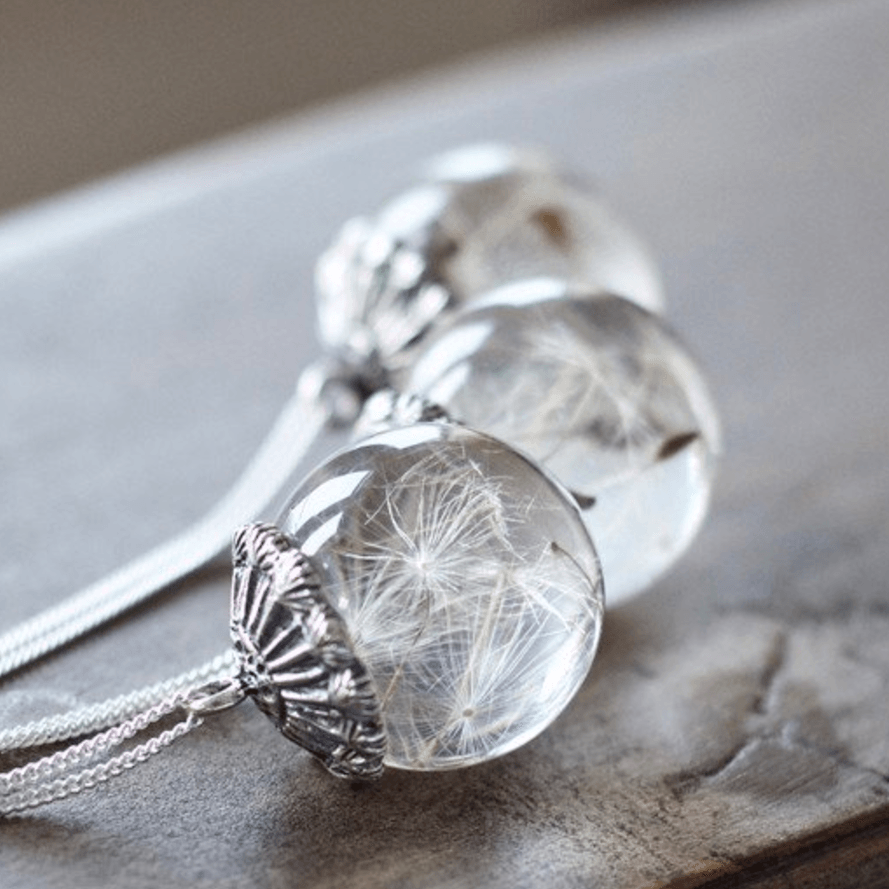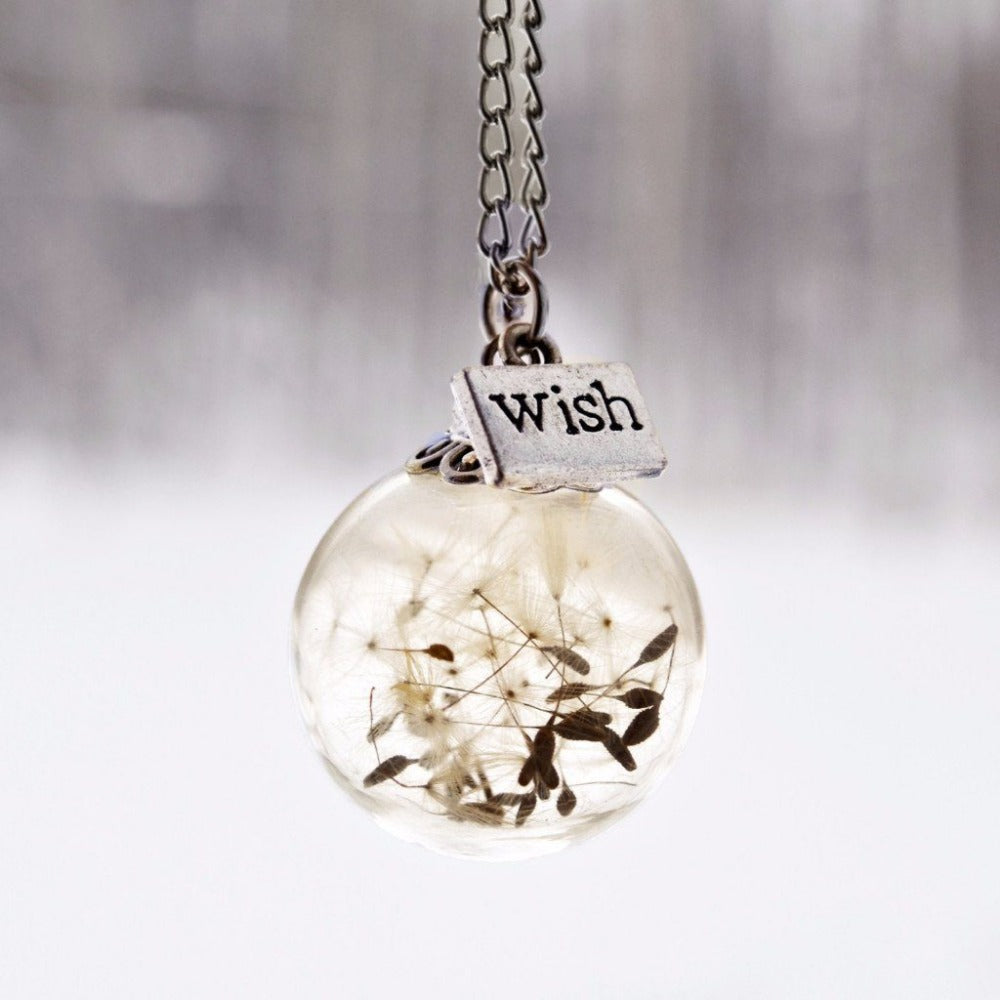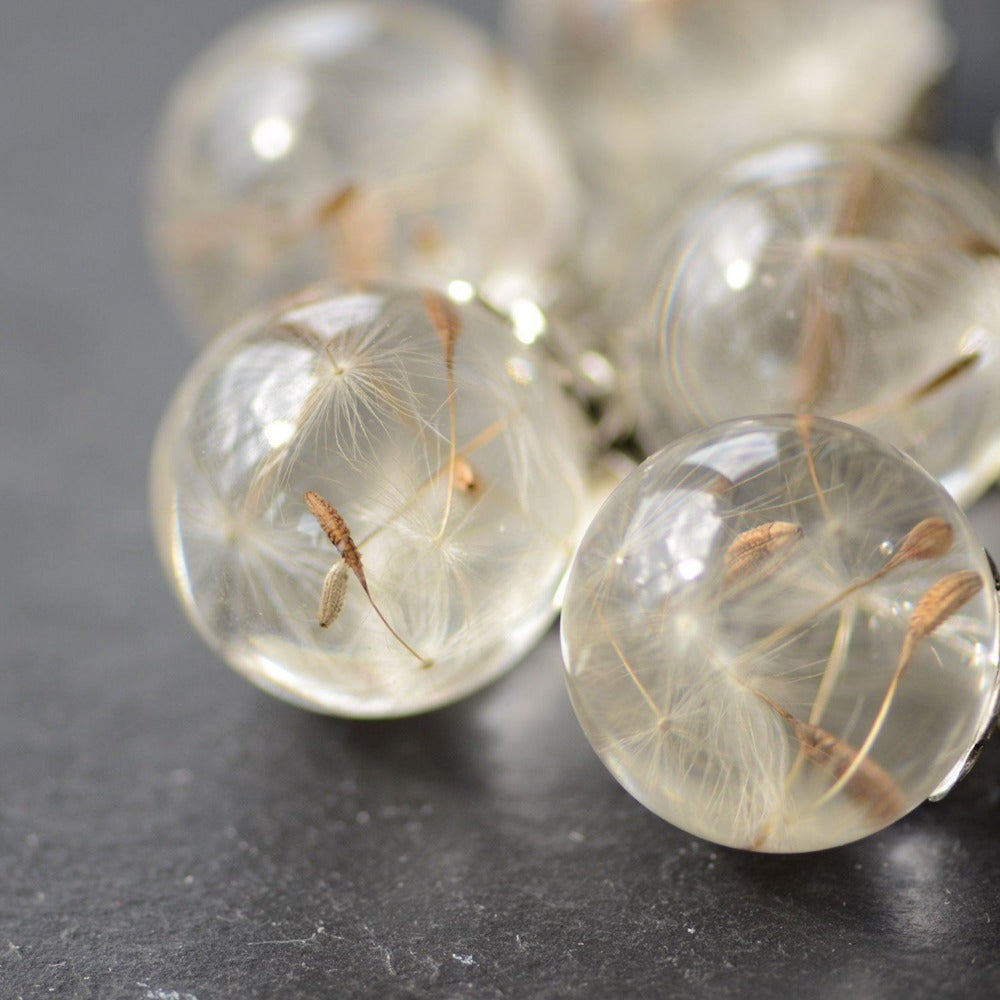 Make A Wish Pendant Necklace
Please allow 10-15 days for production and delivery if item is not in stock. 
Description: 
This luxury dandelion wish pendant will act as a little reminder for all your dreams and wishes you have set for the year. The round solid resin globe captures real dandelion seeds in a moment in time. (It is NOT made of glass, so is very durable).  This piece is a nice one to gently hold in your hands and act as reminder of your goals and dreams.  
The charm and cap are hand carved out of wax and cast in silver-plated jewelers bronze. All parts are nickel free. The cap is inspired by the dried dandelion seed. The charm has 'wish' written on one side and the dandelion flower on the other side. This charm can be worn with either side showing on top
Details: 
Materials: 
Pendant: Resin, Silver-Plated Bronze
Chain: Sterling Silver
Pendant Size: 18mm
Chain Length: 18" or 28"
Chain Style: Fine Curb
Share