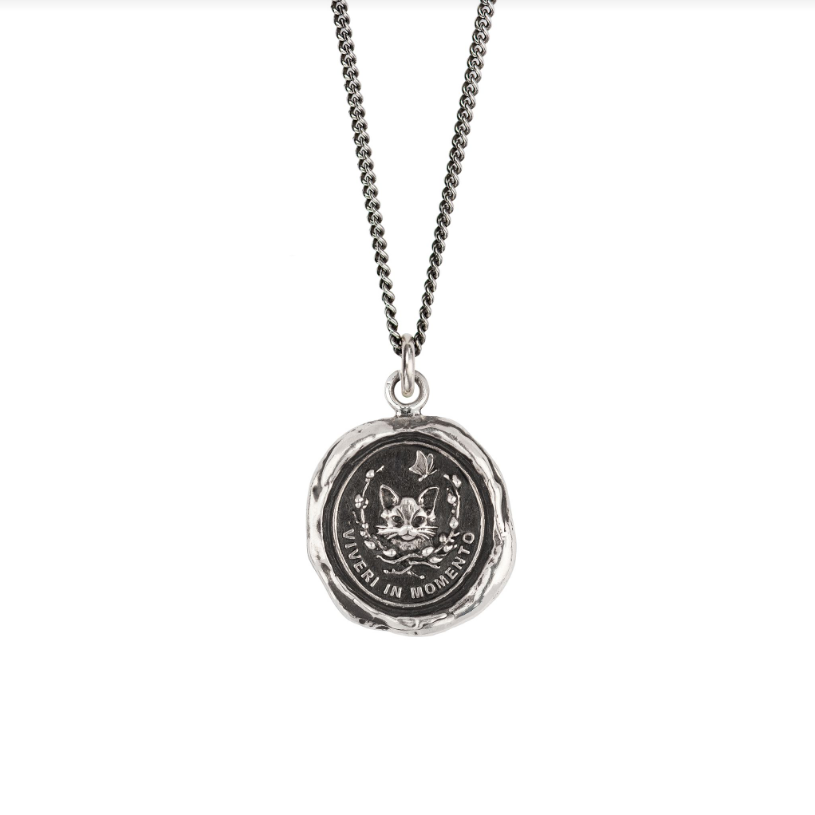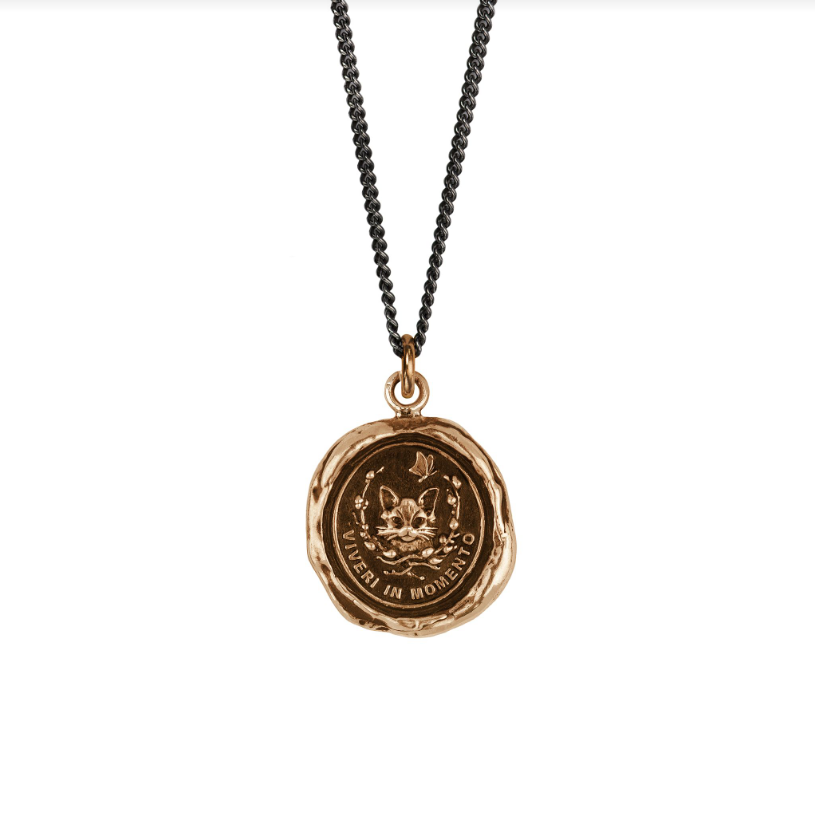 Live in the Moment Talisman
Please allow up to 3-4 weeks for production and delivery. 

Description: 
This talisman reads 'Viveri In Momento' in Latin, which means 'Live in the Moment'. Engaged and unhurried, the cat is a reminder to stay present and not worry about the future.
Details: 
Pyrrha talismans are cast using authentic wax seals and imagery from the Victorian era.
With symbolic meaning culled from heraldry each piece is designed to inspire the wearer.
Handcrafted in Vancouver, Canada.
Share