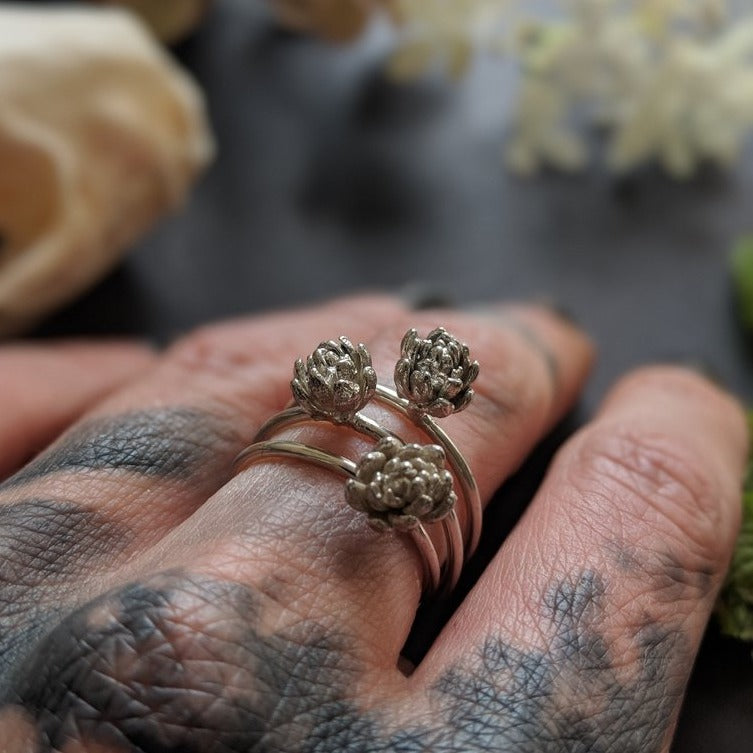 Please allow 10-15 days for production and delivery if your size is not in stock.
Description:
Cast from a real succulent, this ring is adorable! So small and sweet you might mistake it for a rose, on closer inspection it becomes obvious that each proverbial petal is really the hardy leaf of a succulent plant.
Succulents are remarkable for their adaptability and resilience. There's something inspiring about them for having changed the structure of their leaves and stems to survive in arid climes without sacrificing any of their beauty.
Details:
Materials: Sterling Silver
Succulent Dimensions: 
- Width: 7.5mm x 6.5mm
- Height: 6mm (projection height from shank)
Shank Dimensions:
- 1.25mm
- Round Band Style
Share