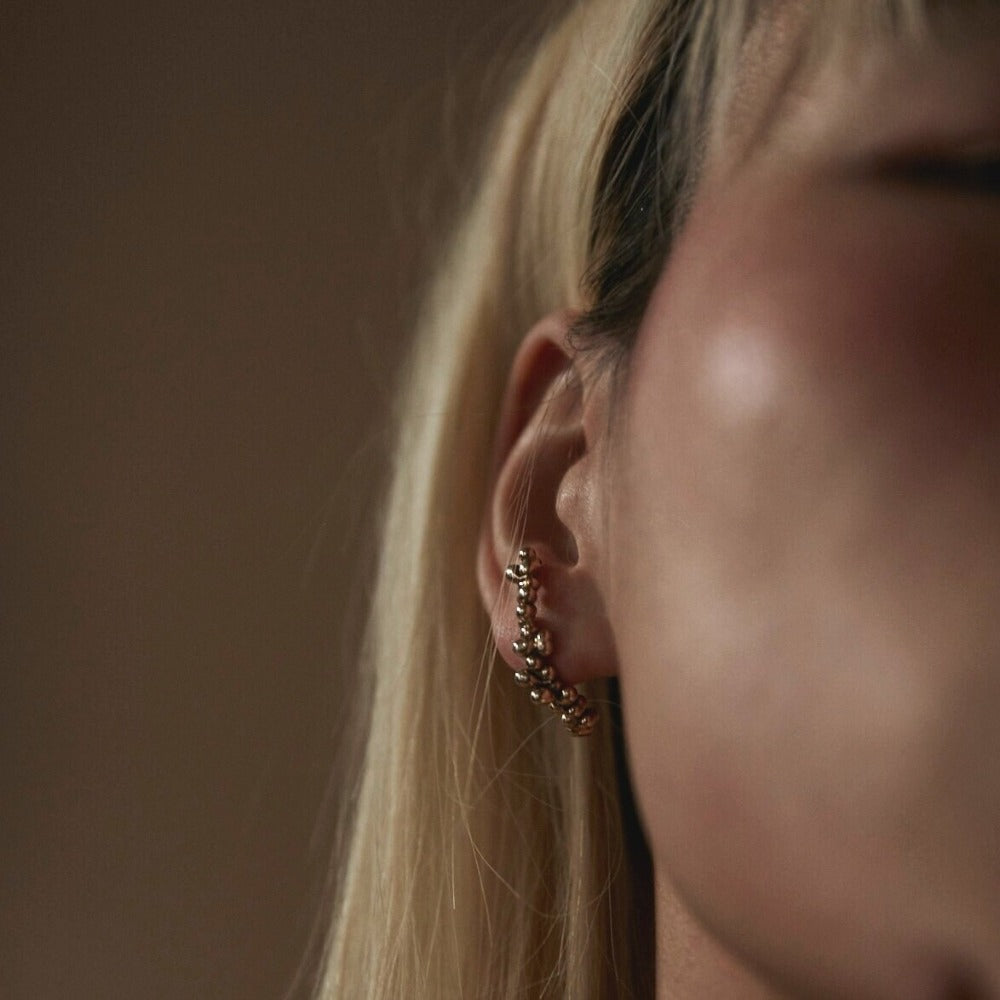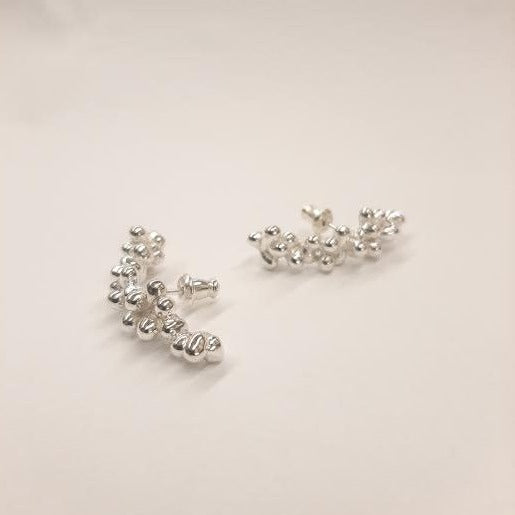 If this item is not in stock, please allow 1-3 weeks for production and delivery. 
Description: 
The Lavender Stalk earrings are delightfully rich with detail! Named for the rounded, tightly-clustered buds of the lavender plant, these earrings use their floral inspiration to create a unique texture and profile. 
Sold as an asymmetrical pair.
Details: 
Materials: Sterling Silver
Share