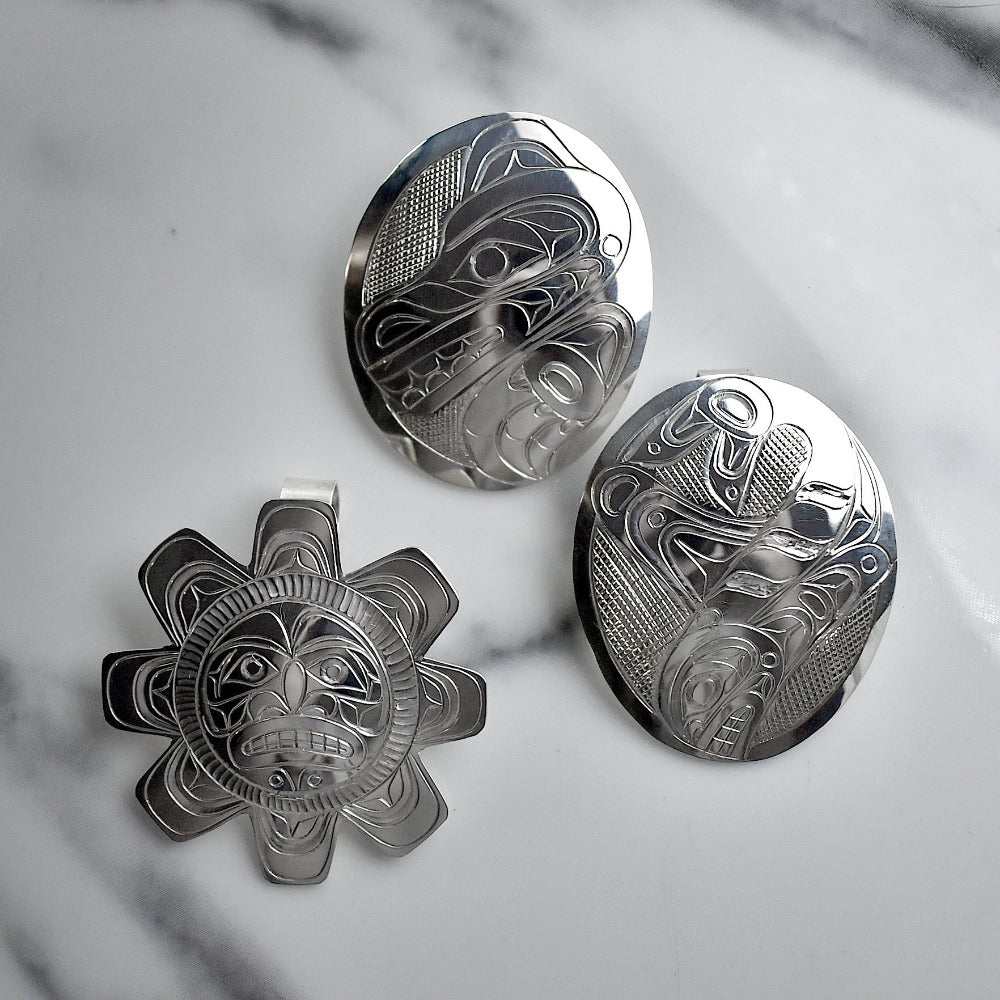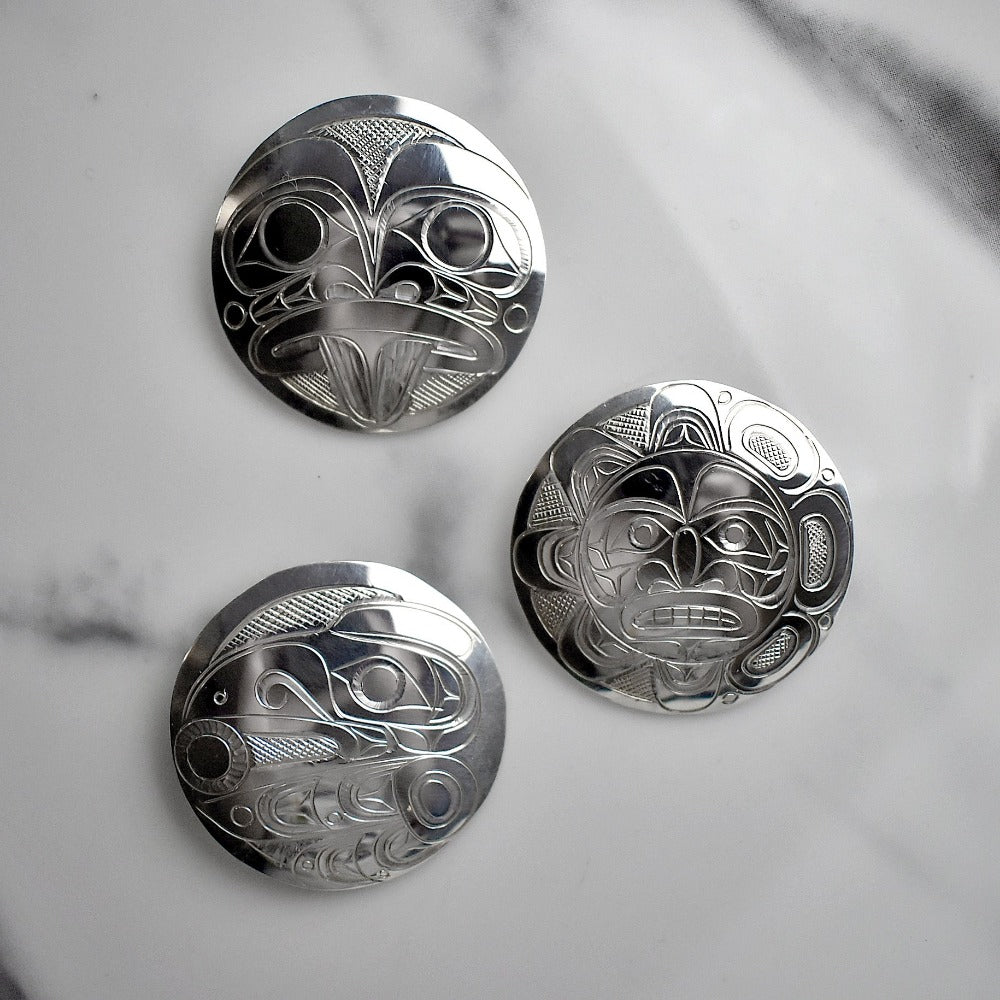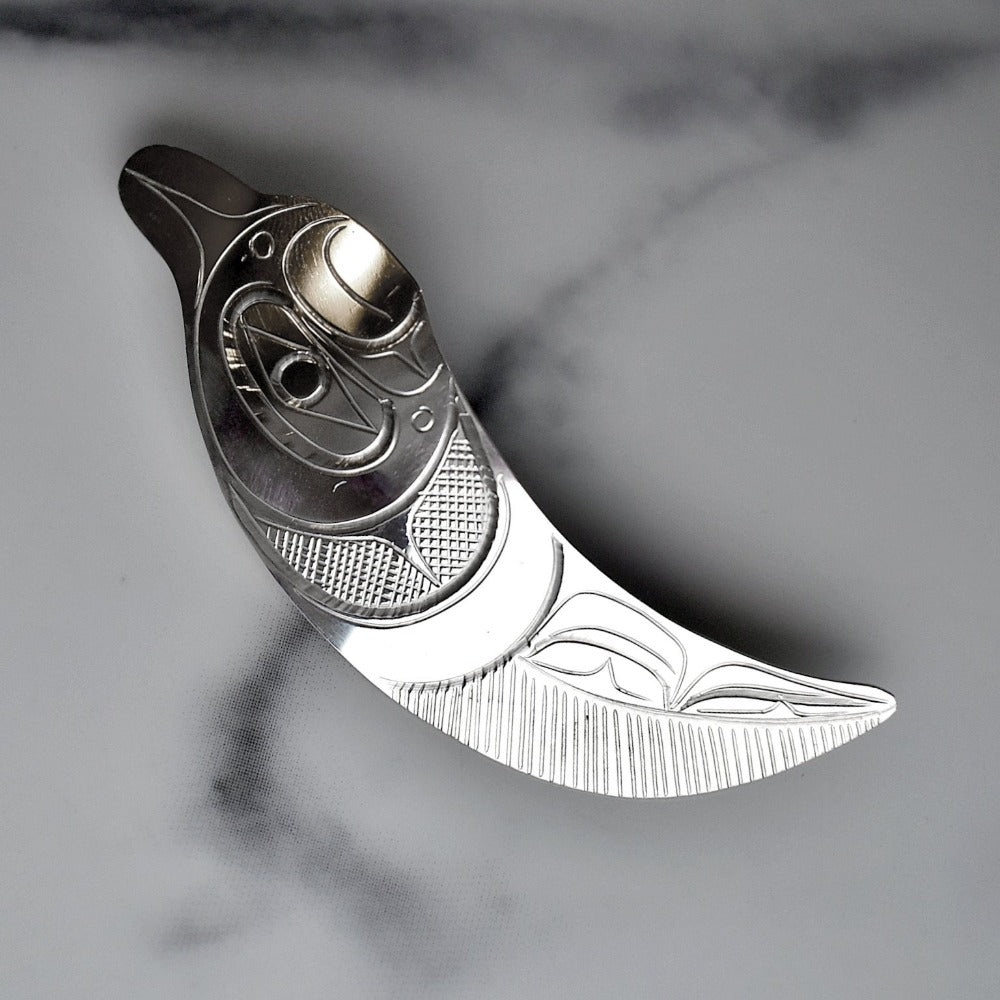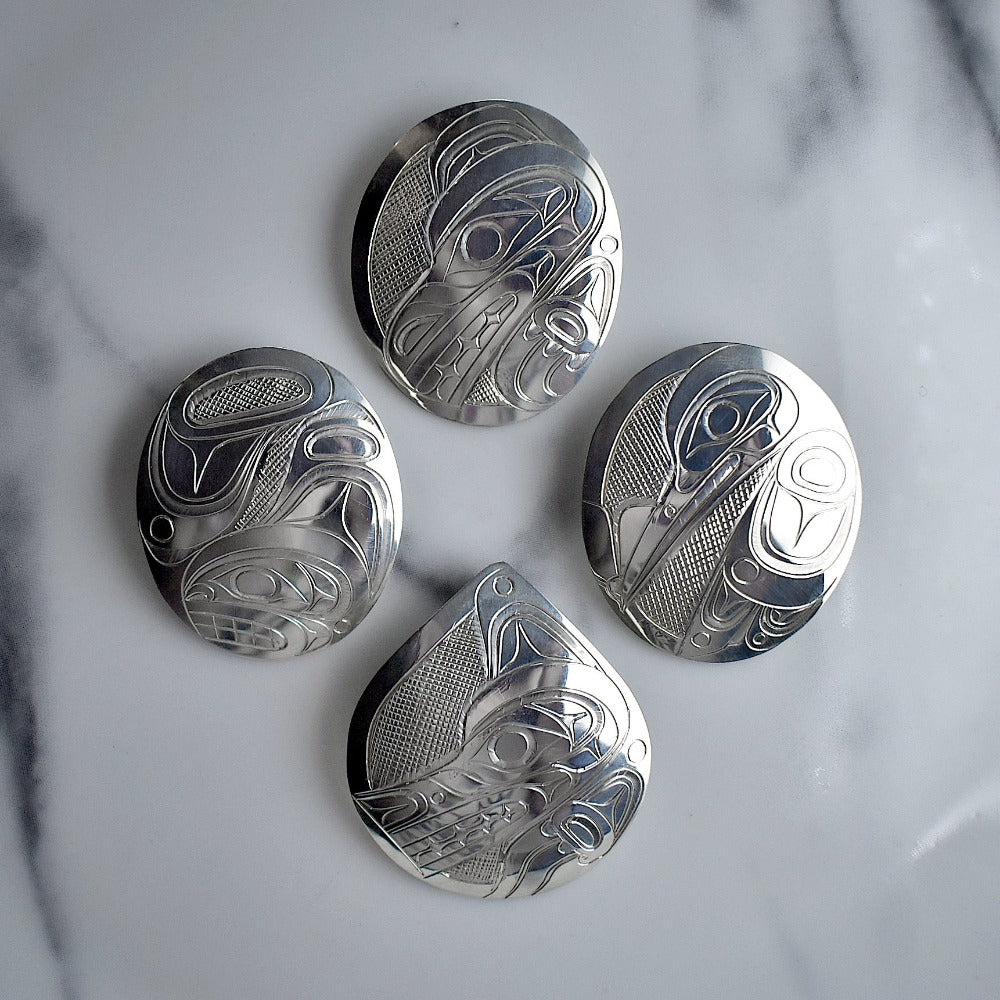 Please allow 3 - 6 weeks for production and delivery. As all pieces are individually hand-carved, please allow for slight stylistic variations. 
Description:

The Raven is the creator, transformer and trickster.
The Sun is the provider of healing energy and peace.
The Moon is the protector and guardian of the people on Earth.
The Frog is a symbol of prosperity, wealth and good luck. 
The Orca is a popular symbol for romance as they mate for life. 
The Hummingbird is a joyous messenger who represents peace, affection and good fortune. 
The Bear is a symbol of strength, learned humility and teaching. 
The Wolf is a symbol of great strength, considered wise and powerful and known for its strong family ties.
The Feather symbolizes trust, honor, strength, wisdom, power, freedom and many more things.
This piece is also available in other totems. If you would like to order this piece with a different totem, please contact us at orders@magpiejewellery.com.
For more information and the animal meanings, look here.
Details:
Artist: Don Lancaster
Metal: Sterling Silver
Pendant Dimensions (as pictured): 
Teardrop: 46mm x 40mm (Wolf)
Small Oval: 42mm x 35mm (Hummingbird, Orca, Bear)
Round: 40mm x 40mm (Raven, Frog, Sun + Moon)
Cut-Out:

51mm x 51mm (Sun)
76mm x 23mm (Feather)

Large Oval: 48mm x 40mm (Bear, Orca)
Bale Size: (approx.)
Small Pendants: 8mm x 8mm
Large Pendants: 14mm x 10mm (Cut-Out Sun, Large Oval Bear & Orca)
Share