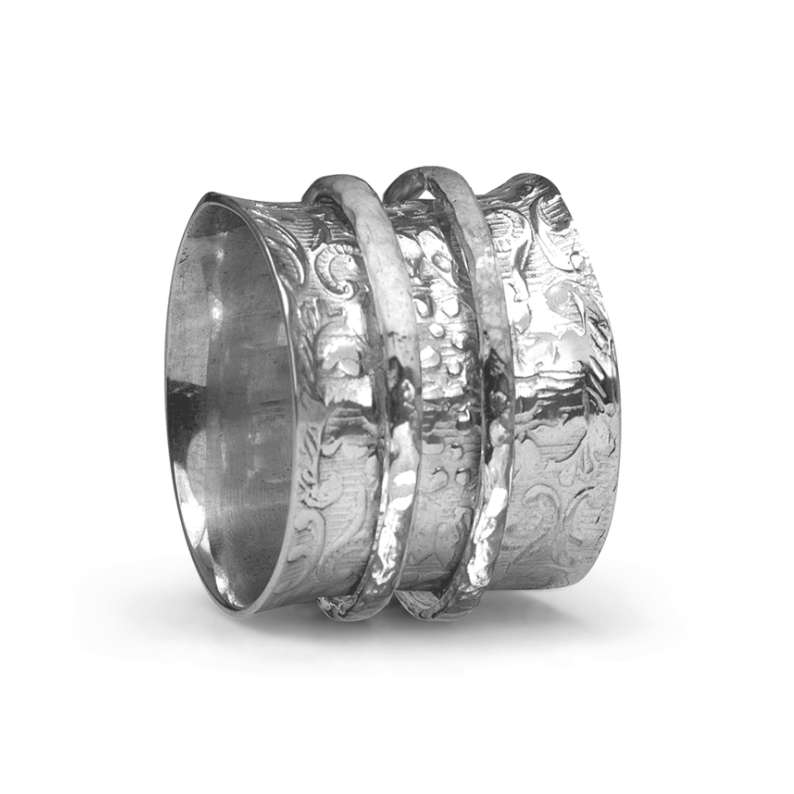 Please allow 3 - 4 weeks for production and delivery.
Product Description: 
Sterling silver flower textured Meditation Ring with two spinning bands. 
Meaning: 
Your positive energy brings light to the universe while you influence with your optimism and good thoughts. You are often referred to as a selfless and heroic individual who puts the needs of others ahead of their own. You have a strong belief in the powers of the universe and a good sense of what is right and wrong.
Product Details: 
Materials: Sterling Silver
Ring Width: 17 mm
Share