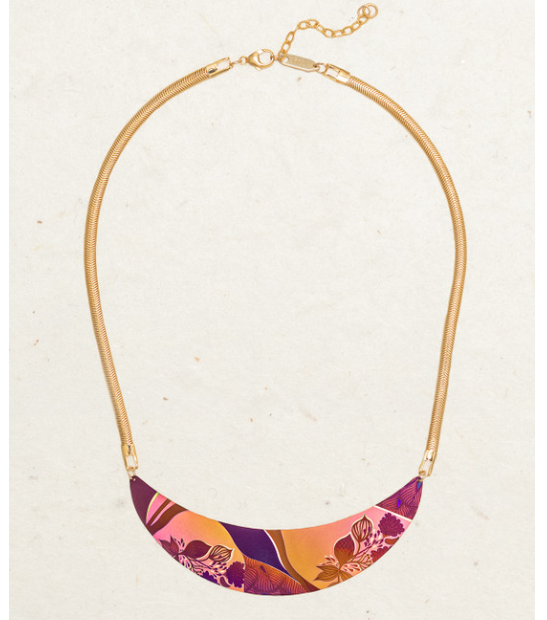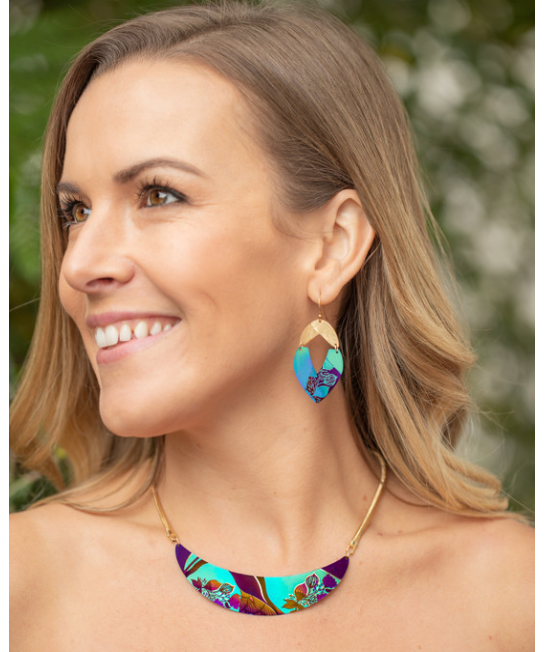 Description: 
The Kala Necklace is a breathtaking piece in Holly Yashi's signature niobium, hand-painted in Hawaiian sunset hues with native floral motifs. With a matte, velvety texture that's as blissful as a warm breeze, it's an exquisite design to highlight your love of the tropical isles.
Details: 
Adjustable: 16-18 1/2" long.
Drop: 3 5/8" l. x 7/8" w.
Niobium.
24K gold plated chain.
Share