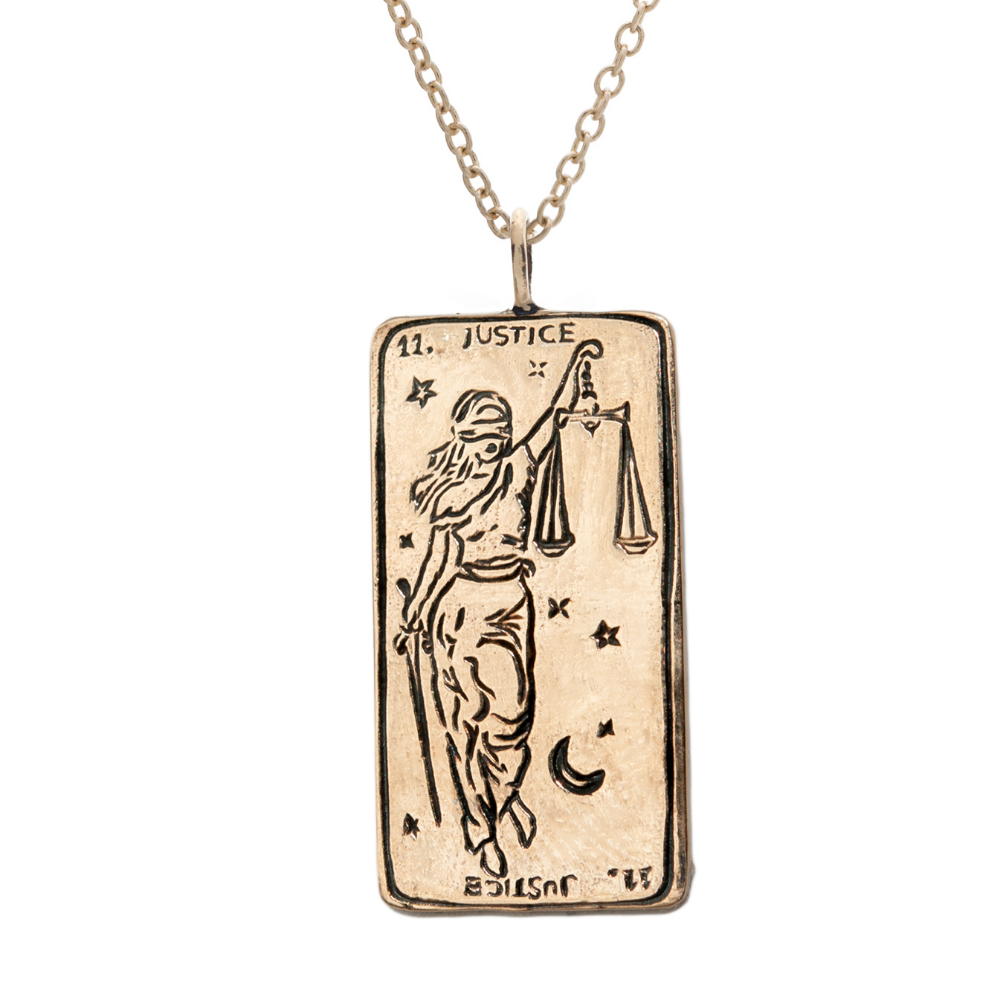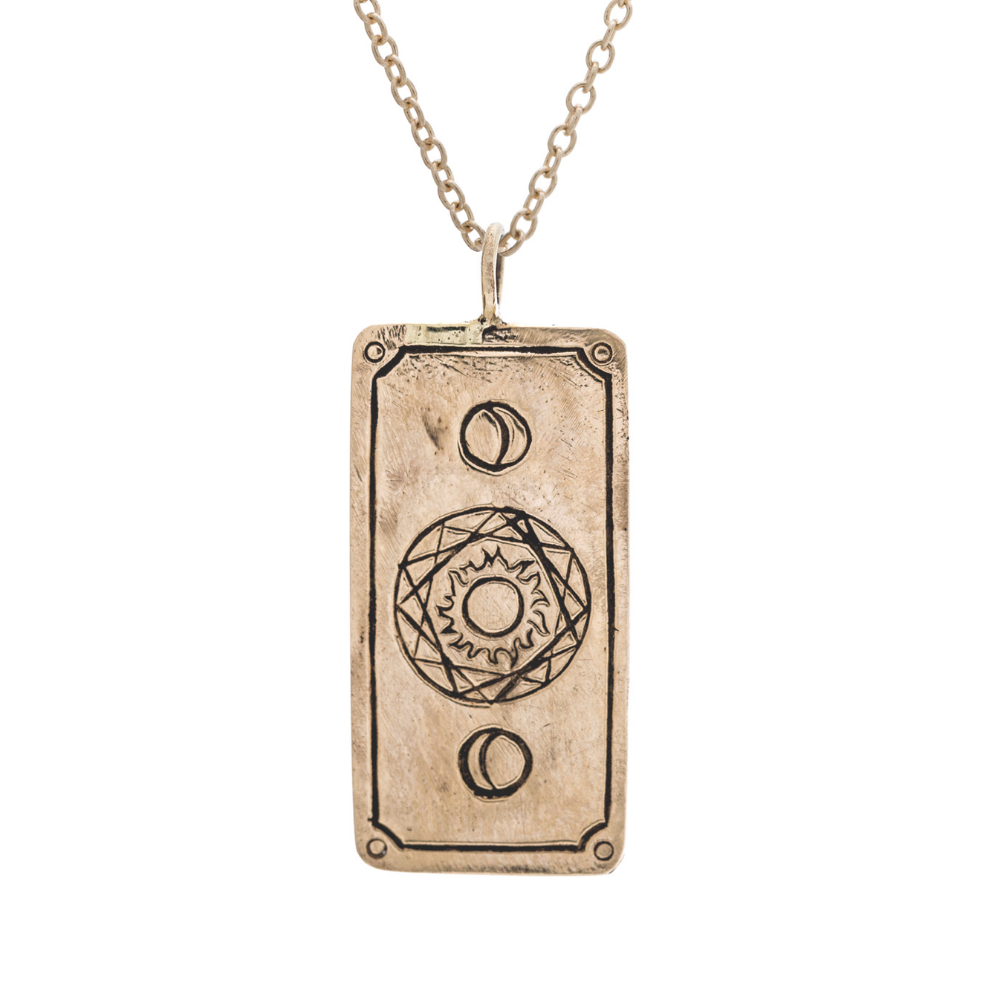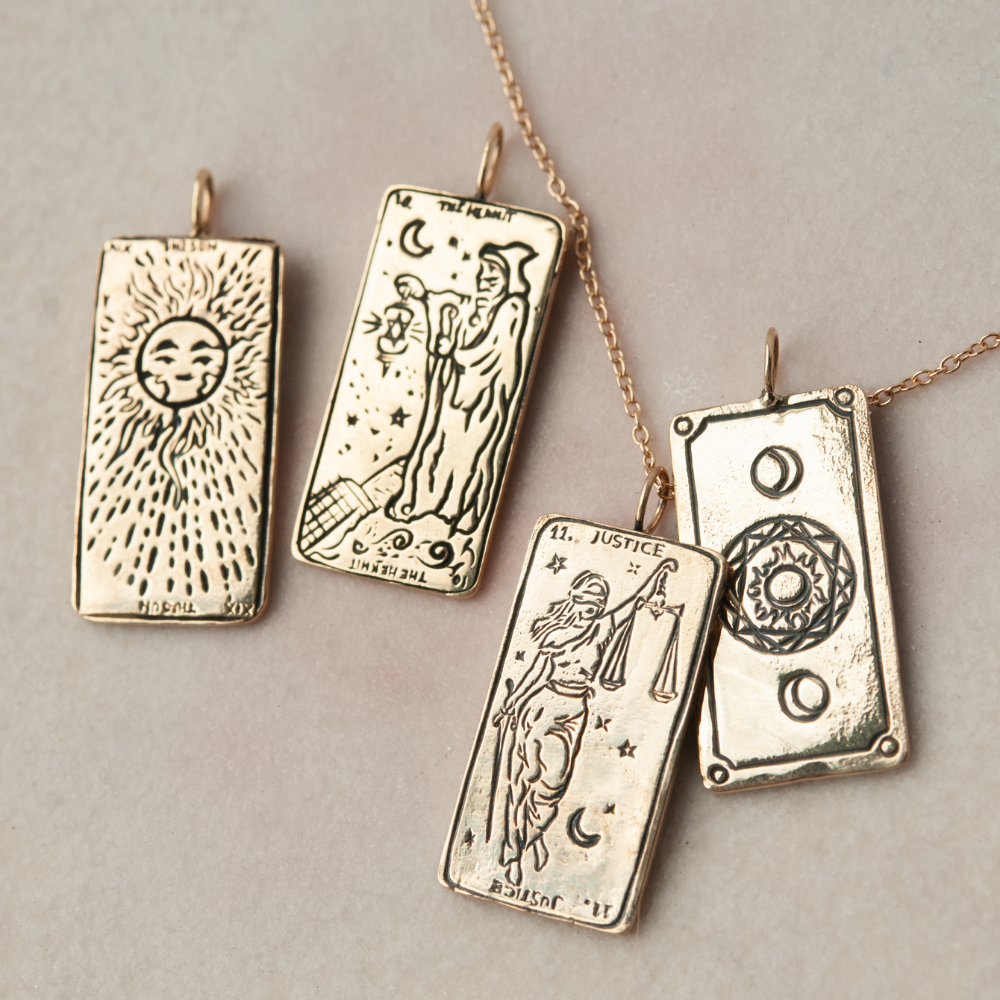 Justice Tarot Card Necklace
Please allow 6 weeks for production and delivery. To inquire about availability, please contact us at orders@magpiejewellery.com.
Description:
She stands amongst the stars and carries with her a sword in one hand and scales in the other, extending her foot, showing readiness to act at any moment.

A blindfold is carefully draped over her eyes, symbolizing the adages: "justice is blind" and "love is blind", both strong forces of nature. Her scales are held high, a striking image of the importance of fairness and truth above all else.

Justice represents the law of the universe, and the law of rhythm and balance. She may act as a symbolic reminder that any challenging experiences are like a pendulum and will swing in the opposite direction. Justice suggests using the dip of the backswing as a slingshot to propel yourself in the direction of stability, comfort, and self-trust. She acts as a validation that the pull back will launch you forward.

May she help stir the reminder to keep balance within your life: both the good and the bad. Her lesson is to extend yourself to undesirable parts of yourself with love and kindness in order to receive blessings.
Made by hand in the Montreal studio of Sofia Zakia.
Details: 
Materials: 14K Yellow Gold

Pendant Dimensions:
Length: 23mm
Width: 12mm
Thickness: 0.95mm
Chain Styles:
16" Length: 1.1mm 14k gold cable chain
20" Length: 1.3mm 14k gold cable chain
Share