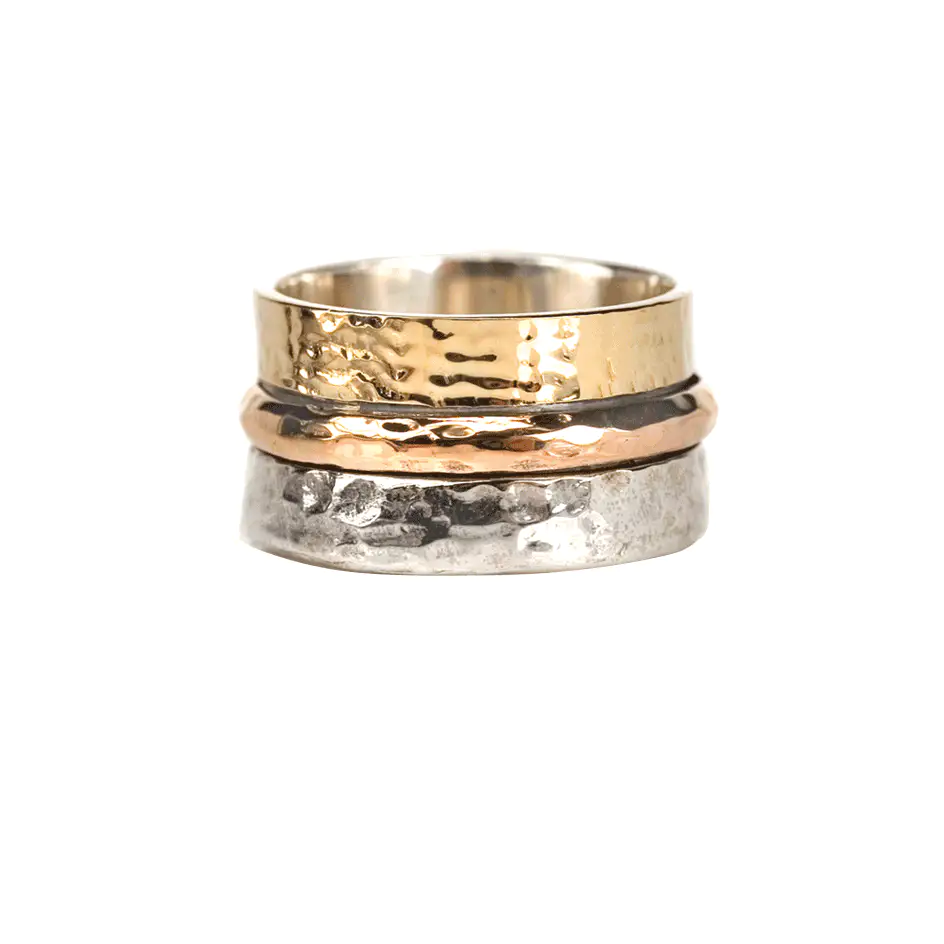 Please allow 2-3 weeks for production and delivery.
Product Description
Breathtaking Sterling Silver Meditation Ring featuring a Yellow Gold edge and one Rose Gold spinning band. Includes complimentary Travel Pouch.
Meaning

Freedom is your greatest treasure, because only then you can freely travel and explore new lands, diverse cultures, and philosophies. You need to be constantly in touch with the world to experience as much as possible. You are a charismatic and a fun-loving individual who sees things from a practical and realistic perspective. 
 Product Details
Materials: .925 Sterling Silver & 9 KT Bonded Yellow Gold edge & 9 KT Solid Rose Gold Spinning Band
Ring Width: 11 mm 
Share