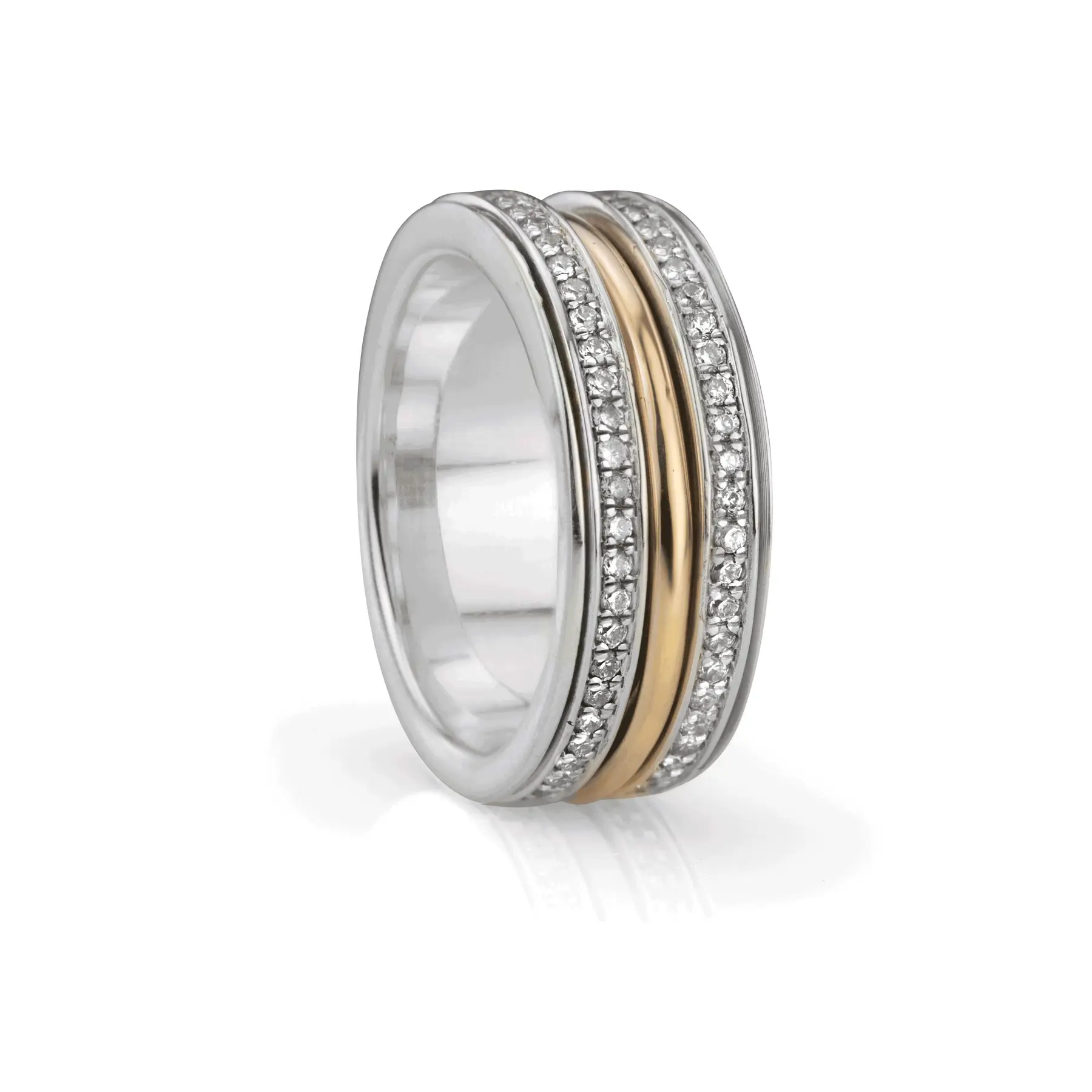 Please allow 2-3 weeks for production and delivery.
Product Description
Sterling Silver Meditation Ring featuring two dazzling CZ spinning bands and one Yellow Gold spinning band. Includes complimentary Travel Pouch.
Meaning
When others think of you, they think of a selfless and creative individual who helps inspire those around them. Your aura radiates passion and confidence, in turn creating a positive energy in your environment. Keep your inspiration and motivation as it will help guide you through your journey.
Product Details
Materials: .925 Sterling Silver & 10 KT Solid Yellow Gold Band
Stones: Clear Cubic Zirconium's
Ring Width: 7 mm
Share