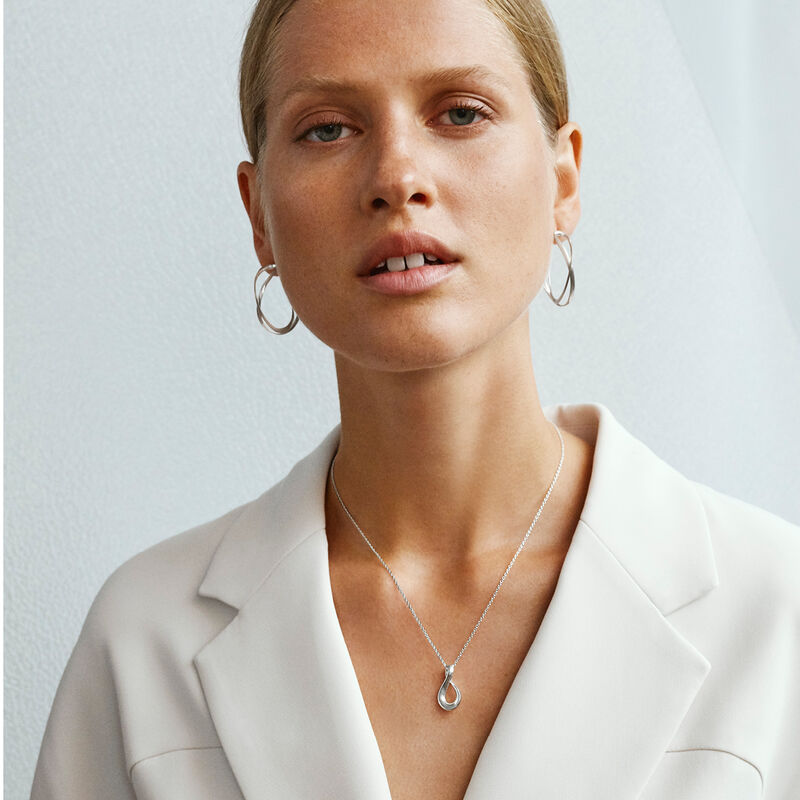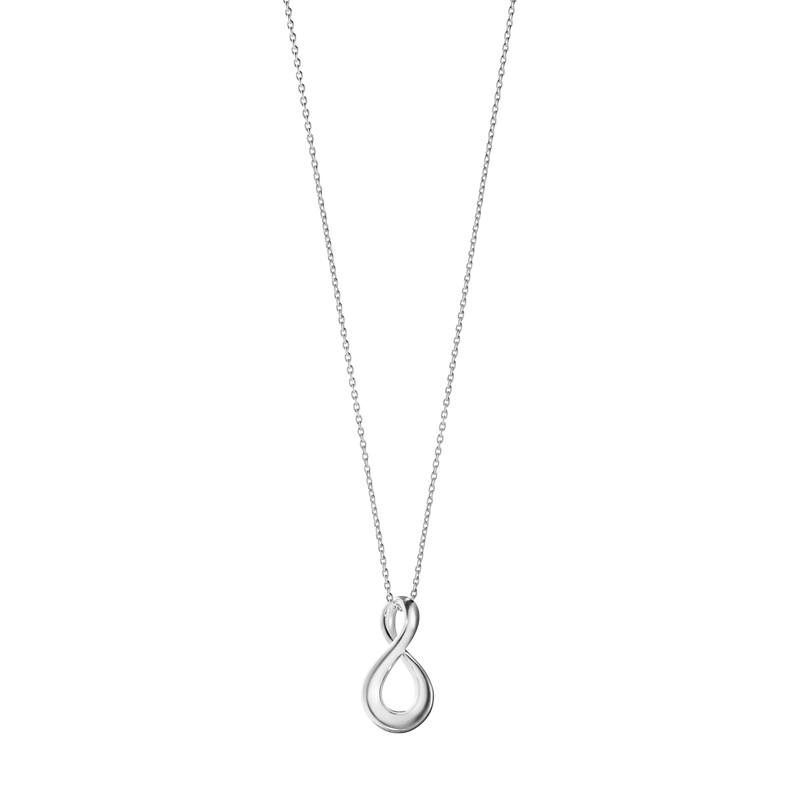 Infinity Necklace - Vertical
If we do not happen to have this item in stock please allow 1-3 weeks for production and delivery.
A perfect expression of Scandinavian minimalist jewellery, this pendant necklace takes the form of a single twist of sterling silver suspending from a fine chain. Inspired by the mathematical symbol for infinity, the shape could also be seen to represent endless love - very fitting for a gift that is worn over the heart.
Danish-born Regitze Overgaard is recognised as a true master of contemporary Scandinavian jewellery design. Her use of organic shapes and natural forms has lead to collections that are beautiful example of understated elegance. Her work has a truly timeless appeal.
Details:
Materials: Sterling Silver
Measurements:
H: 0.83"
W: 0.43"
1.1 mm anchor chain, 45 cm length
Infinity Collection:
Regitze Overgaard's Infinity collection is an acclaimed craftwork inspired by timeless love. The silver and gold necklaces, earrings, bracelets and rings are all formed with same soft, organic curves. A stunning piece of jewellery in minimal Scandinavian jewellery design.
Share