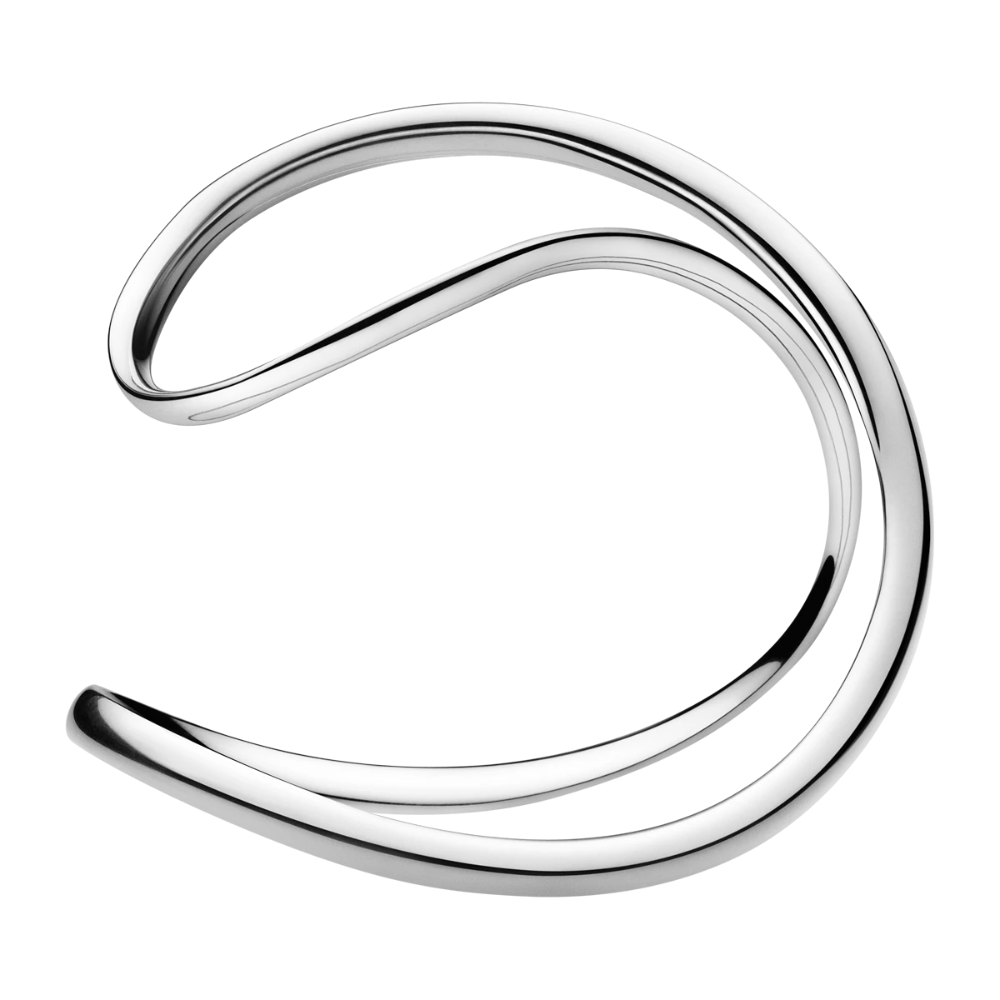 Please allow 1 - 3 weeks for delivery and production.
Description:
The sterling silver Infinity bangle has its own sense of movement as it twists and turns around the wearer's wrist. With its central shape taken from the mathematical symbol for infinity, this beautifully crafted bangle can represent infinite love or endless possibilities making it a perfect gift.
Designer Regitze Overgaard combines a love for natural organic shapes with a sense of minimalism to create timeless jewellery. Avoiding all unnecessary decoration, she allows the materials and forms to speak for themselves meaning that the pieces accentuate the wearer's beauty rather than overwhelm it.
Details:
Materials: Sterling Silver
Circumference:
Infinity Collection:
Regitze Overgaard's Infinity collection is an acclaimed craftwork inspired by timeless love. The silver and gold necklaces, earrings, bracelets and rings are all formed with same soft, organic curves. A stunning piece of jewellery in minimal Scandinavian jewellery design.
Share