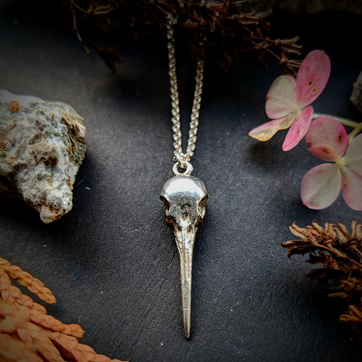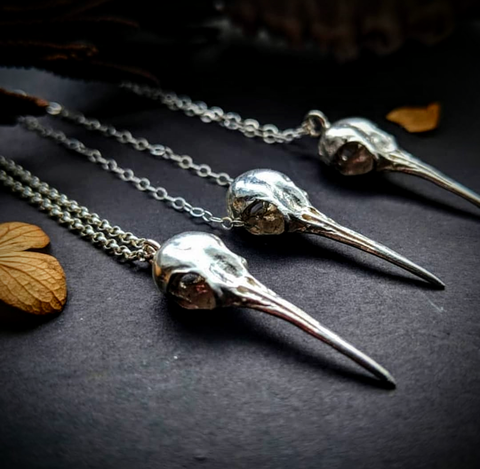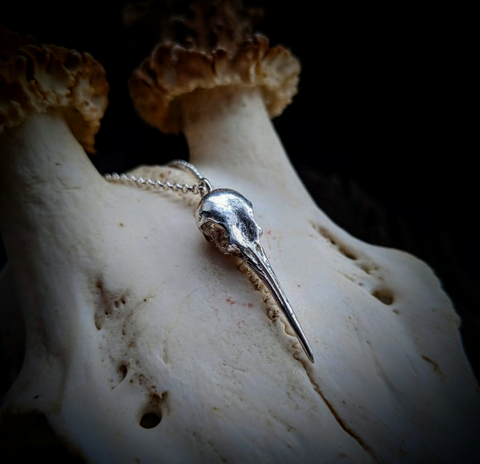 Hummingbird Skull Necklace
Please allow 10-15 days for production and delivery if this item is not in stock.
Description:
Skull pendants don't have to sacrifice delicacy to achieve their aesthetic, as this dainty hummingbird skull necklace proves! Cast from a real hummingbird skull, this pendant manages to balance delicate minimalism with detail- everything from the gentle slope of the beak to the subtle curvature of the skull is a marvel of nature anyone could enjoy.
Details:
Materials: Sterling Silver
Chain Length: Available in 16", 18", 20", and 22"
Pendant Dimensions:
- Height: 28mm (31.5mm with bale loop)
- Width: 8.25mm (at widest point)
Share