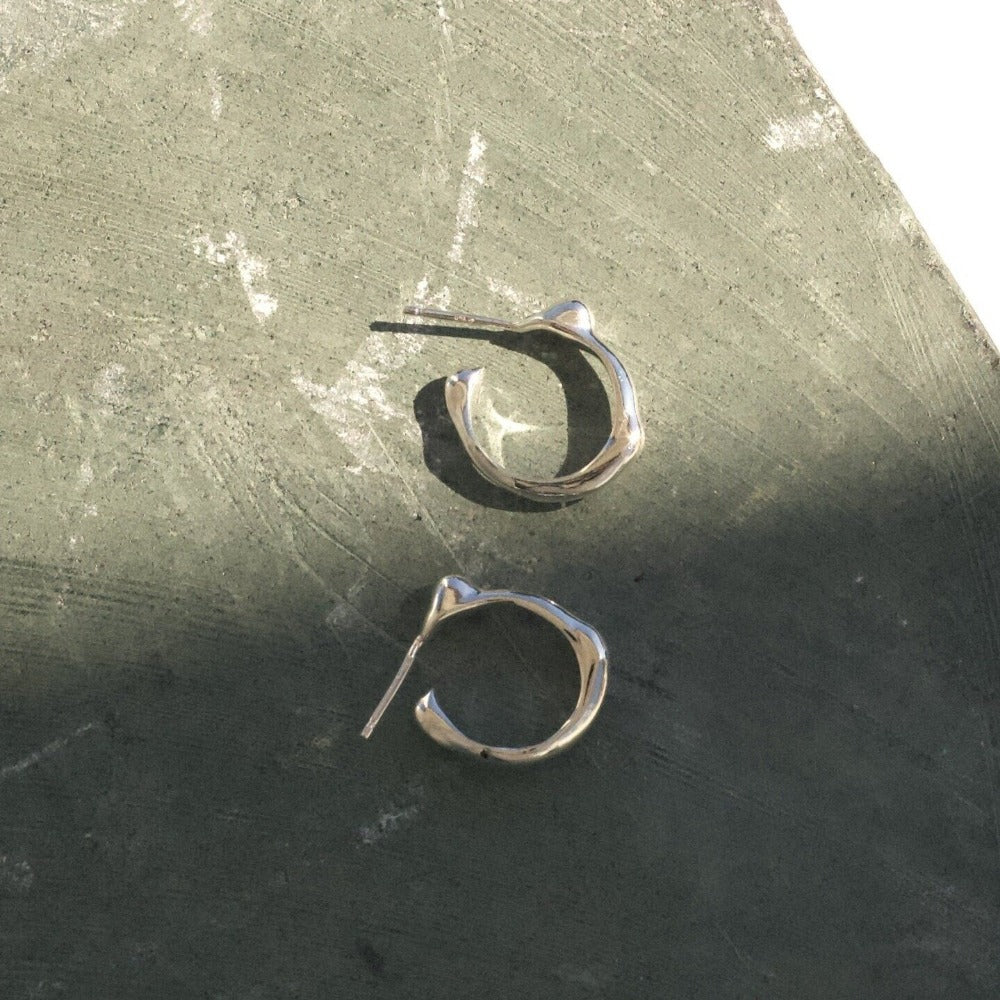 If this item is not in stock, please allow 1-3 weeks for production and delivery. 
Description:
The Honey Hoops are perfectly organic- these solid sterling silver hoops are so wearable you might be tempted never to take them off!

Made from hot wax drip, delicately cured, guided by cool breath, and cast using the lost wax casting method, the Honey Hoops are a testament to time in process. They embody both the industrious labour of the honey comb and the tender soft gold of the nectar.
Sold as a pair.
Details:
Dimensions:
- outside diameter 1.6cm
- inside diameter 1.2cm
Share