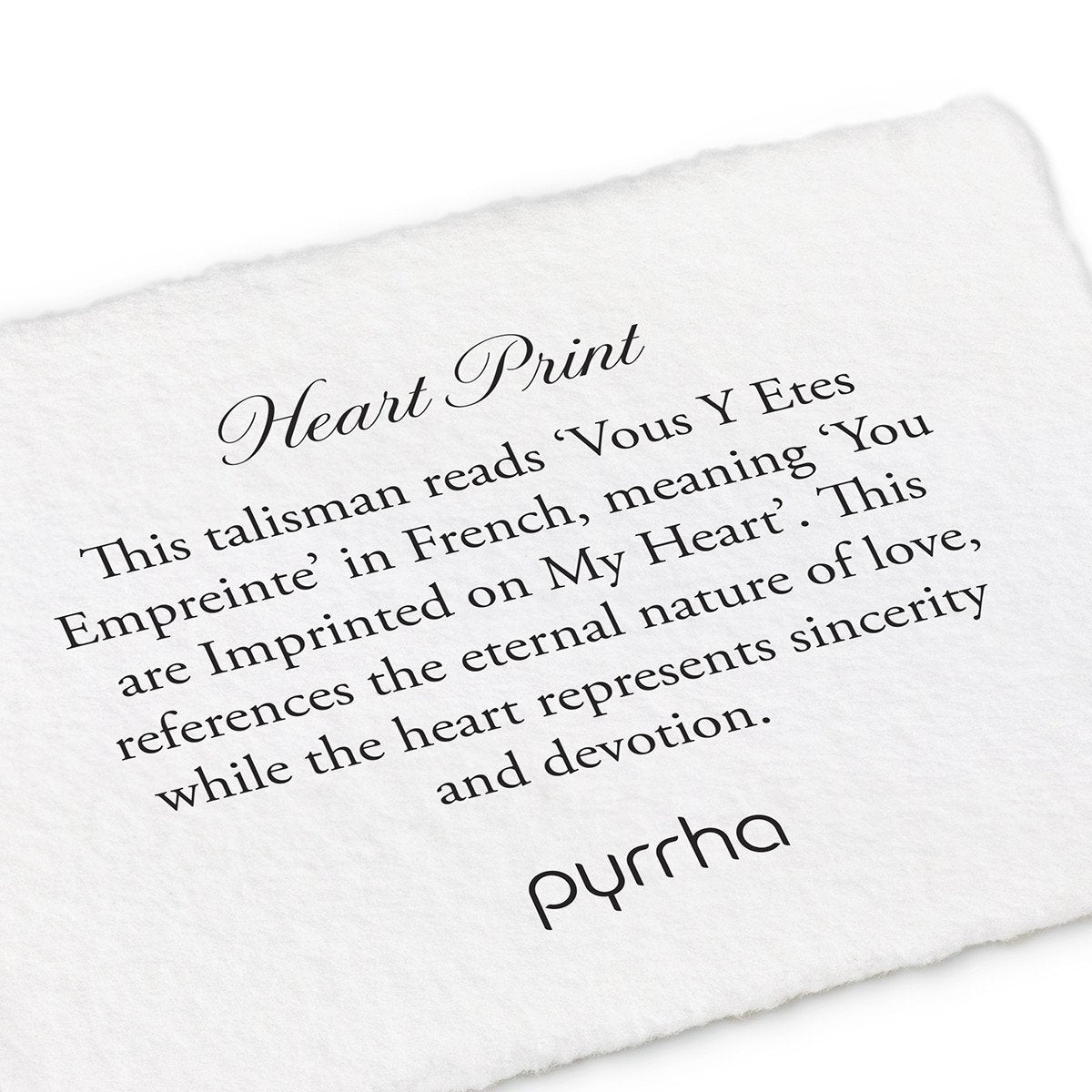 Heart Print Mini Talisman Ring
Please allow 3 - 4 weeks for production and delivery.
Description: 
This talisman reads 'Vous Y Etes Empreinte' in French, meaning 'You are Imprinted on my Heart'. This references the eternal nature of love, while the heart represents sincerity and devotion.
Delicate and finely detailed, this versatile ring can be worn individually or added to any ring stack. 
Details: 
Ring Face: approx. 13mm x 9mm
Band Width: approx. 1.3mm
Share