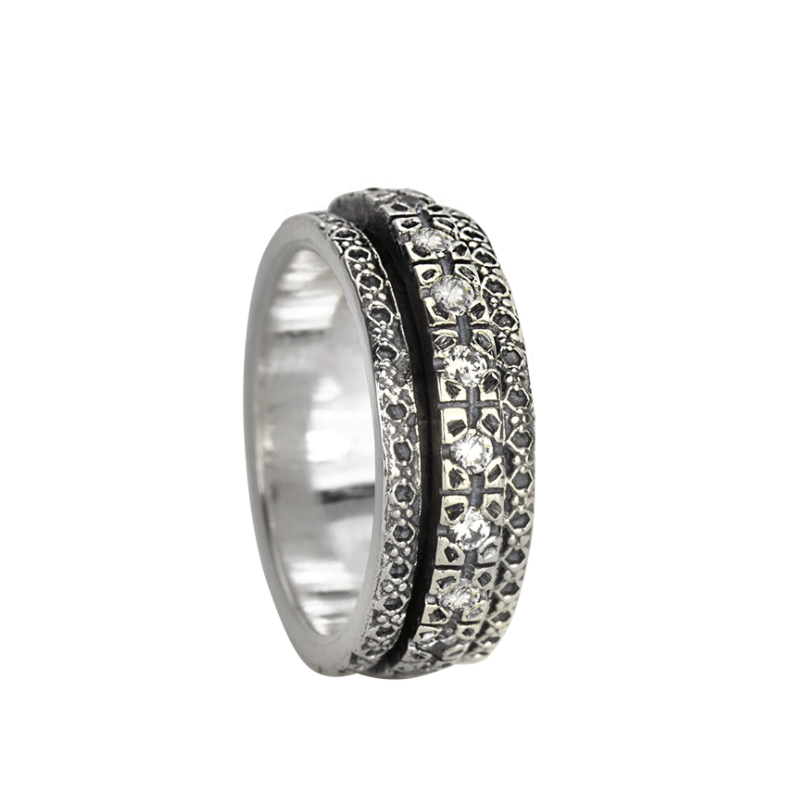 Please allow 3 - 4 weeks for production and delivery.
Product Description: 
Sterling silver Meditation Ring featuring CZ center spinning band and intricate detailing on the edges of the band. 
Meaning: 
You project positivity all around you, becoming the sun in the center of every constellation drawing people near you. You always have other interests at heart which makes you such a precious and loved person. Always remember, you have within you the strength, the patience, and the passion to reach all of your dreams.
Product Details: 
Materials: Sterling Silver 
Stones: Clear Cubic Zirconia
Ring Width: 6 mm
Share