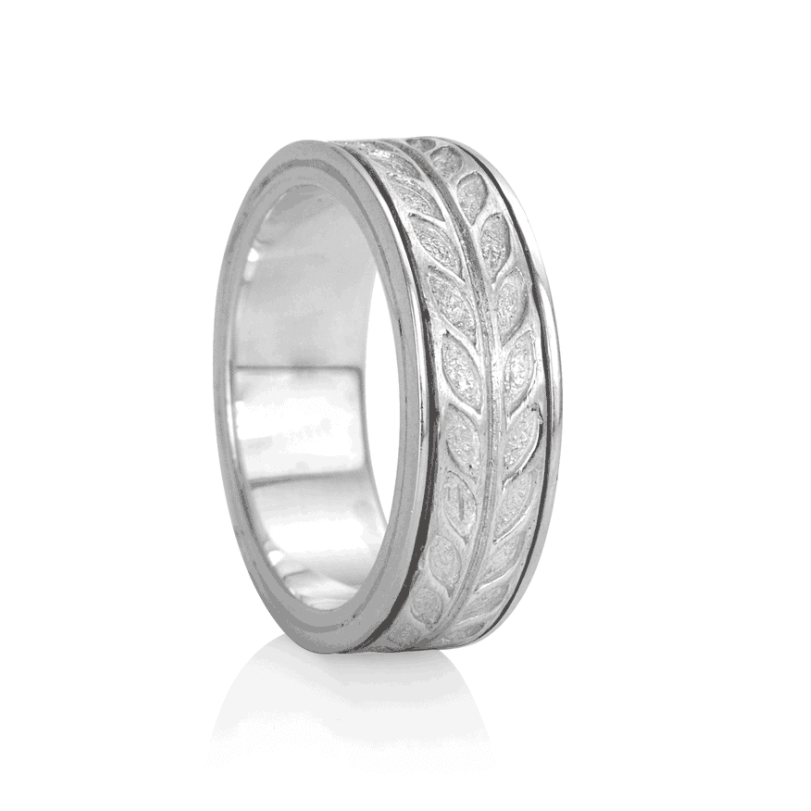 Please allow 3 - 4 weeks for production and delivery.
Product Description: 
Sterling silver Meditation Ring with brushed leaf pattern spinning band.
Meaning: 
You are a lover of nature, peace and harmony. You thrive in a balanced setting and do your best to avoid conflict to keep a peaceful atmosphere. You self define what is worth your efforts and what is not by being an organic and truthful individual. Keep focused on the real meaning of life.
Product Details: 
Materials: Sterling Silver
Ring Width: 6 mm
Share