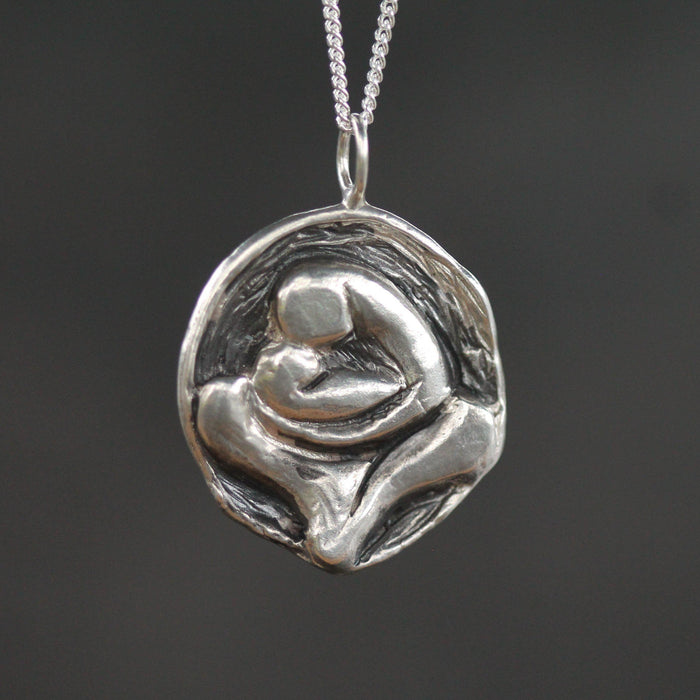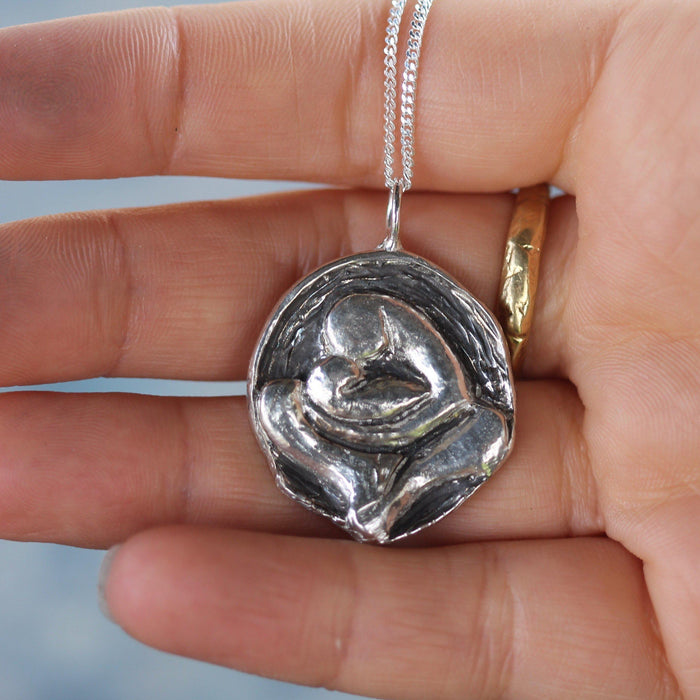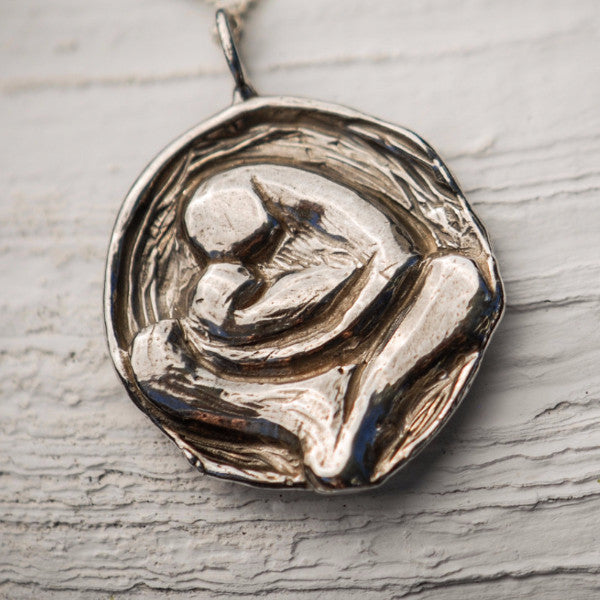 This item is made to order, please allow 2-3 weeks for production and delivery.
Description: 
This hand carved pendant was inspired by my mom. It is based on a painting I did for her years ago to thank her for all she's done for me as a mom. I often think how lucky I am to have such a wonderful person for a mother. Now I have two children, I wanted to re-visit this design in my new medium, jewellery. For me, it is a reminder of the kind of mom I want to be. For her, it is a thank you.
It would make an excellent gift for any mother!
Details: 
diameter of approximately 1 1/4"
comes on a sterling silver 18' chain
solid sterling silver
Share