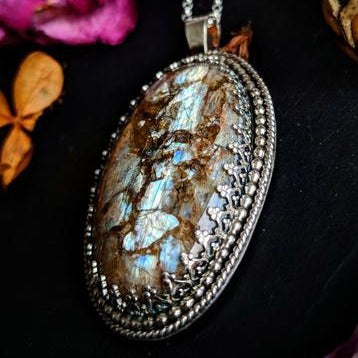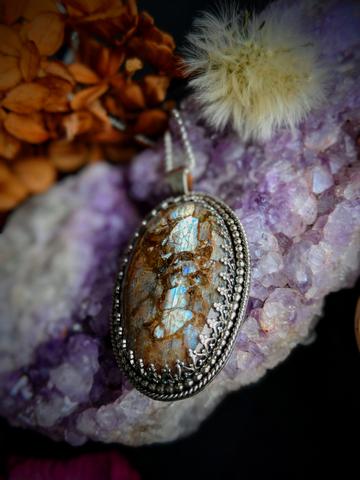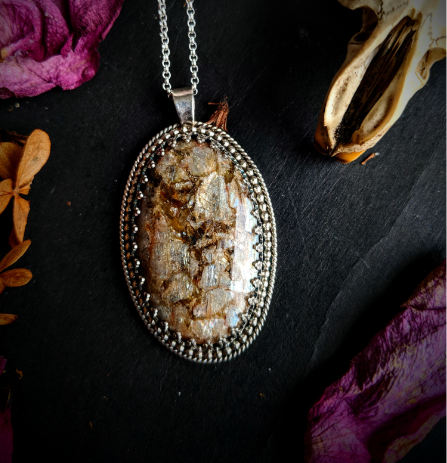 Gemstone Necklace with Locally Mined Fishscale Peristerite
Description:

 As ancient as the moon itself, the meaning of Moonstone lies within its energy. This power can nourish, give passion, and awaken your feminine energies. It can heal and guide you to your inner path. Together with the waxing and waning of the moon, it evokes tranquility that has a sensual, esoteric feel to it. It exudes a glowing vitality that can re-energize the mind and body and wash negativity away. Since it is enveloped by strong rays of gold, blue, and purple, Moonstone is perpetually embraced with gleaming white energy that makes it a protective gem.
Details:
Materials: Oxidized Sterling Silver, Fishscale Peristerite
About peristerite: Peristerate is a type of feldspar (the gem family moonstone and labradorite belong to) which often has unique and interesting inclusions. 

Chain Length: 16"
Share