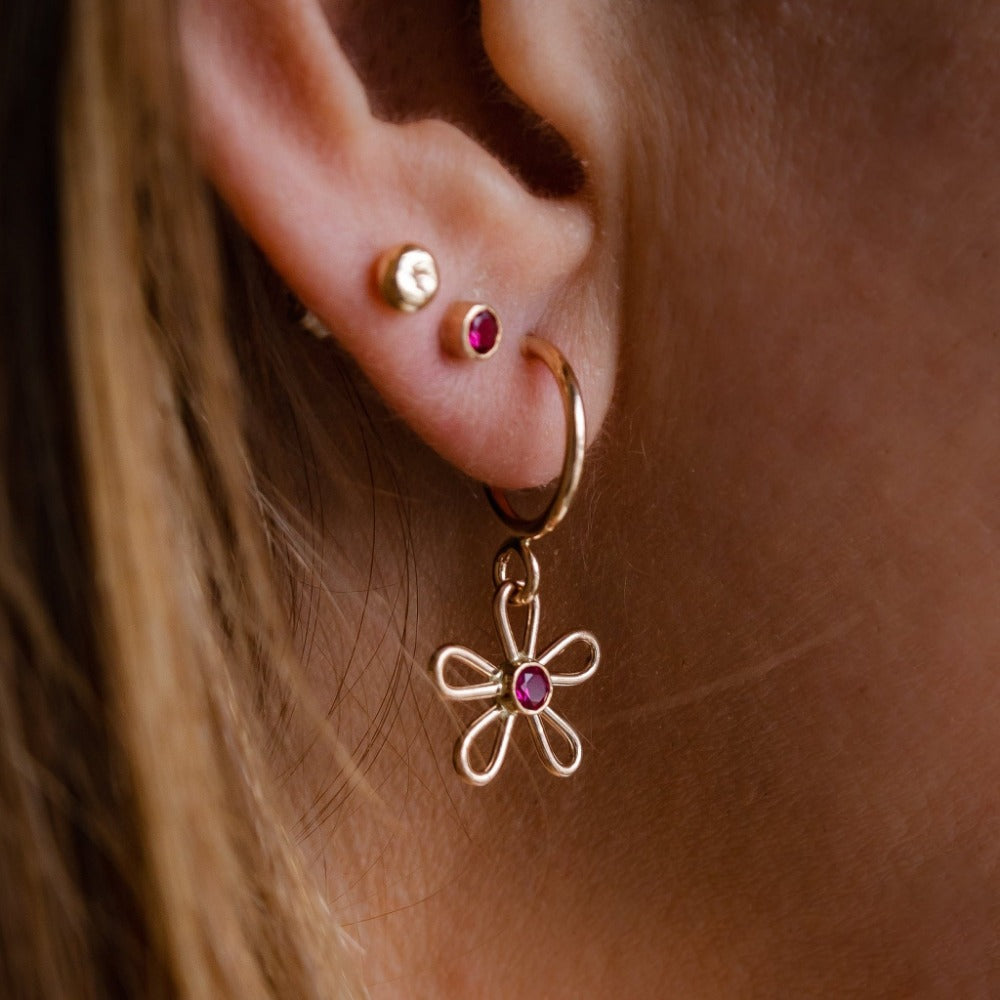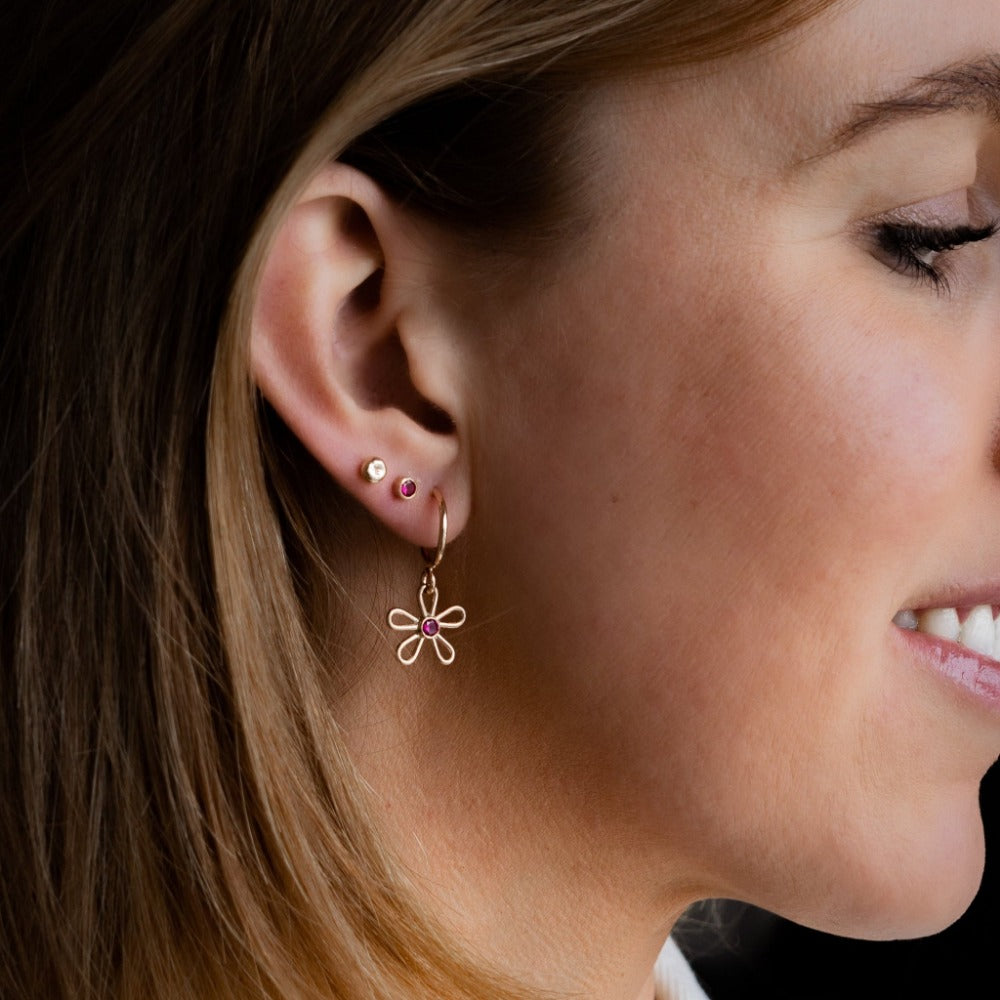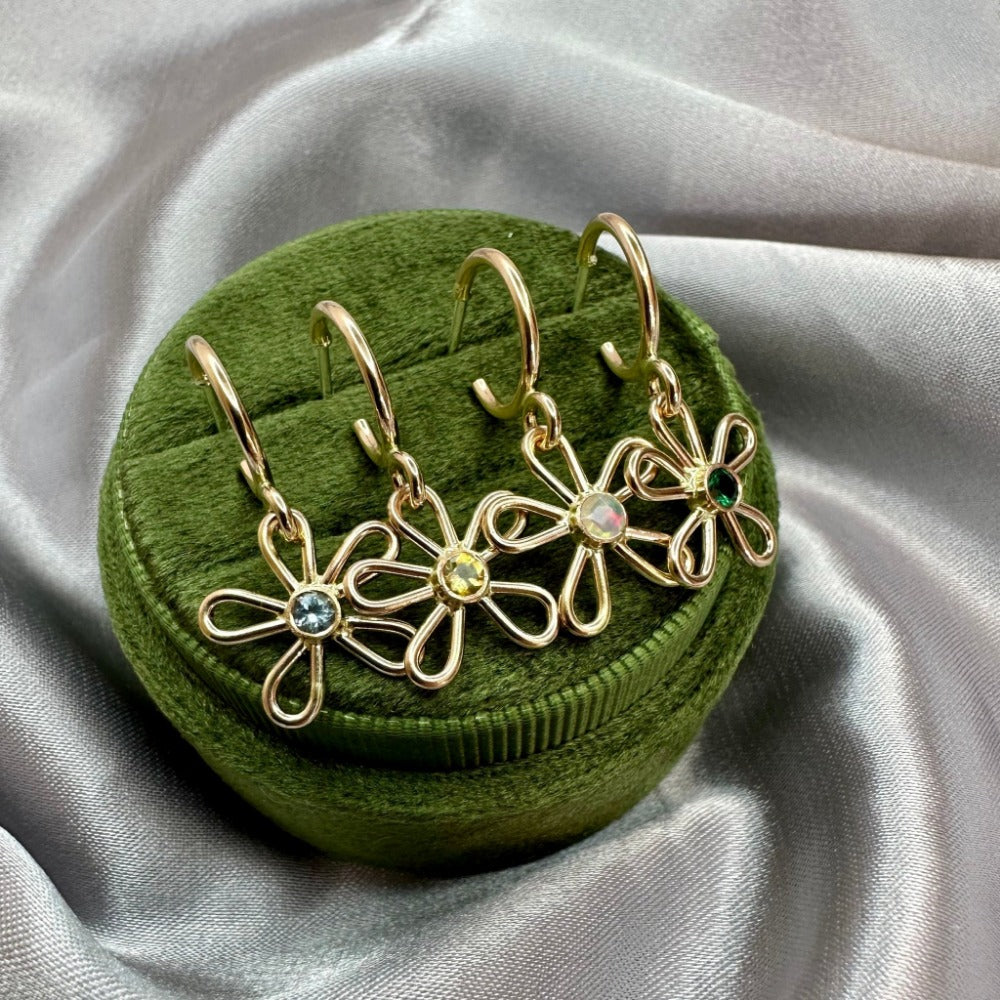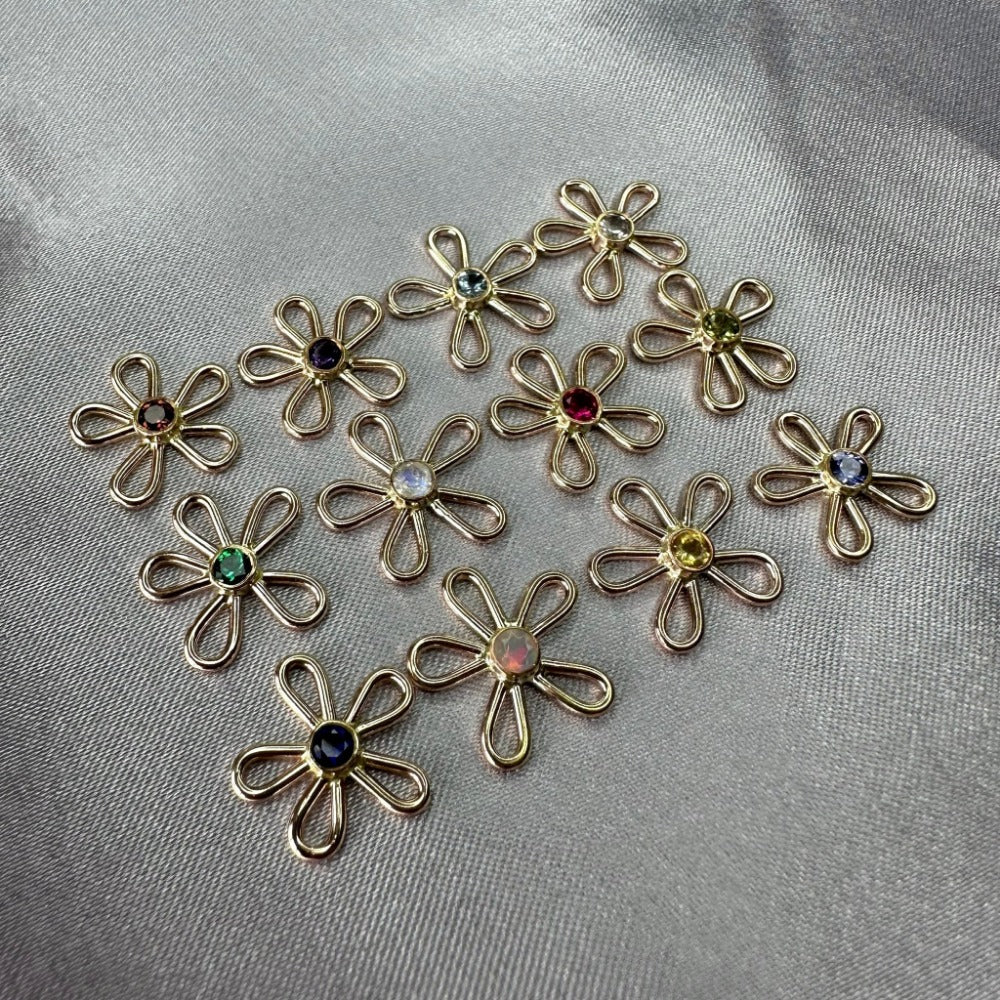 Garden Birthstone Hoop Earrings
Please allow 10-15 days for production and delivery if item is not in stock. 
Description: 
Birthstones make for meaningful and personalized jewellery. Represent your story, keep the presence of a loved one close by or simply choose your favourite colour!
Are you ready? These cheerful & playful hoops will bring on all the compliments!
•Garnet: courage | january
•Amethyst: wisdom | february
•Aquamarine: peace | march
•Clear Topaz: insight | april
•Emerald*: prosperity | may
•Moonstone: heightened intuition | june
•Ruby*: love | july
•Peridot: balance | august
•Sapphire*: good luck | september
•Opal: hope | october
•Citrine: motivation | november
•Tanzanite: calmness | december

*Please note that the Emeralds, Rubies and Sapphires available are lab-grown gemstones. Lab-grown gemstones are real and genuine; they are chemically, physically and optically identical to their natural counterparts.
Details:
Materials: Sterling Silver or 14k Yellow Gold Fill

Stone Size: 3mm Faceted
Flower Size: approx. 1.5cm
Hoop Size: 1.2cm
Share