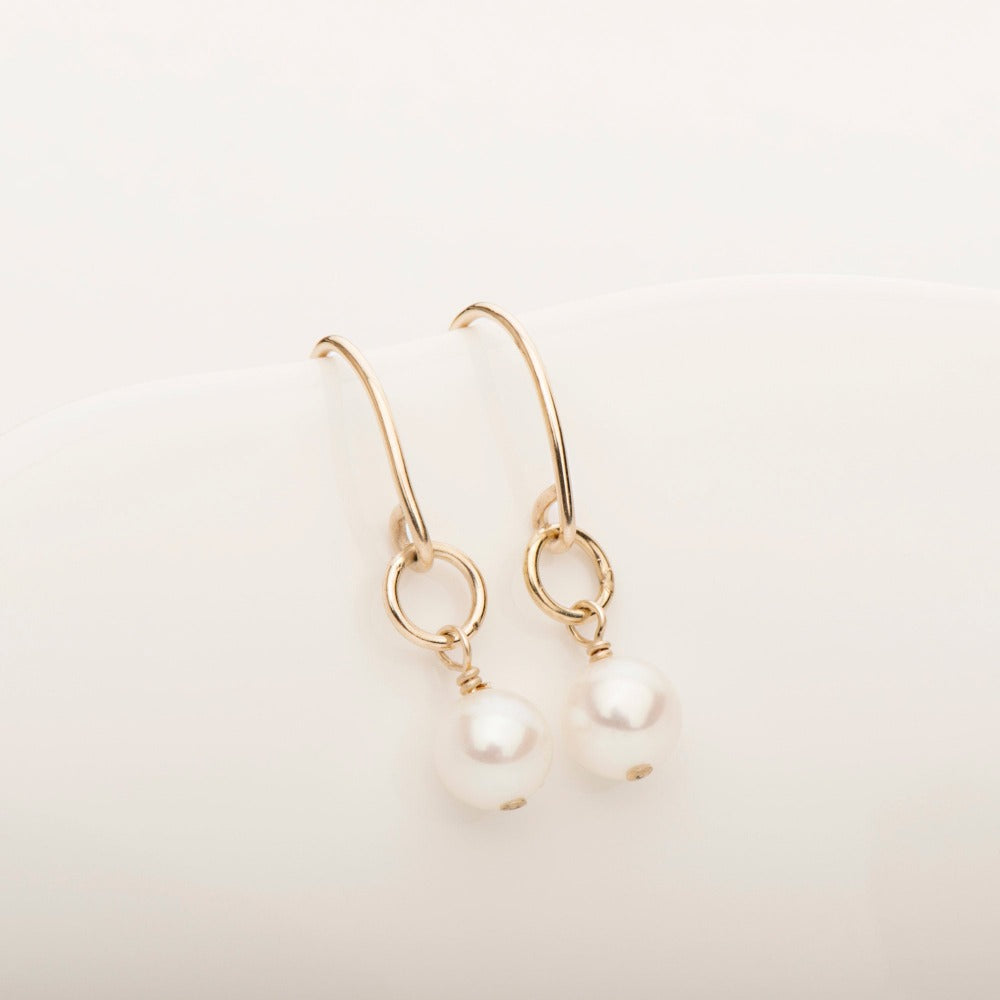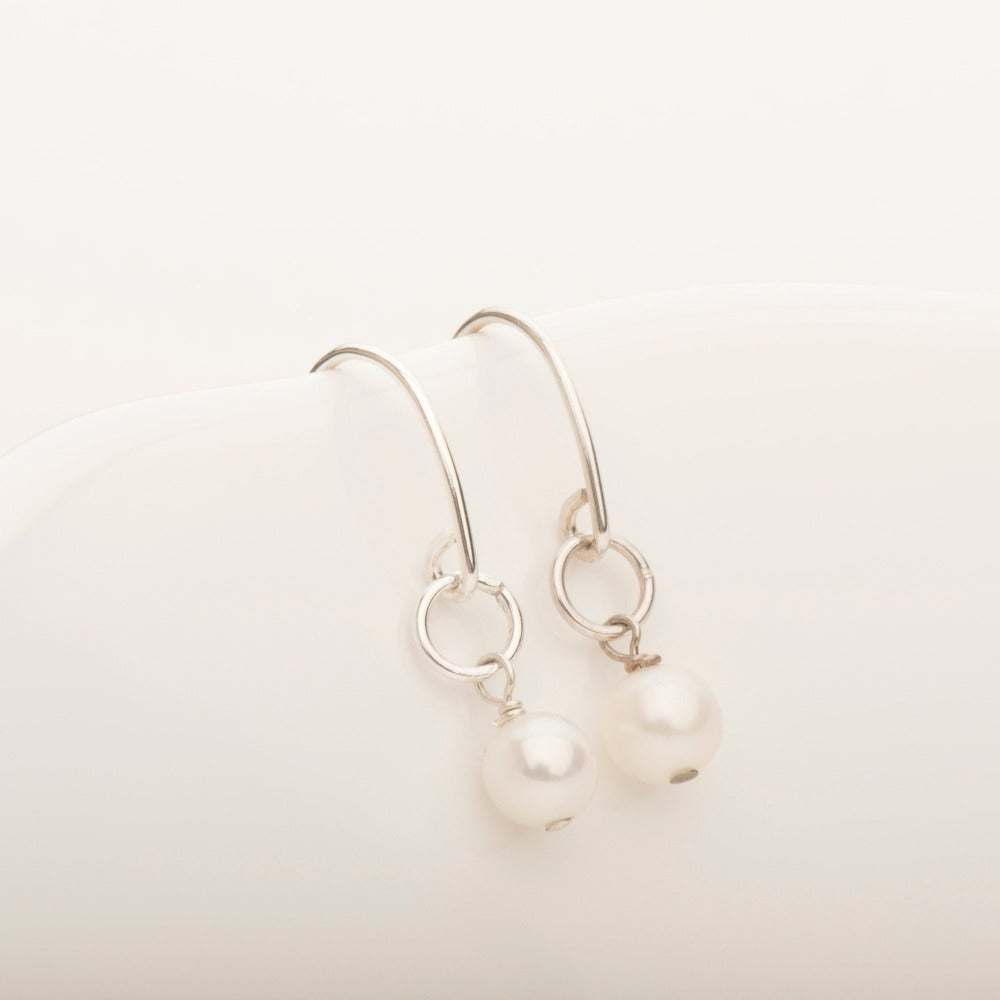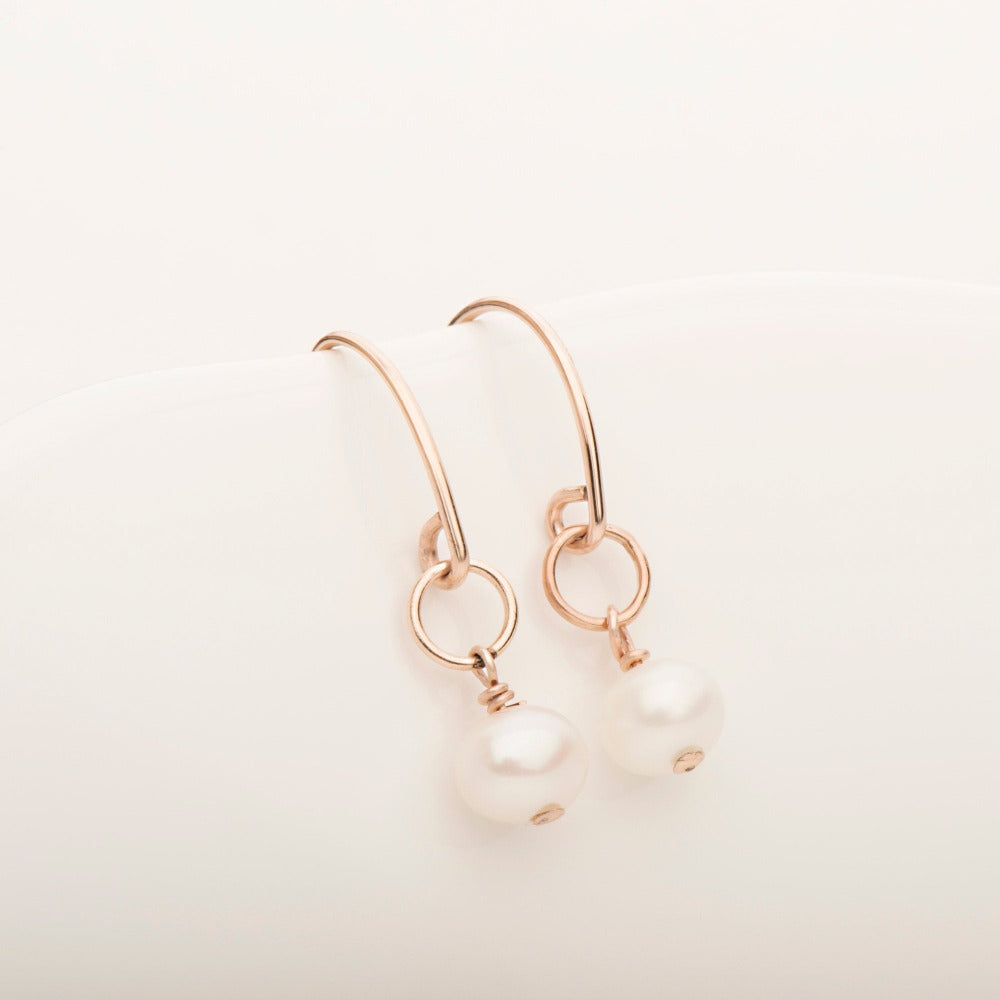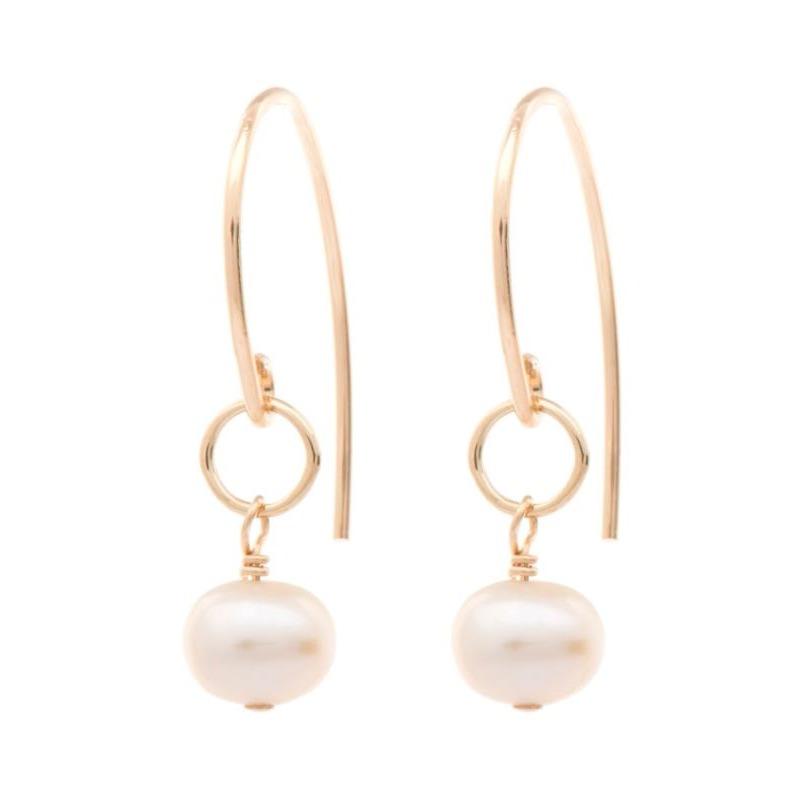 If not in stock, please allow for up to 3 weeks for production and delivery.
Description: 

One of our most popular styles! The Freefall Earring is perfect on its own but also serves to compliment any necklace no matter how simple or show-stopping!
6mm freshwater pearl
bass clef hook
1" length
Available in: sterling silver, 14kt gold fill or 14kt rose gold fill.
Share