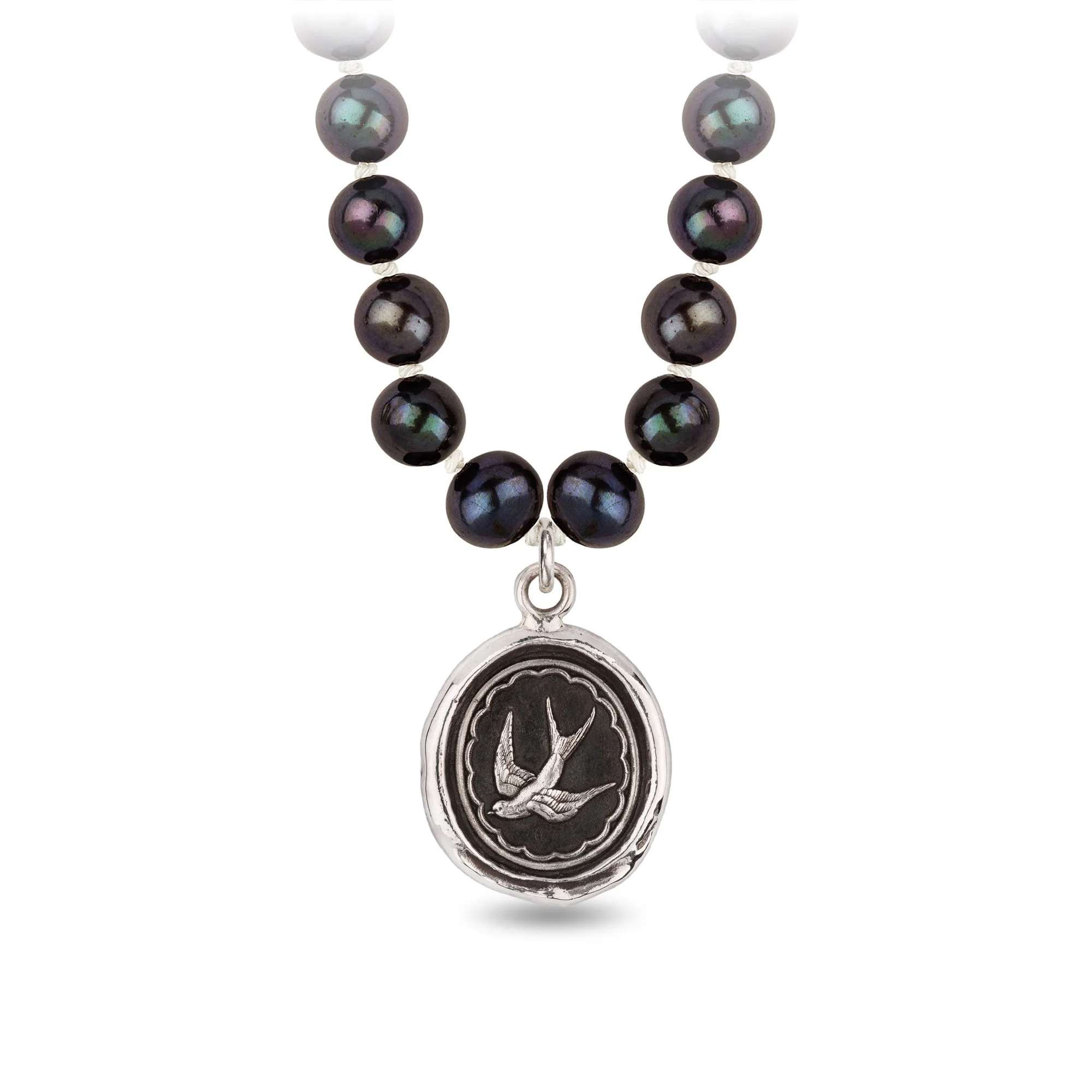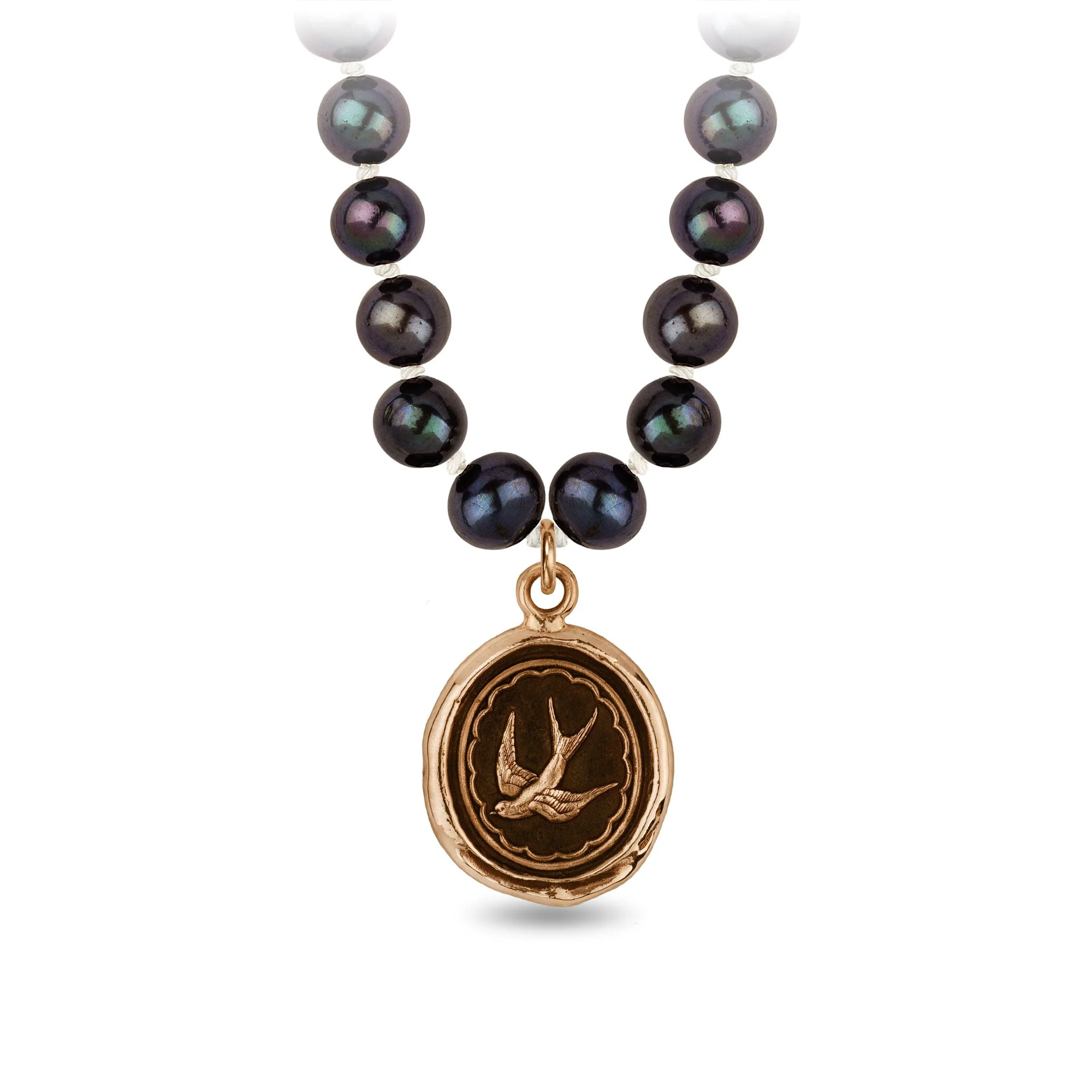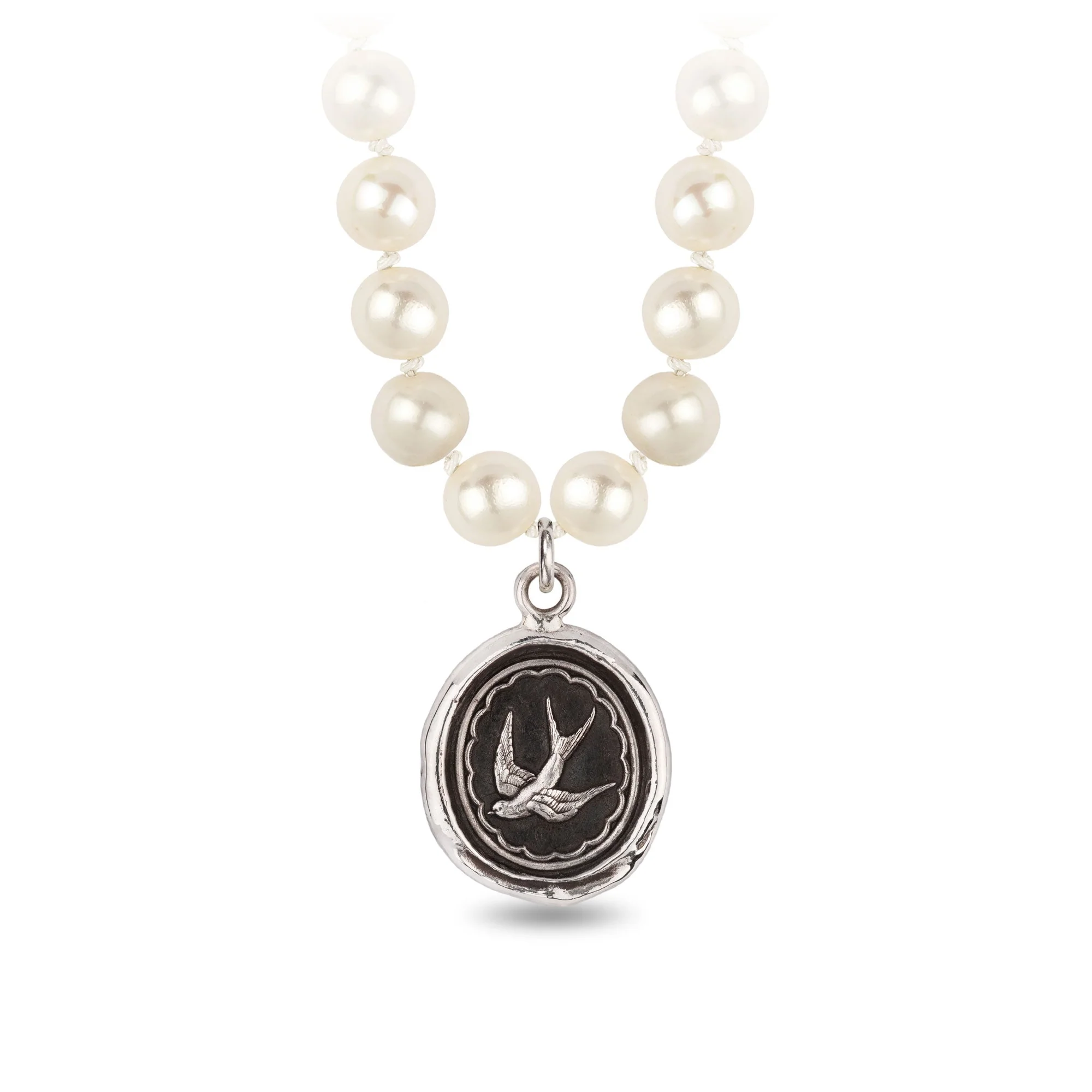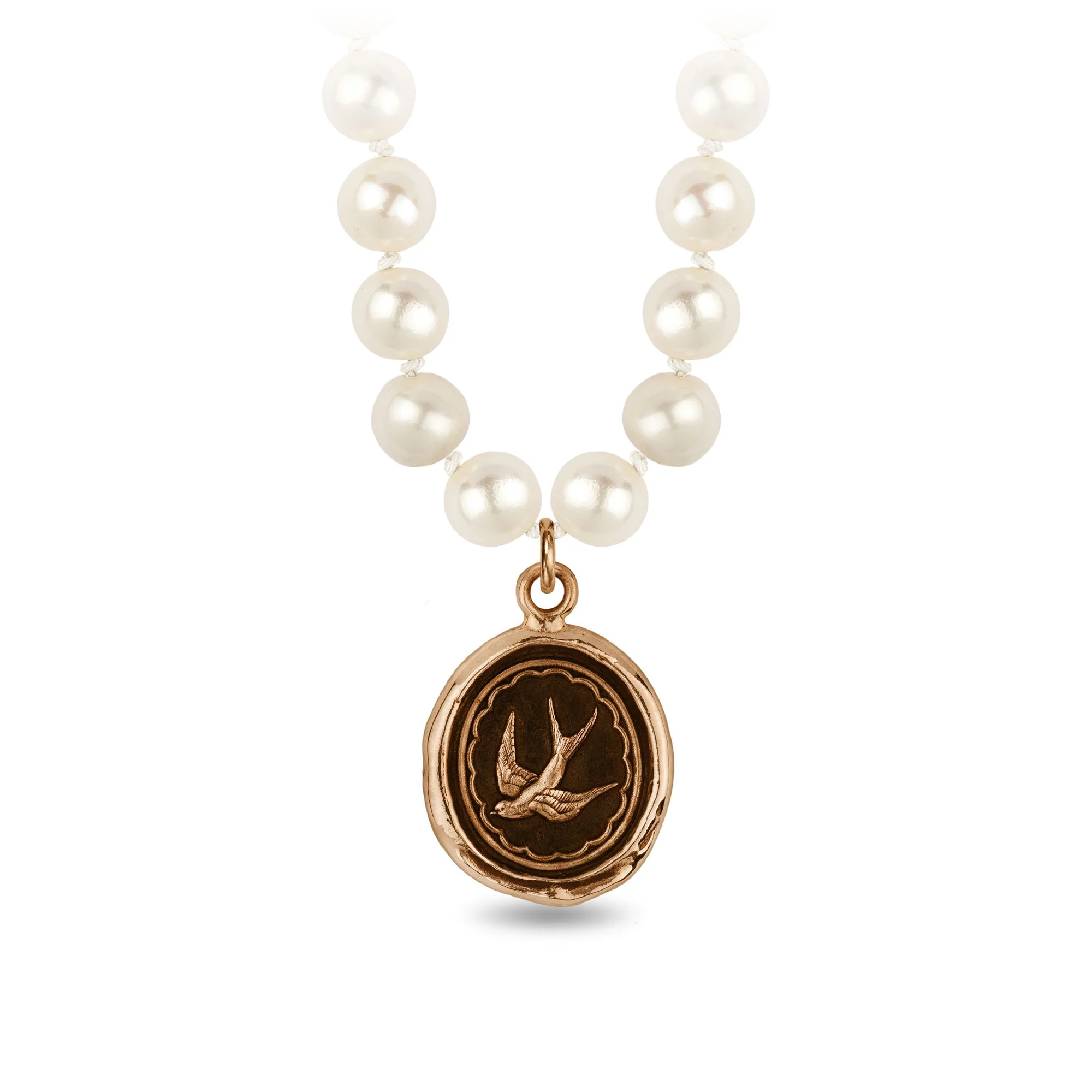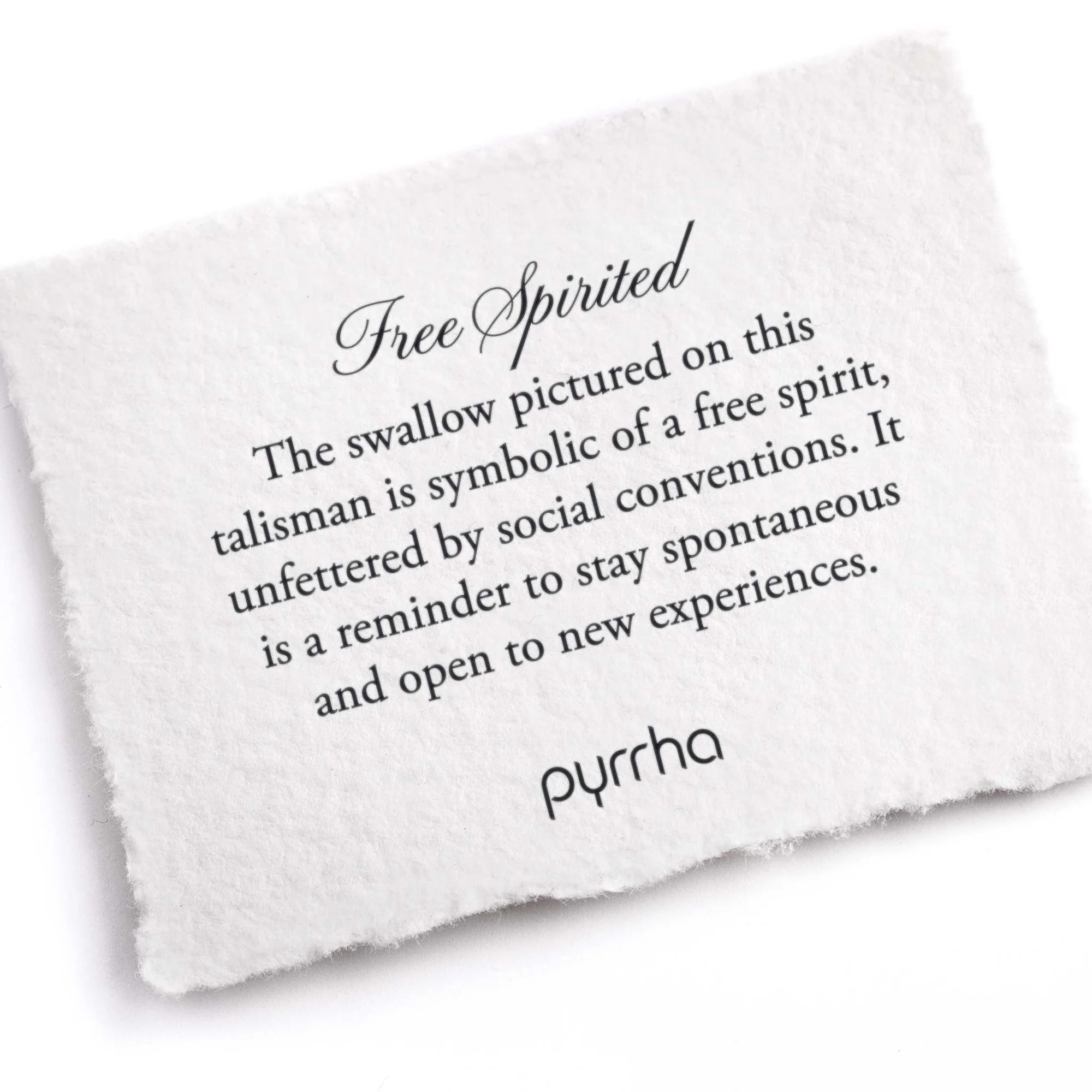 Free Spirited Freshwater Pearl Necklace
Please allow 3-4 weeks for production for delivery.
The swallow pictured on this talisman is symbolic of a free spirit, unfettered by social conventions. It is a reminder to stay spontaneous and open to new experiences.
These unconventional men's necklaces are a fresh take on a traditional pearl necklace.
---
Talisman measures approx. 20mm x 18mm.
Share