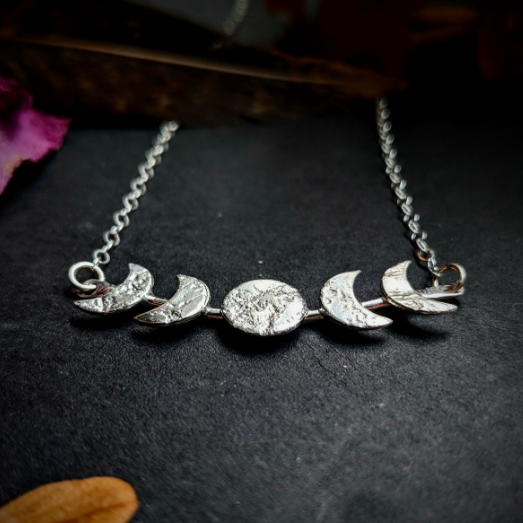 Please allow 10-15 days for production and delivery if this item is not in stock.
Description:

The moon grandly reminds us of birth, death and all the cycles in between. Through its rebirthing, it hints at the soul's cycles of continual reincarnation. It is always there.  Both its stoic presence and constant pattern of repeating cycles glowingly reminds us of the interplay between the essence of our own eternal spirit, and the undulating rhythms and patterns of all living things including nature - infinitely cyclical and reoccurring. 
Details:
Materials: Sterling Silver
Chain Length: Available in 16", 18", and 20"
Pendant Dimensions:
- Width: 38mm
- Height: 8mm
Note: Necklaces with wide stationary pendants often sit higher visually than their free-sliding counterparts. 
Share