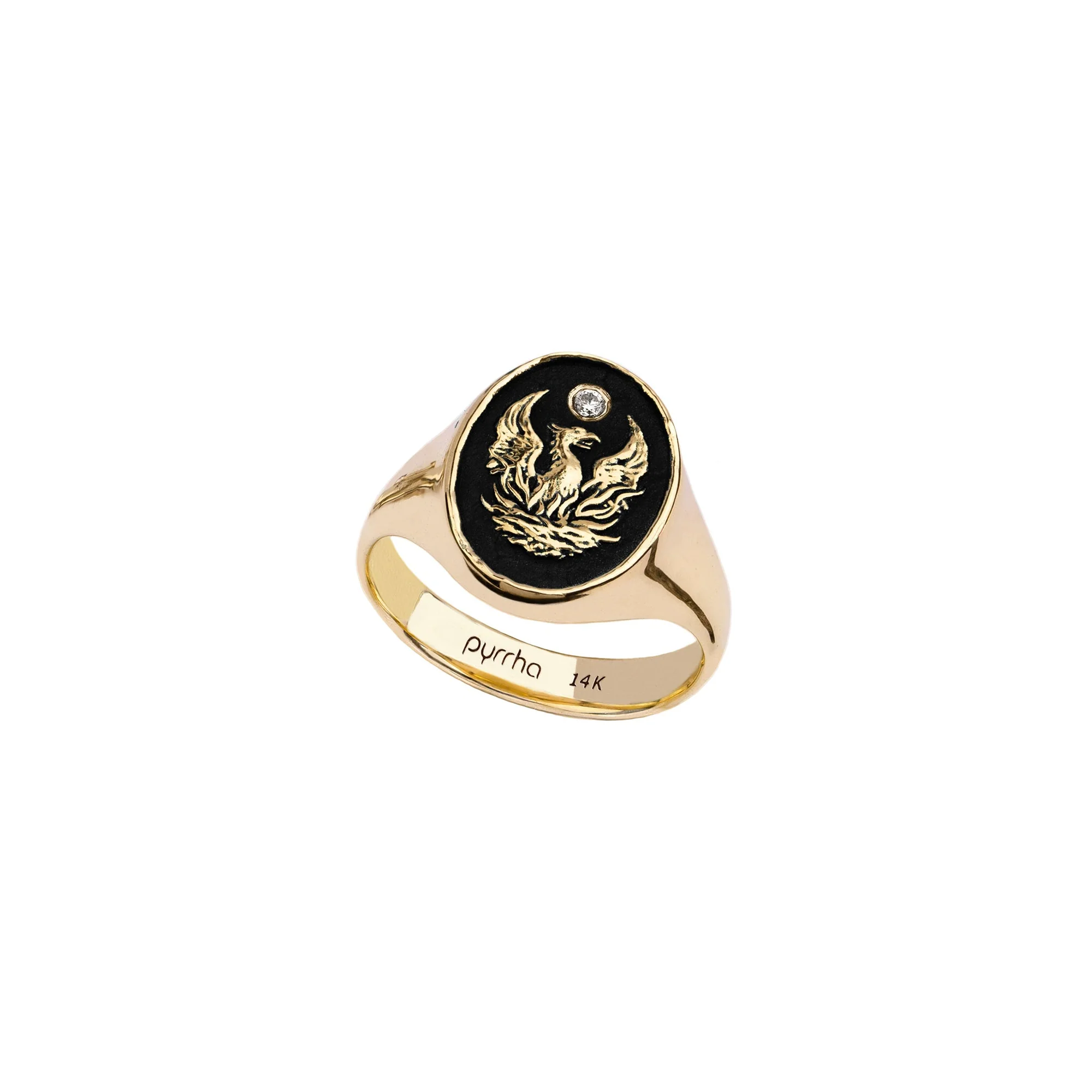 Fire Within 14K Gold Diamond Set Signet Ring
Please allow 3-4 weeks for production and delivery.
The mythological phoenix emerges from its own ashes, reborn. It is a symbol of challenging times overcome with strength and grace.
Classic and meaningful, this signet ring is a unique and modern take on a timeless style.
---
Ring face measures approx. 15mm x 12mm.
Diamond measures approx. 1.75mm and is 0.02 carat.
Share