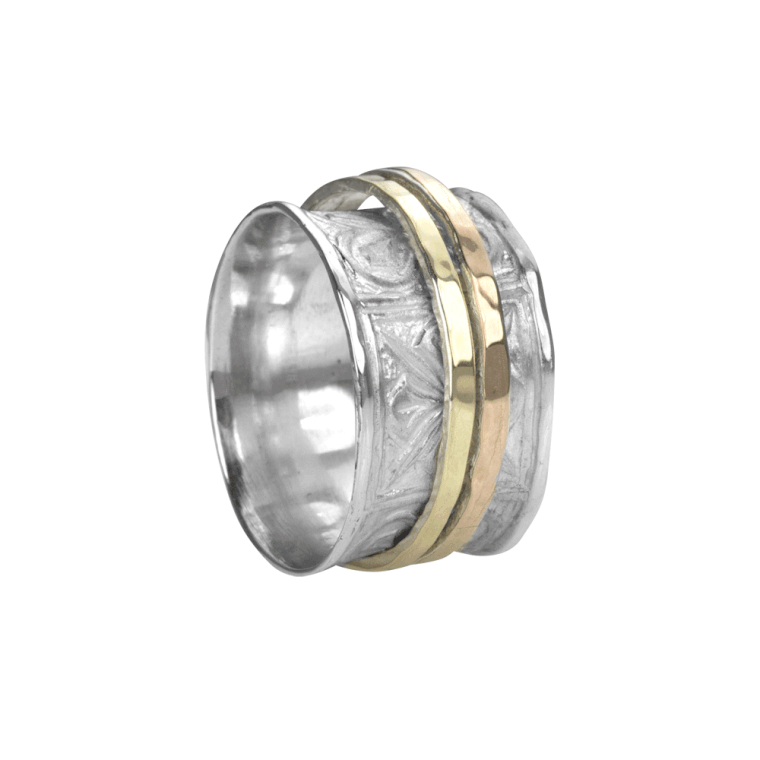 Please allow 2-3 weeks for production and delivery.
Product Description: 
Pretty sterling silver Meditation Ring with butterfly pattern design with one yellow and one rose gold spinning bands.
Meaning: 

You are friendly, intellectual, communicative and have a great outlook on life. By nature, you are joyful and see the positive side of things. Your positive attitude spreads to those around you creating a relaxed and happy atmosphere.
 Product Details: 
Materials: 925 Sterling Silver & 9 KT Bonded Yellow Gold Spinning Band & 9 KT Bonded Rose Gold Spinning band
Ring Width: 11 mm
Share