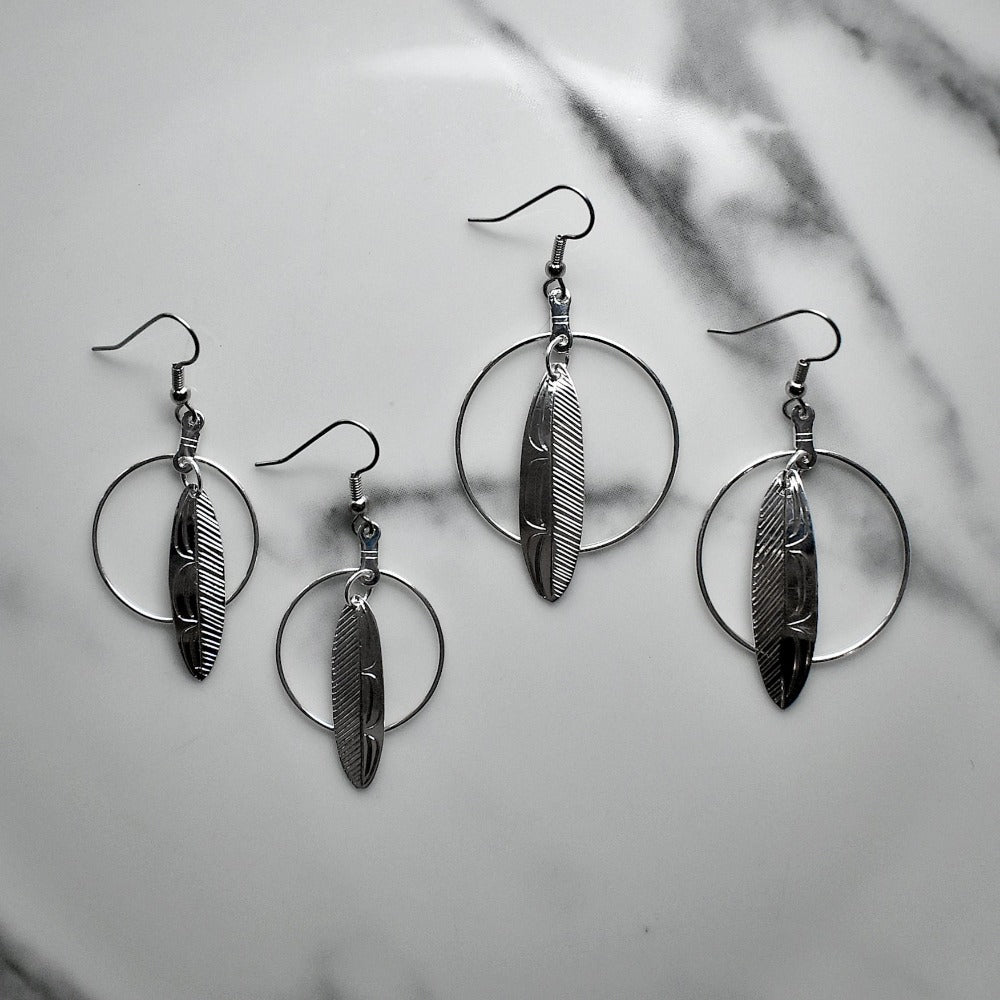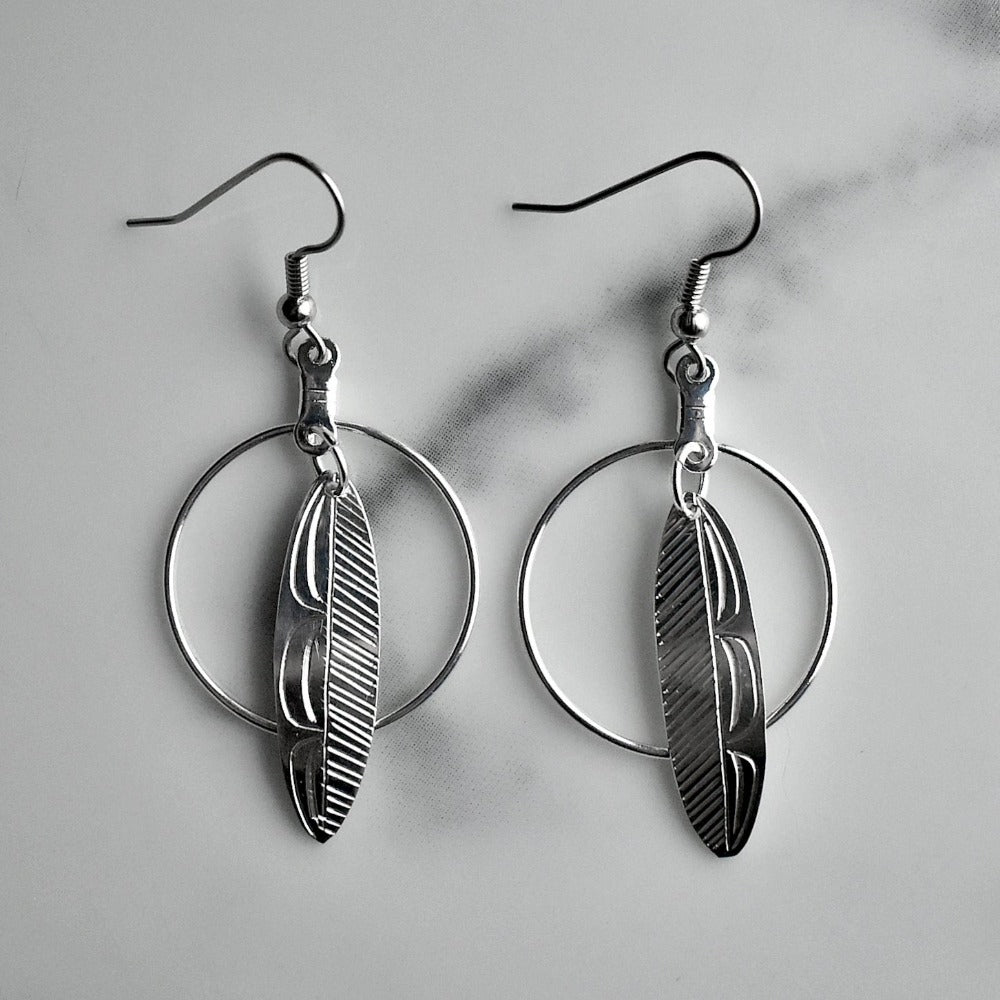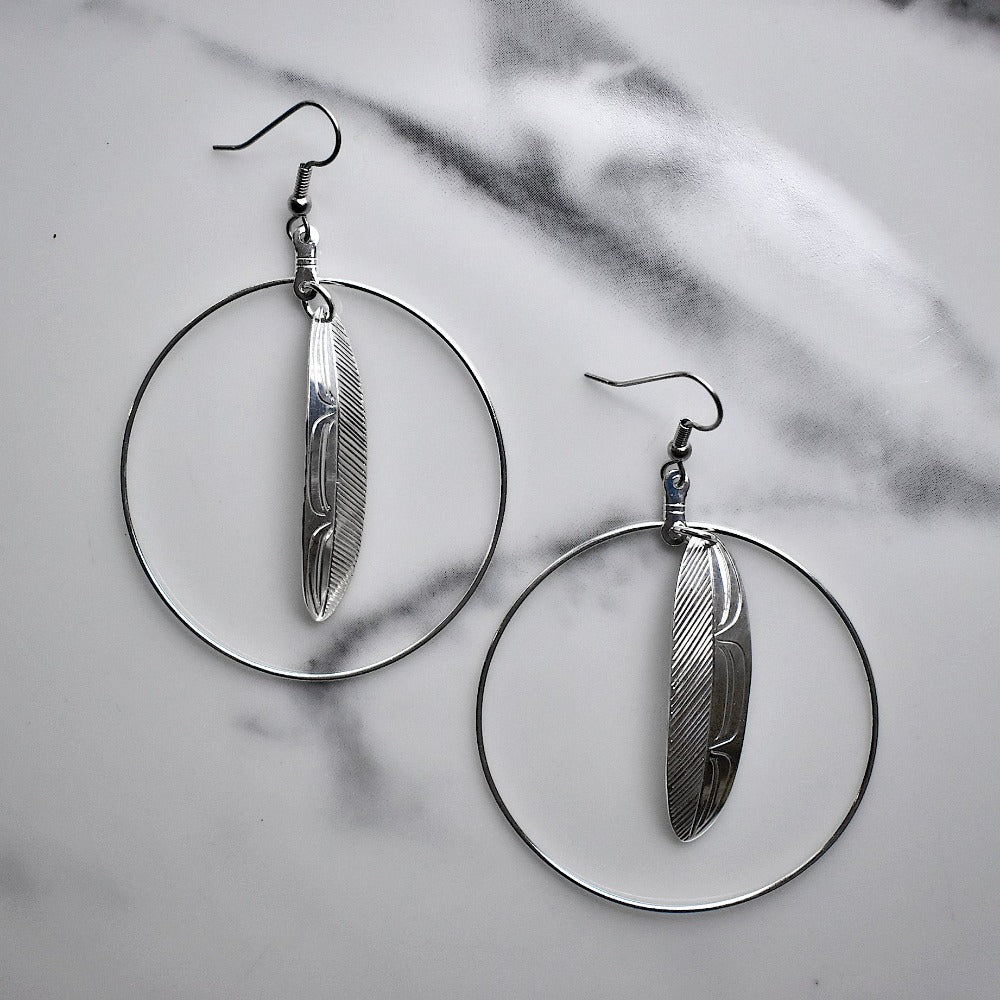 Feather in Circle Drop Earrings
Please allow 3 - 6 weeks for production and delivery. As all pieces are individually hand-carved, please allow for slight stylistic variations. 
Description:

The Feather symbolizes trust, honor, strength, wisdom, power, freedom and many more things.
For more information and the animal meanings, look here.
Details:
Artist: Assorted
Metal: Sterling Silver
Small Drop Dimensions: (approx.)
Feather: 29mm x 8mm
Circle: 25mm x 25mm 
Medium Drop Dimensions: (approx.)
Feather: 36mm x 10mm
Circle: 32mm x 32mm
Large Drop Dimensions: (approx.)
Feather: 40mm x 11mm
Circle: 52mm x 52mm
Drop Thickness: 1mm
Share