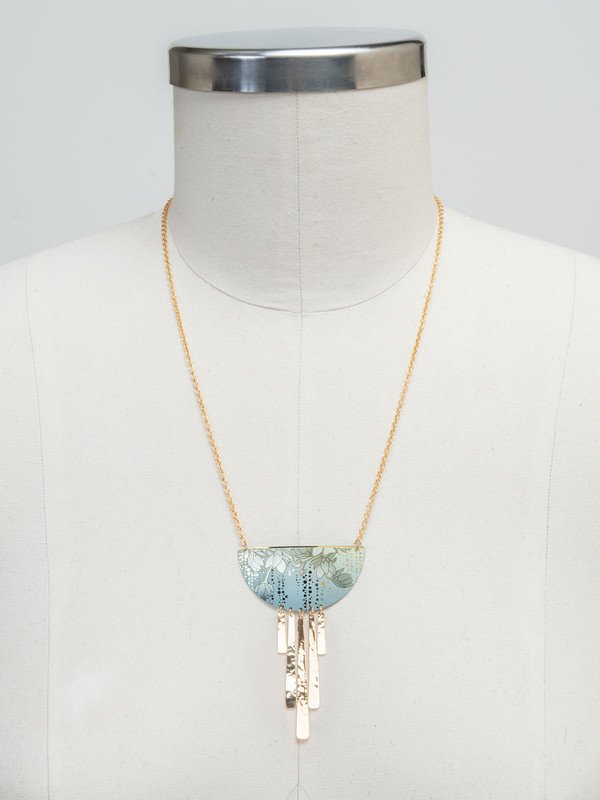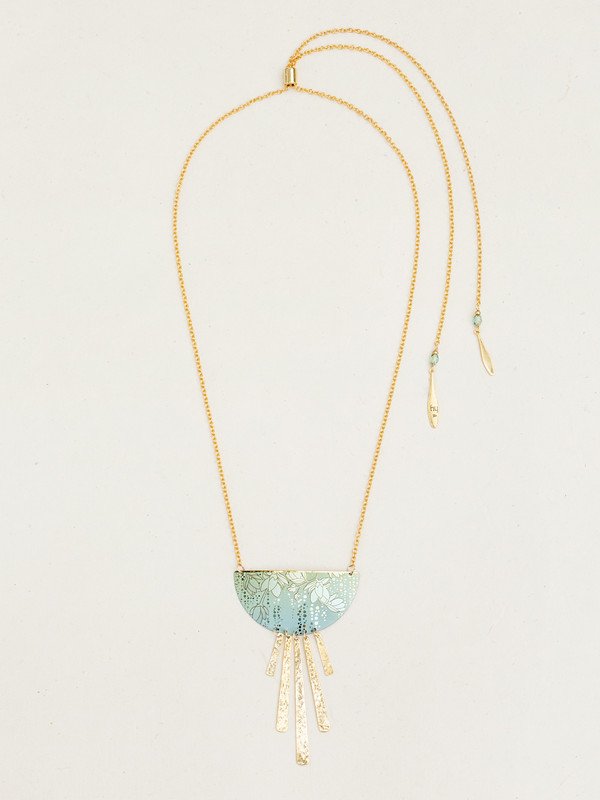 Description: 
The Evelina Necklace possesses a beauty that will leave you somewhere between peacefully calm and breathlessly excited. A sizable half-moon pendant serves as a velvet-sheen canvas patterned in a cascading floral motif and culminating in a dancing line of hand-hammered golden fringe; a combination that is as tranquil as it is astounding.
Details: 
Materials: Niobium, gold overlay. gold overlay chain, Bohemian glass
Sliding bead clasp
Adjustable: 16-34" long
Pendant: 3" l. x 2" w.
Share