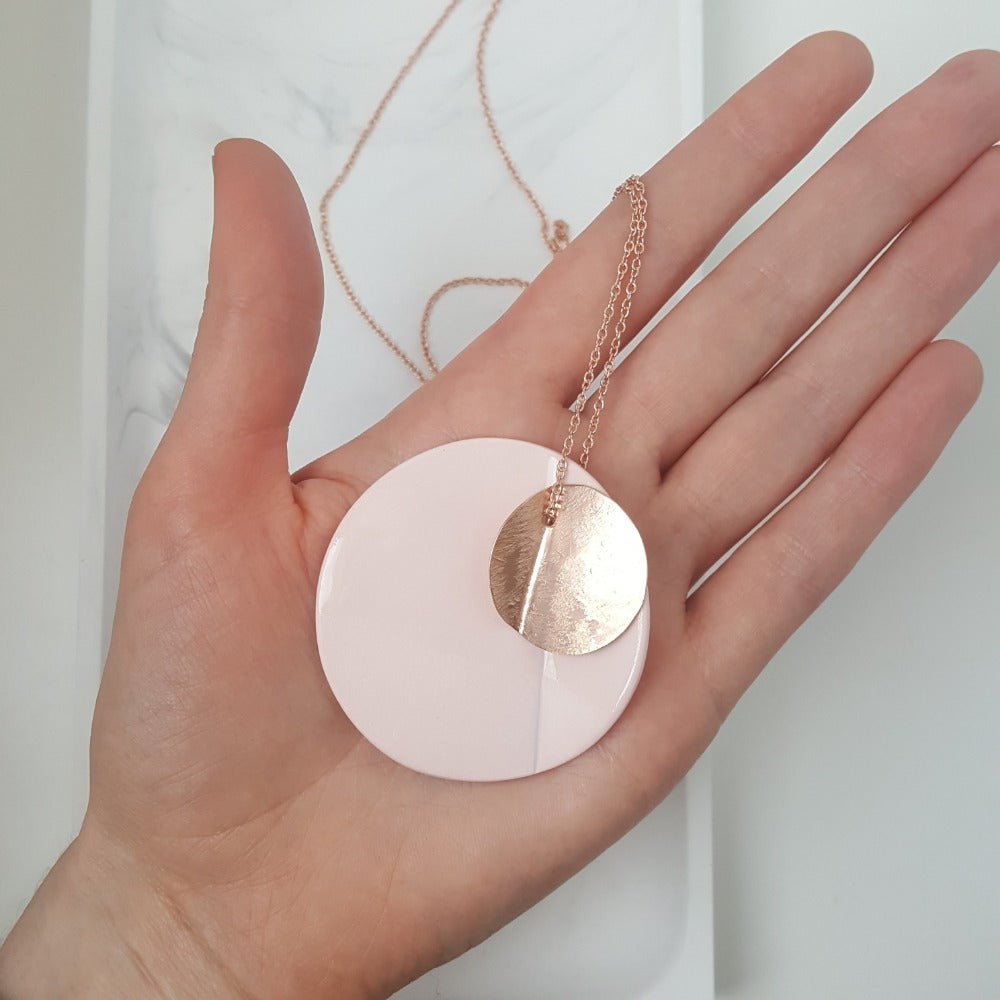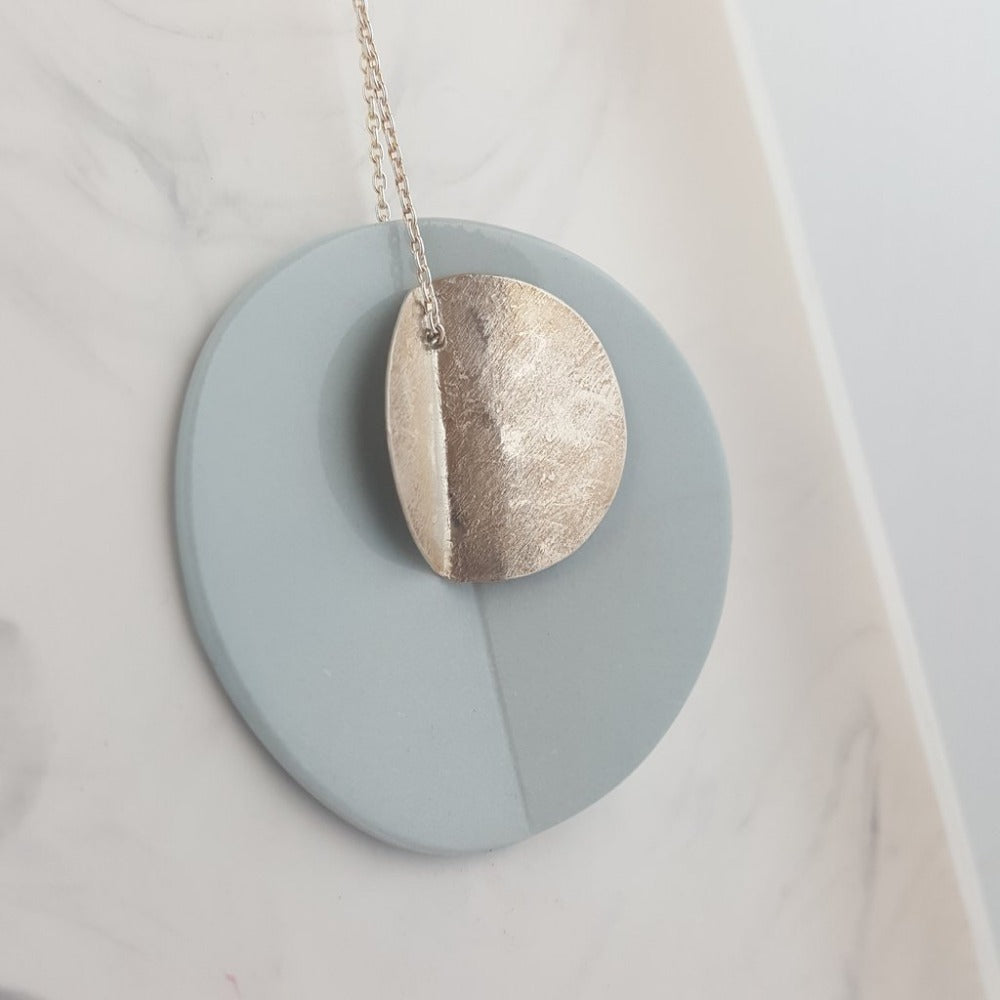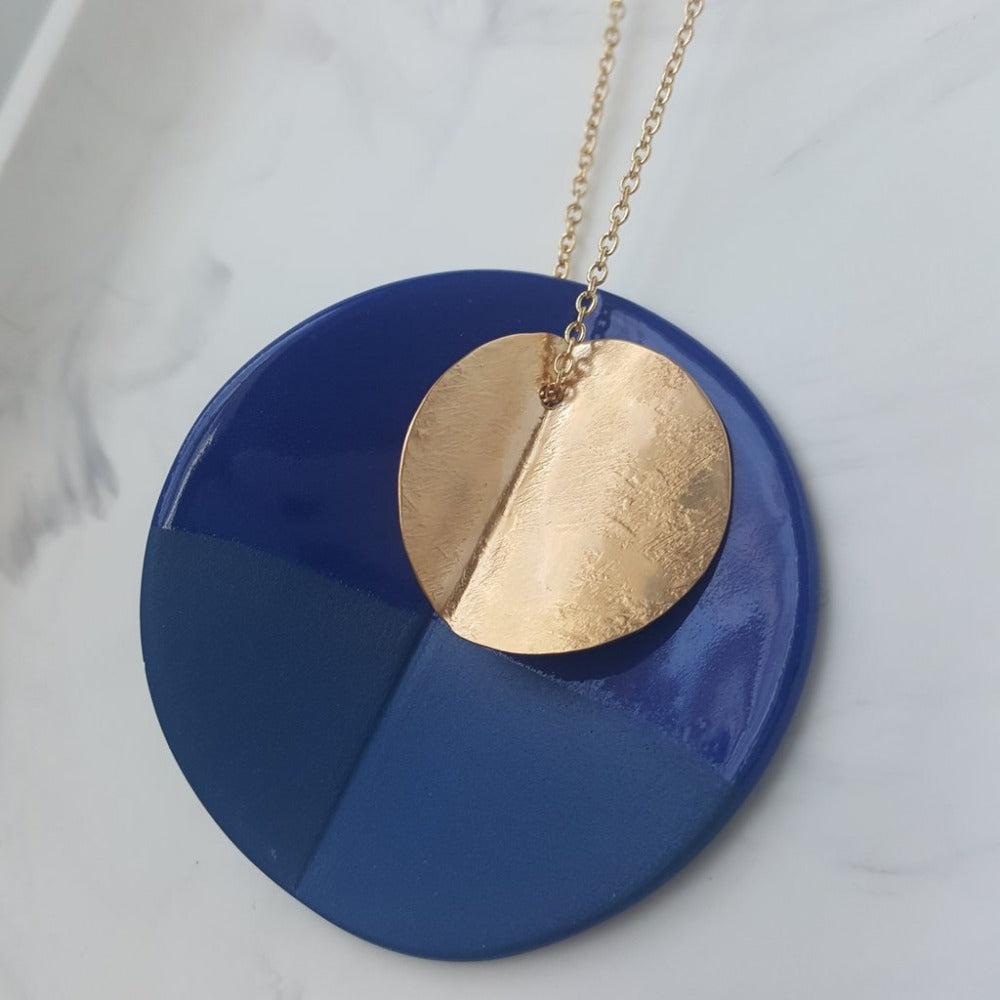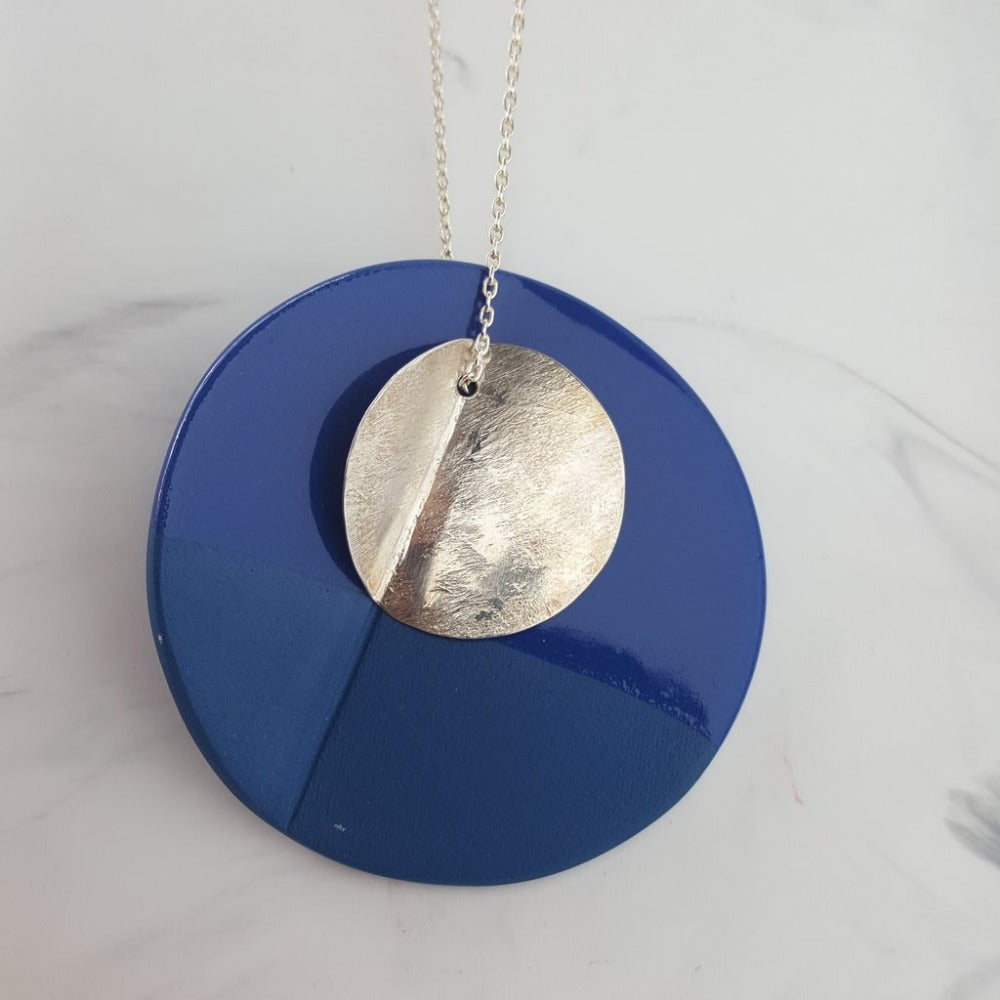 "Eucalyptus" X-Large Porcelain Pendant
Description:
The "Eucalyptus" Collection is light and feminine, creating a sense of uplift with its minimalist design. The finely crafted leaves are handmade porcelain pieces by collaborating artist, Alejandra Vera. A special technique of combining paper fiber with porcelain creates a stronger structure within the porcelain and allows for the pieces to be made thinner and lighter weight. These beautiful porcelain colours have pigments directly mixed into the clay, rather than glazing, so that the porcelain is coloured all the way through and keeps is natural porcelain texture.
Details:
Materials: 14k Yellow or Rose Gold-Fill, Sterling Silver, Porcelain
Disc Size (Diameter):
Porcelain: 50mm

Metal: 25mm
Chain Length: 36"
Handcrafted in Ottawa, Ontario. 
Share