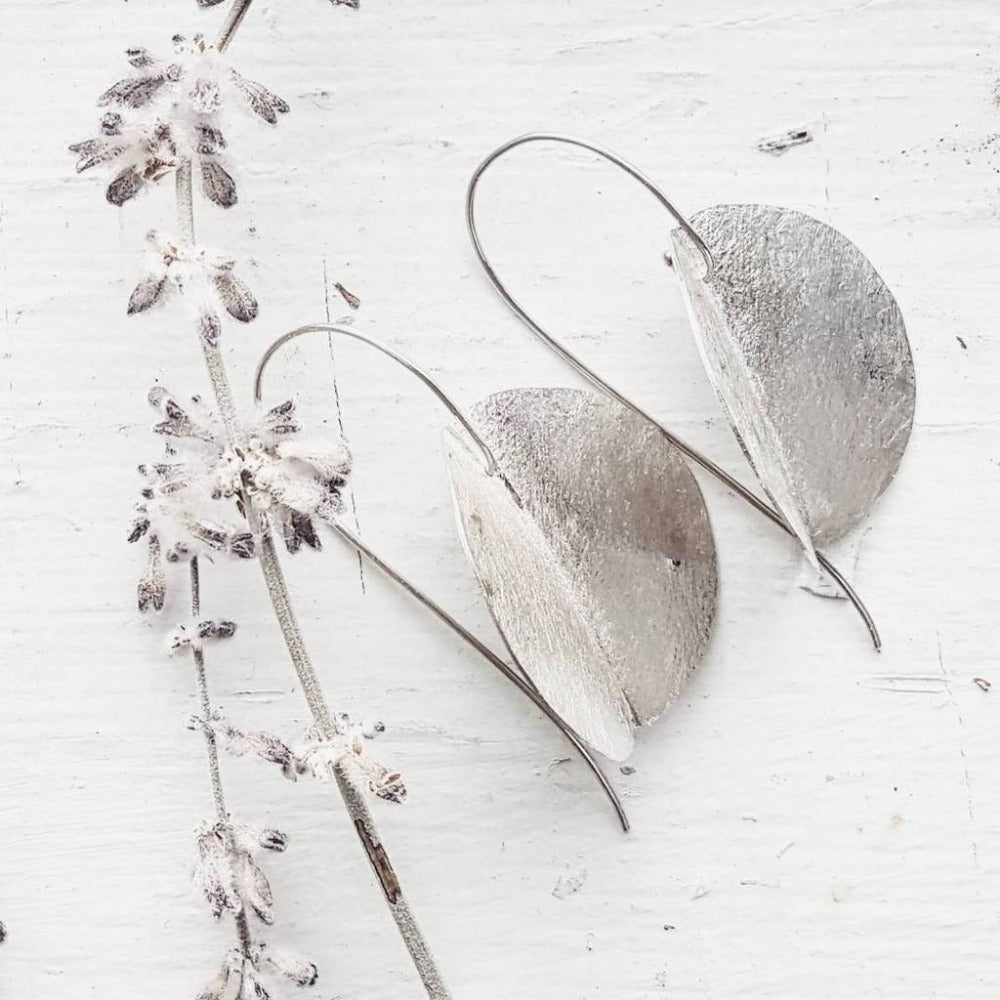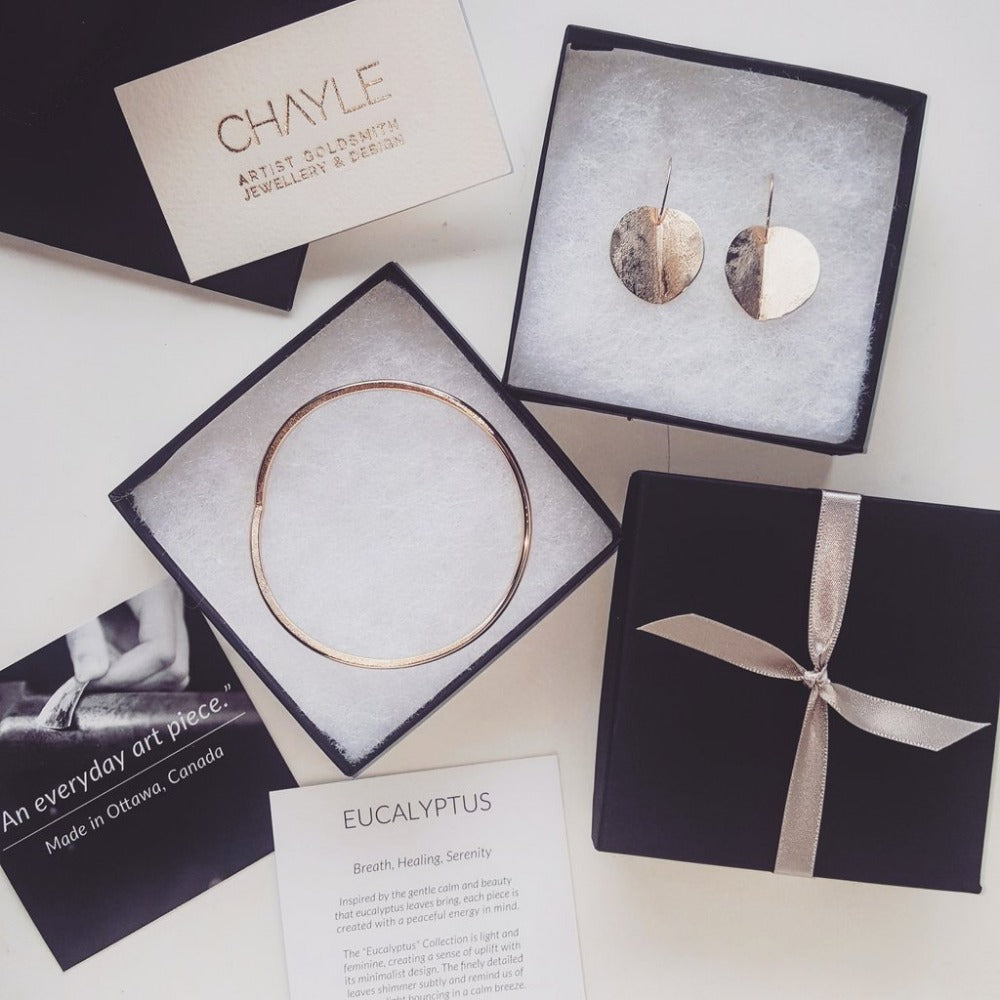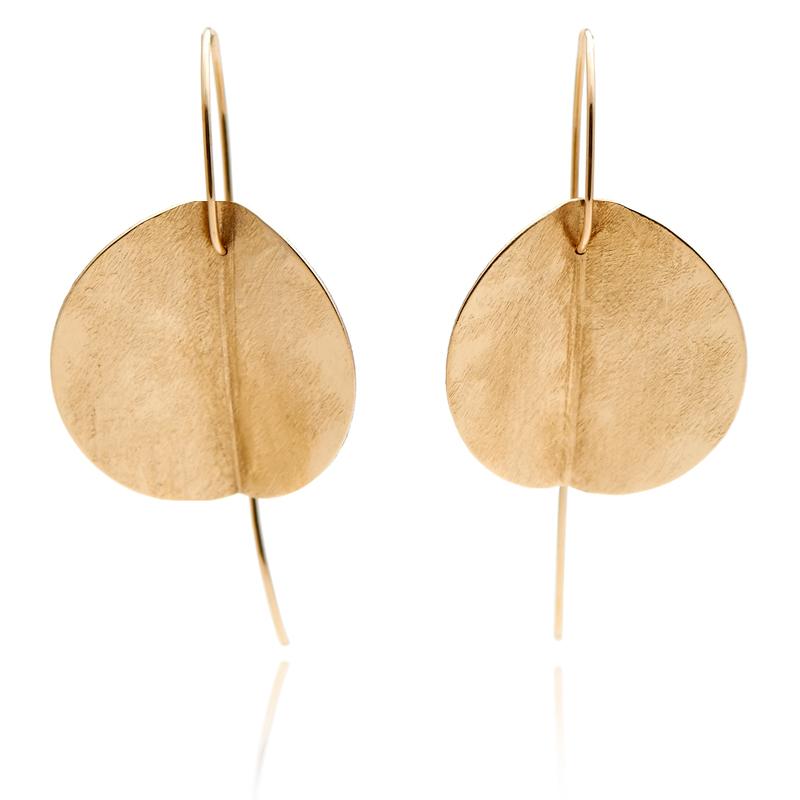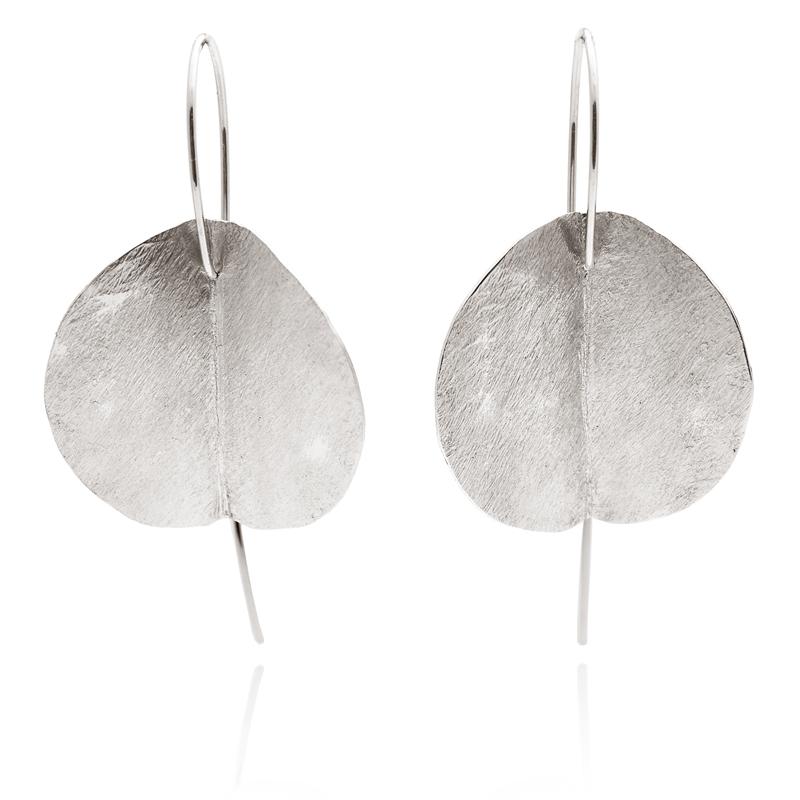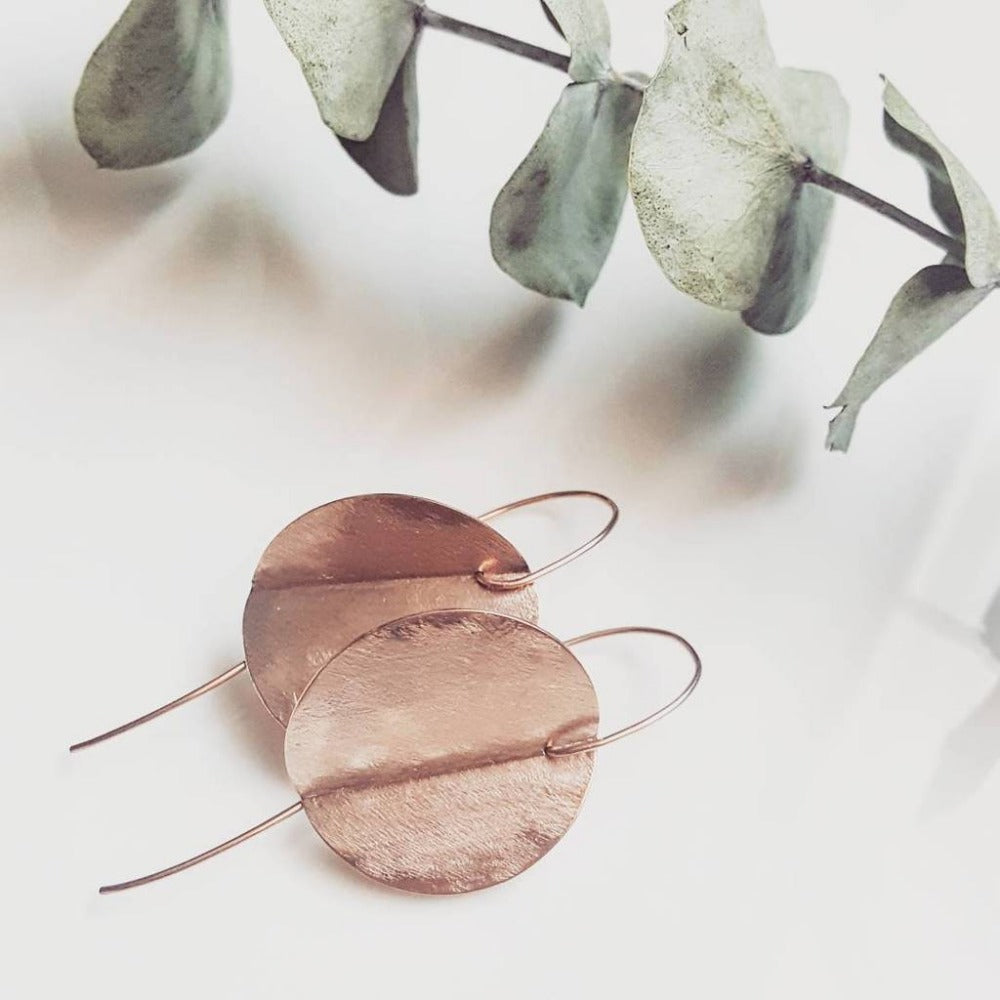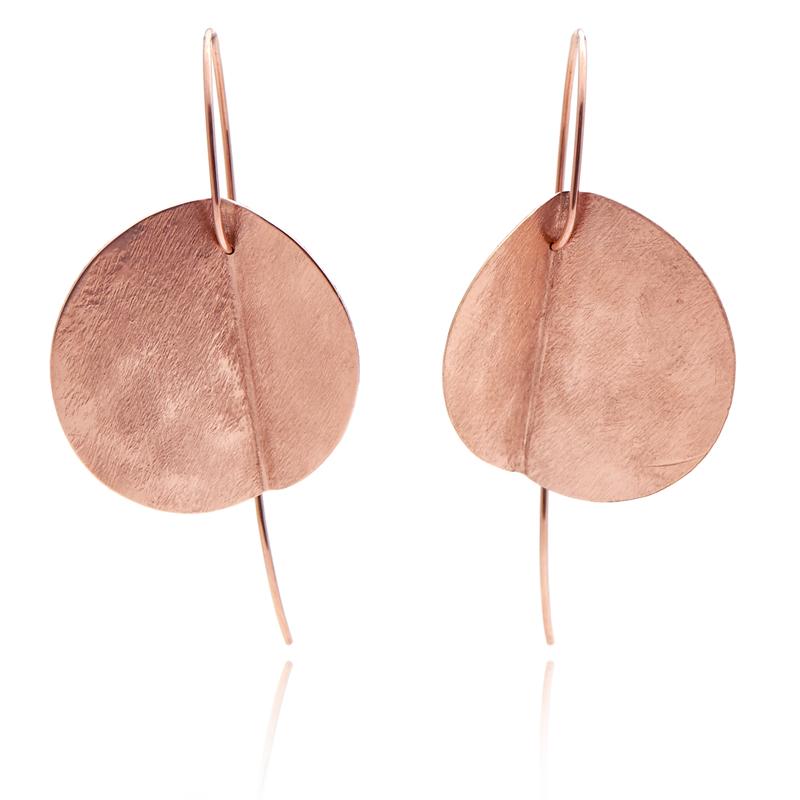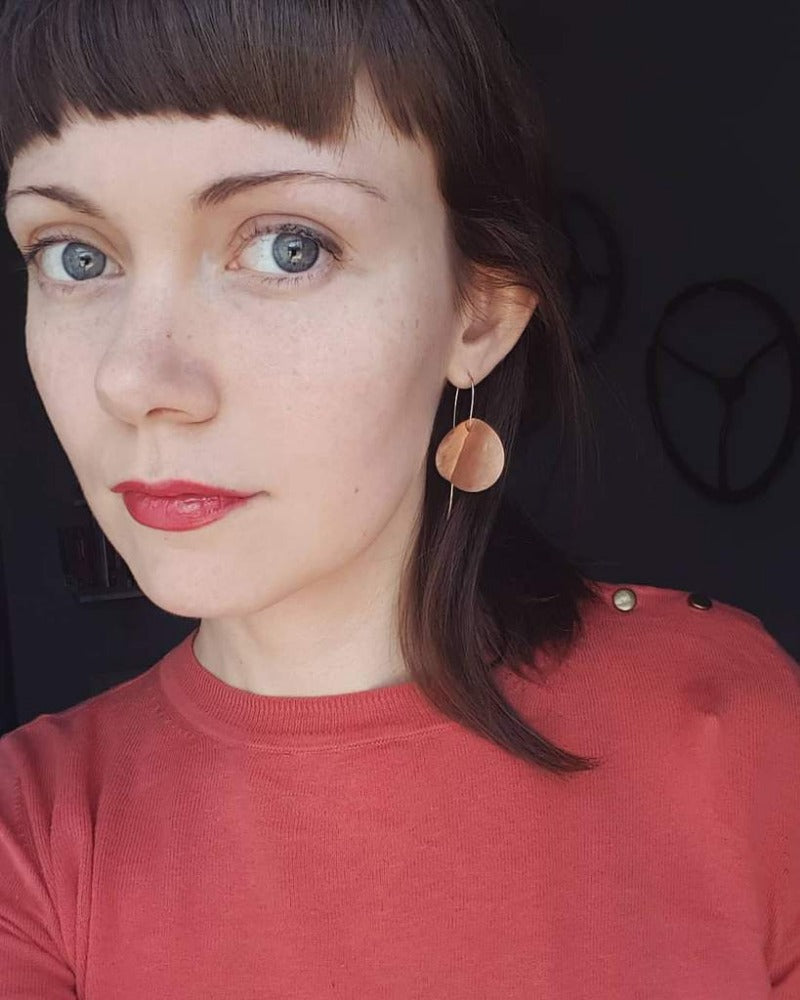 "Eucalyptus" Large Earrings
Description:

The "Eucalyptus" Collection is light and feminine, creating a sense of uplift with its minimalist design. The finely detailed leaves shimmer with subtle anvil marks and reminds us of summer light bouncing in a calm breeze.
Details:
Materials: 14K Yellow or Rose Gold Fill, Sterling Silver

Disc Size (Diameter): 25mm
Handcrafted in Ottawa, Ontario. 
Share