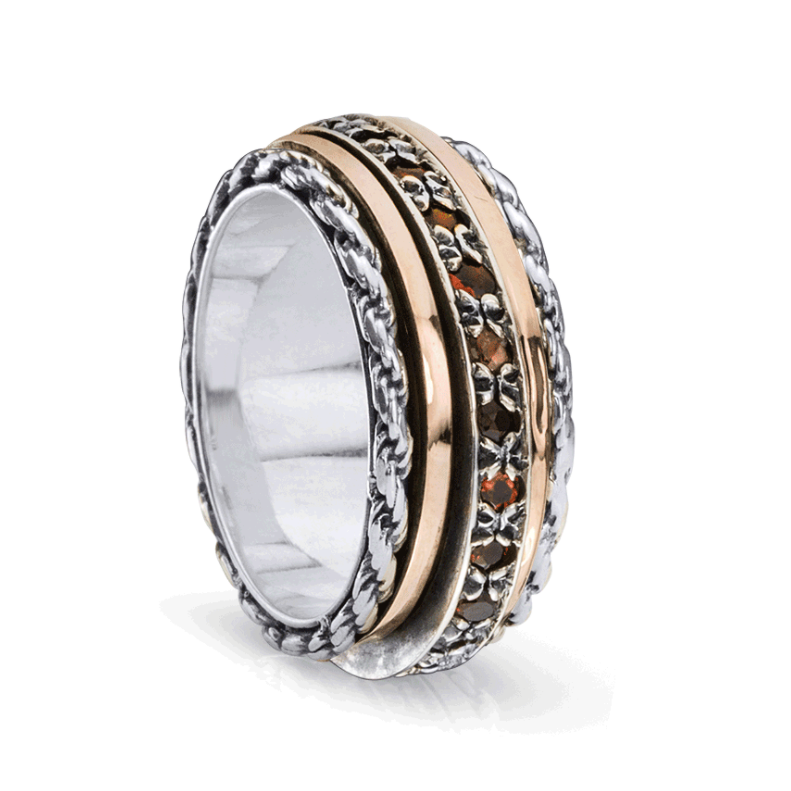 Please allow 2-3 weeks for production and delivery.
Product Description: 
Sterling silver Meditation Ring featuring beautiful semi-precious garnet gemstones set in a spinning center band bordered by two rose gold spinning bands.
Meaning: 

Your devotion and your love for those around you are endless. You possess resilience and determination that is guiding you towards your dreams. You are easy to love and leave a lasting impression on everyone who crosses your path.
Garnet Benefits: 
Garnet can energize the wearer, revitalize your body and promote your emotional well-being by boosting your confidence. The garnet stone is also said to bring protection from evil and bad karma. Garnet is associated with the root chakra.
Product Details: 
Materials: Sterling Silver & 10K Bonded Rose Gold
Stones: Semi-Precious Garnet Gemstones
Ring Width: 11 mm
Share