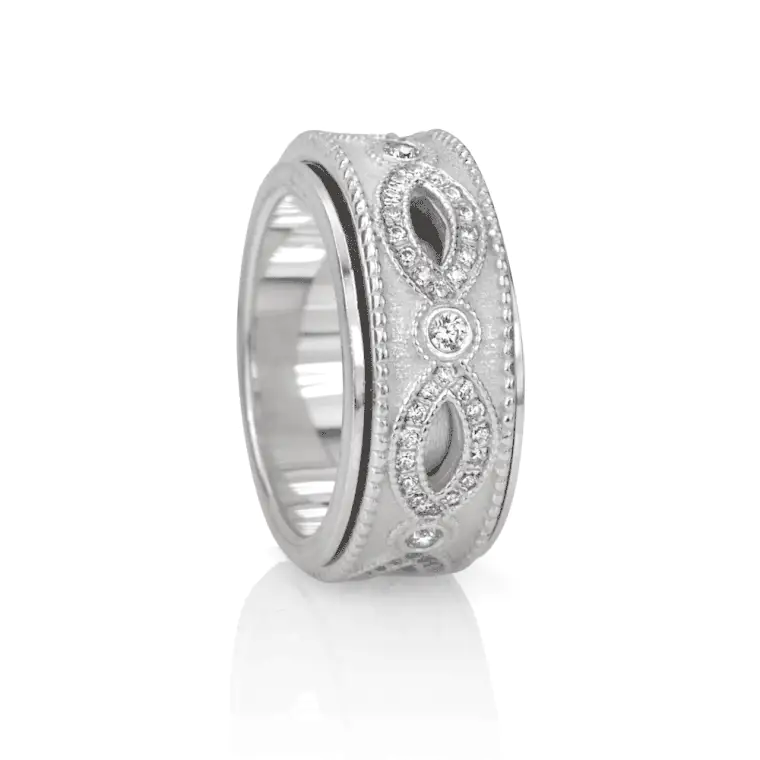 Please allow 2-3 weeks for production and delivery.
Product Description
Sterling Silver Meditation Ring featuring a beautiful brushed Sterling Silver center spinning band with intricate oval and circle shape motif and CZ stones. Includes complimentary MeditationRings Tin & Travel Pouch
Meaning
You thrive in a harmonious environment surrounded by love and beauty. You are an extremely passionate and creative individual, who has deep connections with those around you. At times you wear your heart on your sleeve, but your courageous and brave personality keeps you grounded and on the right path.
Product Details
Materials: .925 Sterling Silver
Stones: Clear Cubic Zirconium's
Ring Width: 13 mm 
Share