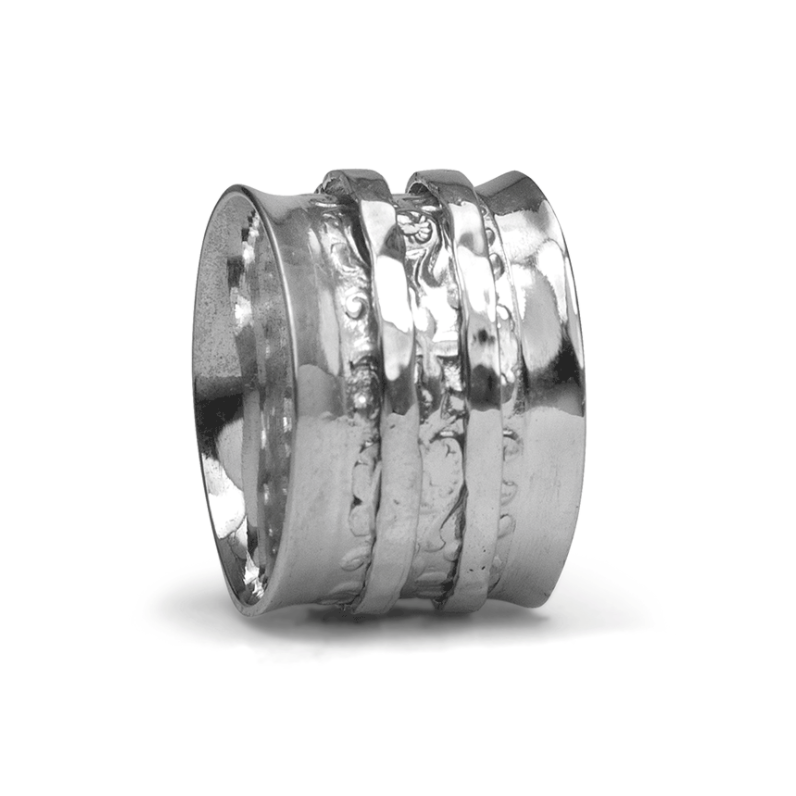 Please allow 3 - 4 weeks for production and delivery.
Product Description: 
Sterling silver Meditation Ring with polished edges and two spinning bands and beautiful filigree pattern on the base. 
Meaning: 
You are a dreamer, you use your abilities to imagine and create a world without limits and all things magical. Idealistic yet confident and ambitious your dreams become possibilities and your vision can become your destiny. 
Product Details: 
Materials: Sterling Silver
Ring Width: 13 mm
Share