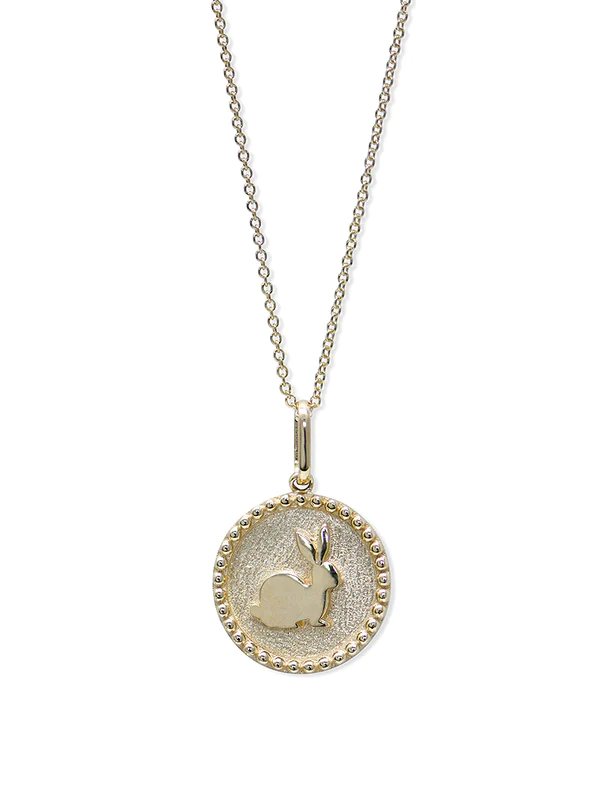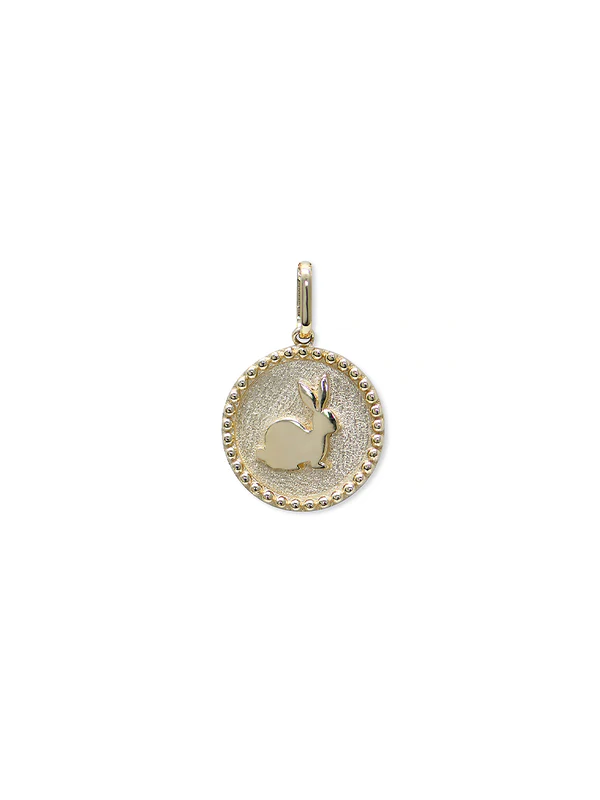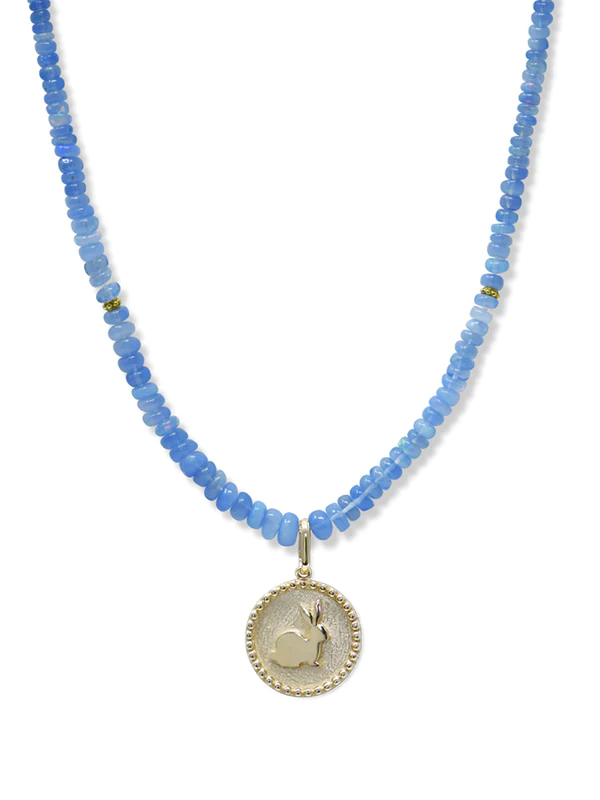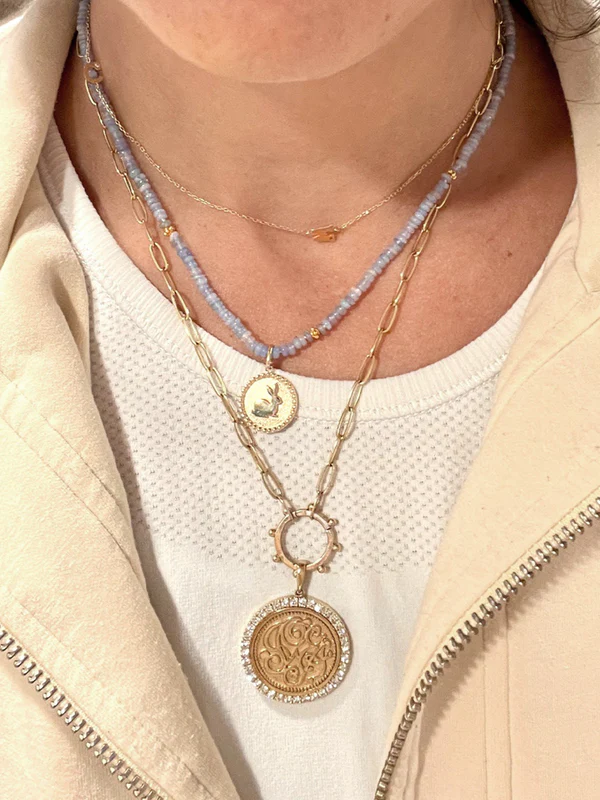 Dew Drop Year of The Rabbit Medallion
Rich gold balls surround a brushed disk encrusted with a rabbit icon.
The rabbit is the fourth animal in the Chinese zodiac. The rabbit symbolizes mercy, elegance, and beauty.
According to Chinese astrology, Rabbits are predicted to be gentle, quiet, elegant, and alert as well as quick, skillful, kind, patient, and very responsible.
Years of the Rabbit include 2023, 2011, 1999, 1987, 1975, 1963, 1951, 1939, 1927...
This unique medallion is perfect to layer with other pieces or wear on its own.
Details:
Pendant measures 15mm
Necklace fastens with a lobster clasp and has a 25mm/ 1'' adjustment
14k yellow Gold
Share